Photographic Safari in Uganda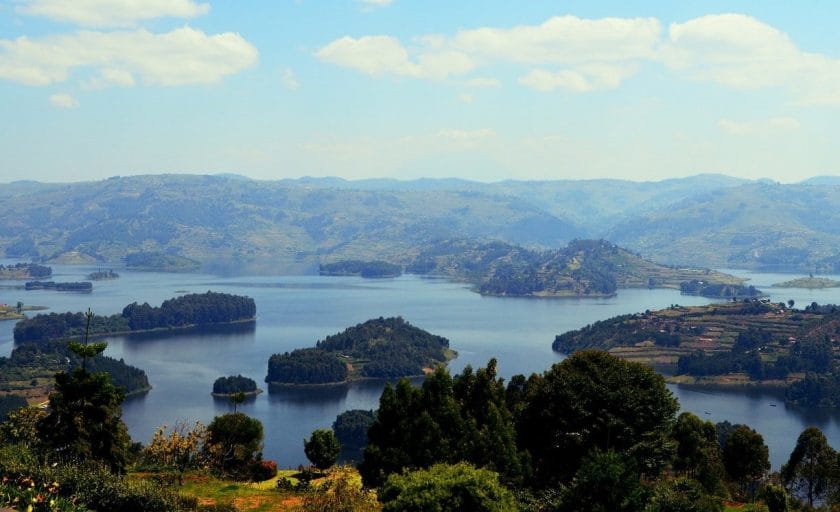 Uganda's spectacular wildlife, birds and dramatic landscapes are a treat for any photographer. The best region to visit for a photographic holiday is Western Uganda,
where the biggest highlight will be photographing mountain gorillas from just a few metres away in Bwindi Impenetrable National Park. A camera that performs well in low light is ideal, as the forest environment can be quite dark and dense. A zoom lens (70 – 200 mm is best) is great for getting close-up shots of the gorillas. Ideally, it's best to have two camera bodies with different lenses on each one, as there often isn't any time to change lenses when the gorillas are on the move. Remember to turn your flash off – flash photography is not permitted on a gorilla trekking expedition.
In the same region, Queen Elizabeth National Park should be on all photographers' itineraries, for the highlight of capturing photos of the famed tree-climbing lions – a rare sight in Africa – as well as a plethora of other big game against beautiful scenery of quintessential East African savanna. Murchison Falls National Park is regarded as one of the best places in Uganda for photographic safaris, because of the park's astonishing landscapes of palm-dotted savanna, the animal and bird life seen from the Victoria Nile which bisects the park and the dramatic Murchison Falls.
In terms of landscapes, Western Uganda's crater lakes near Fort Portal and the jagged, dramatic Rwenzori Mountains will provide endless inspiration for photographers.
Make sure that you have all of the photographic gear that you need for your trip to Uganda, as outside of Kampala and Entebbe, it will be hard to buy something you may have forgotten. Spare memory cards are essential, and packing a spare battery is a good idea, especially if you are going on a multi-day trek. A lightweight tripod is an essential gear item for wildlife and landscape photography, while another great item is a small beanbag that you can use for steadying your camera lens when you're shooting wildlife out of the car window on game drives.
As with anywhere that you travel to, always ask people for permission before you take their photo.