O.R. Tambo International Airport
The busiest travel hub in sub-Saharan Africa
Custom OR Tambo International Airport, Johannesburg
Describe your dream trip
We'll source the best value
Book when you're ready
Situated 25 kilometres east of central Johannesburg, O.R. Tambo International Airport is both the main international gateway to southern Africa and the busiest hub for flights to the region's biggest tourist attractions.
Although it is of limited inherent interest to travellers, O.R. Tambo International Airport – which was renamed in honour of the late ANC leader Oliver Tambo in 2006 – is the most important air gateway to southern Africa, handling up to 10 million passengers annually. And for those literally just overnighting between international or domestic flights, several quality hotels lie within walking or shuttle distance of the airport terminals.
O.R. Tambo is also the main airport servicing Gauteng, the country's most populous province, and it lies less than an hour's drive from central Johannesburg, central Pretoria and the popular northern suburb of Sandton. It is also connected to all these cities by a recently opened high-speed rail service called the Gautrain.
For those arriving early in the day and seeking a quick escape to the bush, O.R Tambo rather conveniently lies alongside the main highway connecting Gauteng to the Kruger National Park and the other popular attractions of Mpumalanga Province.
Popular OR Tambo International Airport, Johannesburg safaris
These popular itineraries can be customised to match your budget and travel dates
Paul Steyn says
"As airports go, O.R. Tambo is the most central and organised in southern Africa, and a useful place to change flights, especially if you are heading to more obscure corners of the country."
More on OR Tambo International Airport, Johannesburg holidays
Facilities within the airport terminal include numerous restaurants, a mall's worth of shops, and outlets for all the major car rental companies. There is very little sightseeing in the immediate vicinity, but with time to kill, it would be possible to arrange day tours to popular attractions in and around Johannesburg, for instance, the Apartheid Museum or Cradle of Humankind.
OR Tambo International Airport, Johannesburg Map
OR Tambo International Airport, Johannesburg's location on Google Maps

Frequently Asked Questions about OR Tambo International Airport, Johannesburg
What vaccinations should I get?
This is all dependant on the countries that you will be visitng and due to the status of certain vaccinations changing at times, please consult our experts before getting vaccines. go there.
Is it okay to drink the water?
In some parts of Southern Africa it is safe to drink the tap water, however it is highly recommended to stick to bottled water (mostly supplied) during your trip as even drinkable African water is completely different in taste and… go there.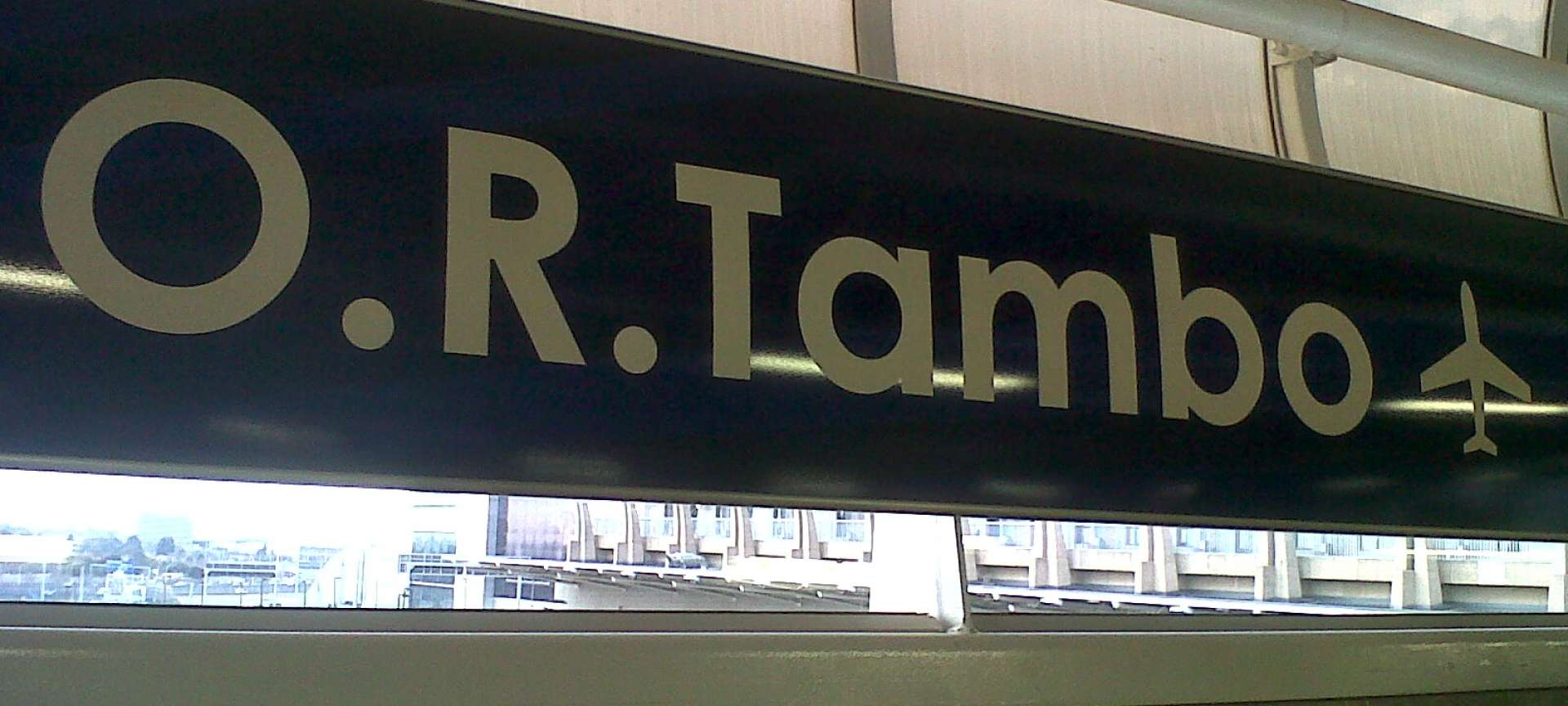 Reviews on our OR Tambo International Airport, Johannesburg safaris
The arrangements of our trip were perfectly managed and made for a truly unforgettable experience. We can't thank you enough.
Asit
We could not have been more pleased with "Discover Africa." Our agent, Megan W, was knowledgeable, accommodating and highly responsive. She asked pertinent questions, listened carefully to our needs, then organized a personalized tour- the…
Margery
from United States of America
Although our safari was very expensive for us as South Africans we were satisfied that we got a value for money experience. It was a once in a lifetime safari. Knowledgeable, professional guides - experience far beyond our expectations. They…
Uwe and Doreza Kersandt
from South Africa
We first reached out to two agencies when we were looking to book our trip to South Africa. They didn't really answer our questions and took days to respond. One actually stopped responding altogether and we gave up after 3-4 follow ups.…
Julia
from United States of America
I am giving below my feedback about all aspect of the trip from 24th May to 5th June, 2016. a) Accommodation at Johannesburg, Victoria Falls, Skukuza Rest Camp, Kruger National Park and Cape Town was well located with comfortable rooms as…
Asit
from India
Two male lions tried to take on an older female lion. The alpha male recently died and they were trying to take over his pride. The female lion was having none of it and while the males tried to tag team her; she swatted her massive paw at…
Kay Oczkowski
from United States of America