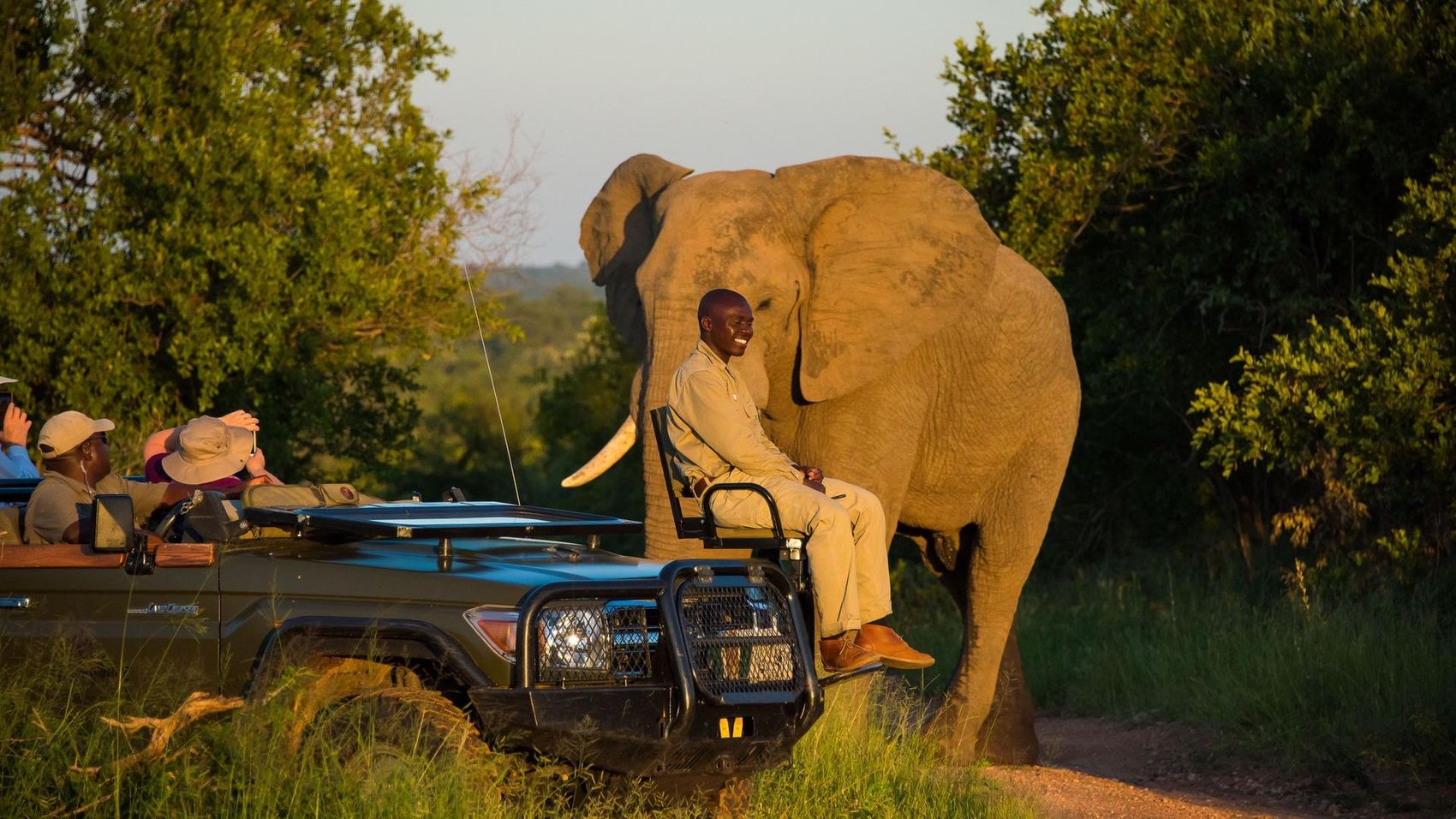 View Photos
Get to Know Thornybush Game Reserve
Guaranteeing a sighting of the Big Five is risky, but it's safe to say that visiting Thornybush makes it a probability
Thornybush Game Reserve is as wild and adventurous as its adjacent neighbour, the Kruger National Park, with the added benefit of being privately owned. The reserve's sovereignty gives its experienced rangers a freedom that is absent in the national parks. For starters, open safari vehicles are allowed to travel off-road; another bonus is that game drives are not restricted to daylight hours, and exploring before sunrise and after sunset are customary. Through hard-earned trust, notoriously skittish animals such as leopards have grown accustomed to being watched, and allow vehicles to come breathtakingly close to them.
Travel with Peace of Mind
Plan your safari with confidence. Refundable deposits and flexible rebooking terms standard on your African safari.
Refundable
Rebookable
Flexible
Authentic
---
Why travel with us?
Recent reviews from travellers who planned and booked their Africa trips with Discover Africa Safaris
The local currency is the South African Rand (ZAR). There are numerous currency exchange outlets and the main credit cards (Visa, MasterCard, Amex and Diners) are normally accepted everywhere.
Most petrol stations and toll roads take credit cards, but always have a small amount of cash on you for tips etc. Numerous ATMs can be found in all the big towns.
The best time to visit the Thornybush Game Reserve is during the dry winter months of May to September in South Africa. The vegetation in the area will thin out and the wildlife will congregate around water sources as this becomes a scarce commodity, making game viewing possibilities ideal.
Southern Africa is a hot wildlife destination. There is a world of luxury bush camps, lodges and Eco-friendly tourist establishments in the heart of wildlife heaven.
Show More FAQs
---
© Copyright Discover Africa Group