Highlights of Kilimanjaro
Mount Meru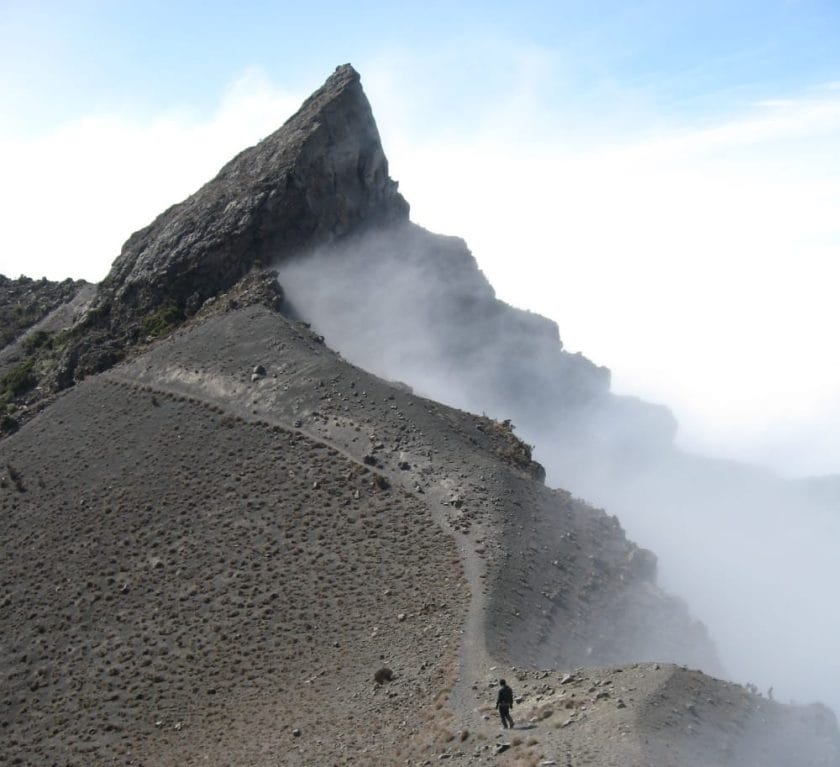 A dormant volcano that rises to 4,566m some 50 km west of Kilimanjaro, Mount Meru is Africa's fifth-highest massif, and the three-day hike to its summit could be viewed either as a budget alternative to Kilimanjaro or a tempting aperitif for hikers who want to acclimatise to high altitude conditions. Protected within Arusha National Park, Meru supports a similar sequence of altitudinal vegetation zones to Kilimanjaro, but wildlife is far more prolific and the likes of elephant, buffalo and giraffe are seen quite regularly by hikers. The trails are also far less crowded than the more popular routes up Kilimanjaro, there's less risk of altitude-related health issues, and the spectacular scenery includes views across to snow-capped Kilimanjaro. For those who aren't ken on an overnight hike, it is also possible to undertake day walk into Meru's partially-collapsed caldera and stand below the spectacular 1,500m-high cliff that forms its western wall.
Kinukamori and Kilasia Waterfalls
Measuring about 15m and 30m high respectively, these two pretty waterfalls can easily be visited on foot from the small town of Marangu, which forms a popular overnight stop prior to climbing Kilimanjaro. In addition to offering a good opportunity to acclimatise to medium-altitude hiking, the waterfalls are enclosed by forests that harbour a wealth of birds as well as troops of blue monkey and black-and-white colobus. The pool at the base of Kilasia Waterfall is said to be safe for swimming.
Lake Chala
One of northern Tanzania's most underrated scenic gems, Chala lies nestled within one of the subsidiary volcanic cones that stud the eastern foothills of Kilimanjaro. Invisible until you stand on the crater rim, the near-circular lake has a diameter of 3km and its translucent turquoise water is hemmed in by towering cliffs draped in tropical vegetation. A very steep footpath leads down to the shore, which teems with birdlife, but swimming is inadvisable due to the presence of crocodiles (one of which killed a British volunteer in 2002).
Amboseli National Park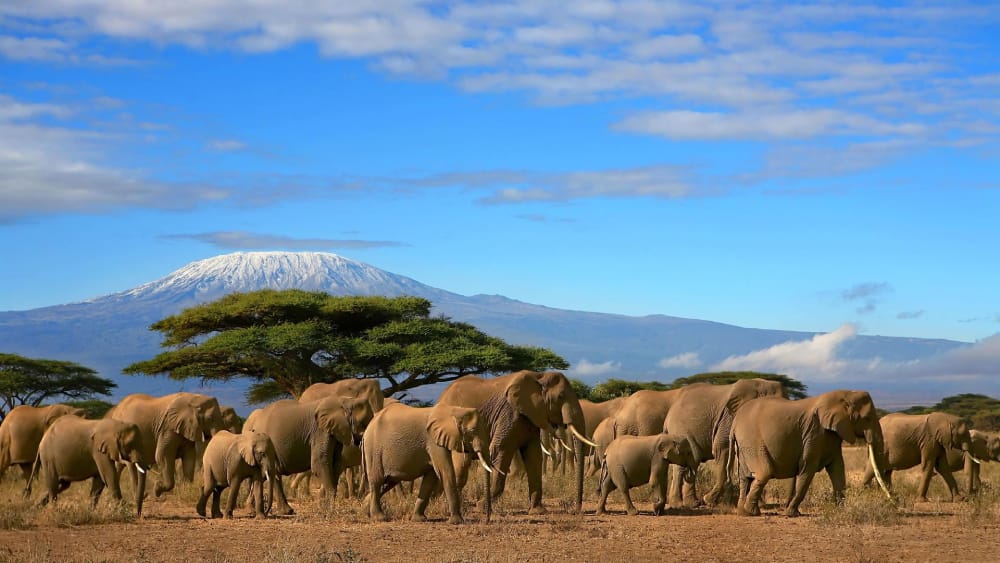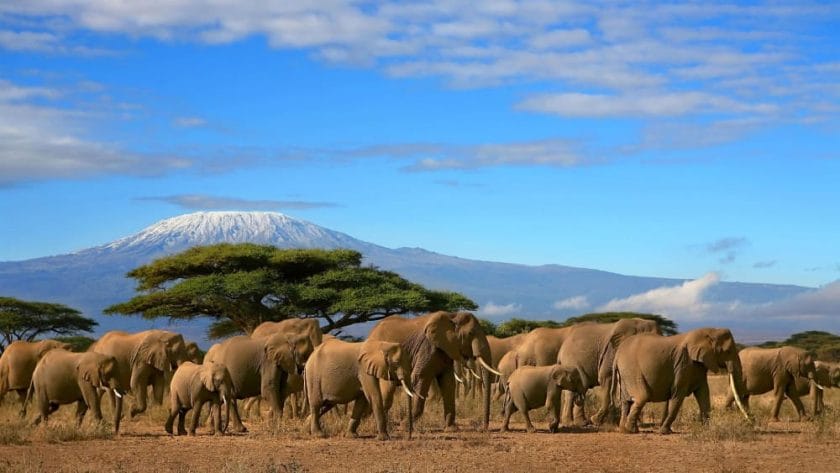 A highlight of Kenya's safari circuit, the 392km2 Amboseli National Park lies at the northern base of Kilimanjaro and, clouds permitting, it offers perhaps the finest views of the iconic mountain, as well as the opportunity to photograph elephants, giraffes and other wildlife below its snow-capped peak. Amboseli is well-known for its outsized tuskers, subject of the Amboseli Elephant Research Project, which was established in 1975 and retains exhaustive records of most births, deaths and relationships within an extended community of around 50 families whose range centres on the national park. Other wildlife includes lion, cheetah, hippo and large numbers of wildebeest, zebra and gazelle. Two permanent swamps, fed by subterranean streams that rise on Kilimanjaro, support a wealth of aquatic birds, including long-toed lapwing, great white pelican and grey crowned-crane.
West Kilimanjaro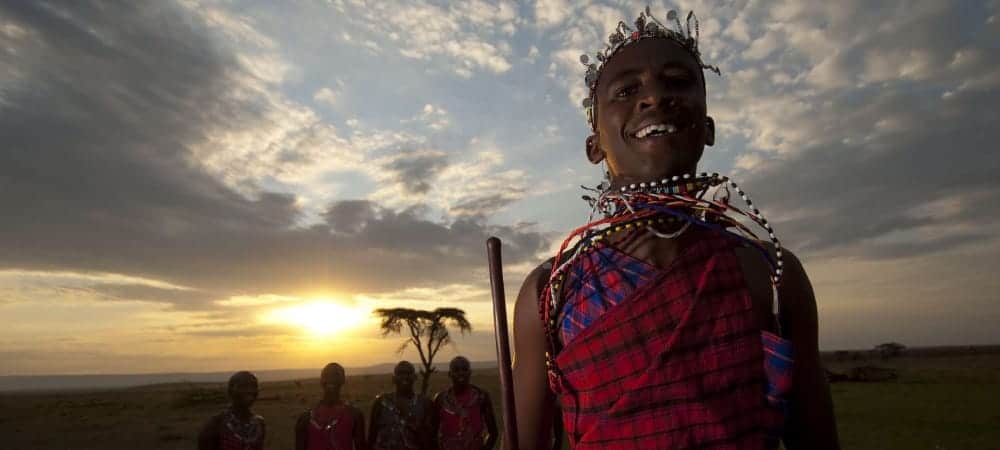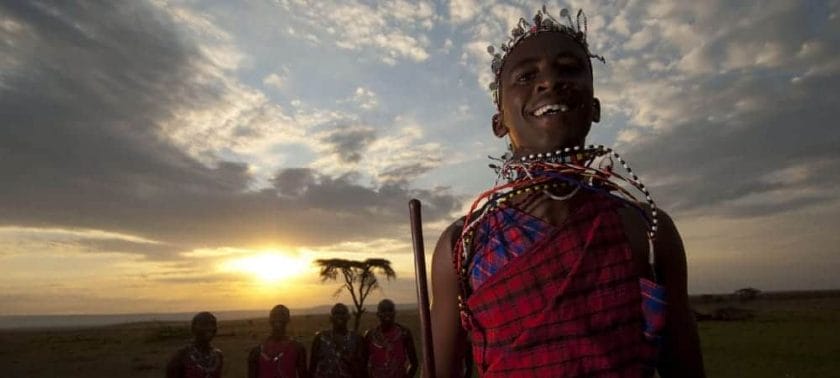 Credit: Offbeat Mara Camp
The wedge of Tanzania land that divides the northwest base of Kilimanjaro from Amboseli National Park comprises several blocks of Maasai community land that recently amalgamated as the Enduimet Wildlife Management Area. Generally referred to as West Kilimanjaro, this 1,800km² tract of dry savanna is one of the Tanzania's most underpublicised and exclusive safari destinations, serviced as it is by a mere two small upmarket tented camps. A major attraction is the in-your-face views of Kilimanjaro, but it also offers good wildlife viewing – wildebeest, zebra, eland, impala, Grant's gazelle, hartebeest, the remarkable stretch-necked gerenuk, low densities of cheetah and lion. The resident elephant population is dominated by lone bulls, except over June and July, when large matriarchal herds cross through en route between Amboseli and the forests of Kilimanjaro.