Climbing Kilimanjaro in January
Extreme weather conditions are a likelihood at all times of the year, especially at higher altitudes, where subzero nocturnal temperatures are often exacerbated by wind. But January is usually a good month to climb Kilimanjaro in climatic terms.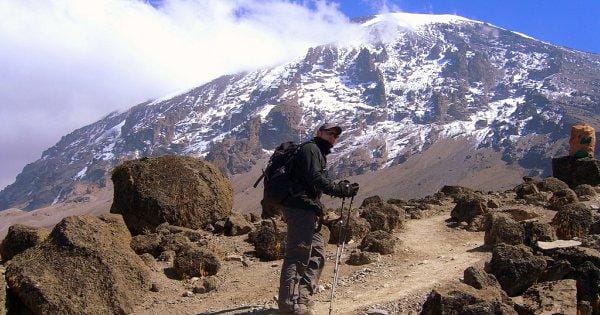 It's pretty dry and relatively cool, which reduces the impact of humidity on the lower slope and improves the likelihood of extensive snow on the peaks. 
There is a slight risk of late rains extending into the first week or two of January. This fortnight is also an extension of the secondary peak season associated with Christmas and New Year, so it can be relatively busy. The second half of January is quieter.