Climbing Kilimanjaro as a Couple
It would be something of a stretch to characterize a Kilimanjaro climb as a romantic holiday. It is a tough hike in challenging climatic conditions, and opportunities for romance will be limited. That said, Kilimanjaro is very popular with and well-suited to adventurous couples where both partners are reasonably fit and enjoy active outdoor experiences. A Kilimanjaro climb will work out more cheaply per person for a couple than it would for a solo traveler, and most people would regard the companionship as a boon. It is important, however, that couples who are not well matched in terms of fitness, pace or stamina agree in advance whether the stronger partner will stick with the slower one, or each will do their own thing, in which case you need make sure two guides are on board.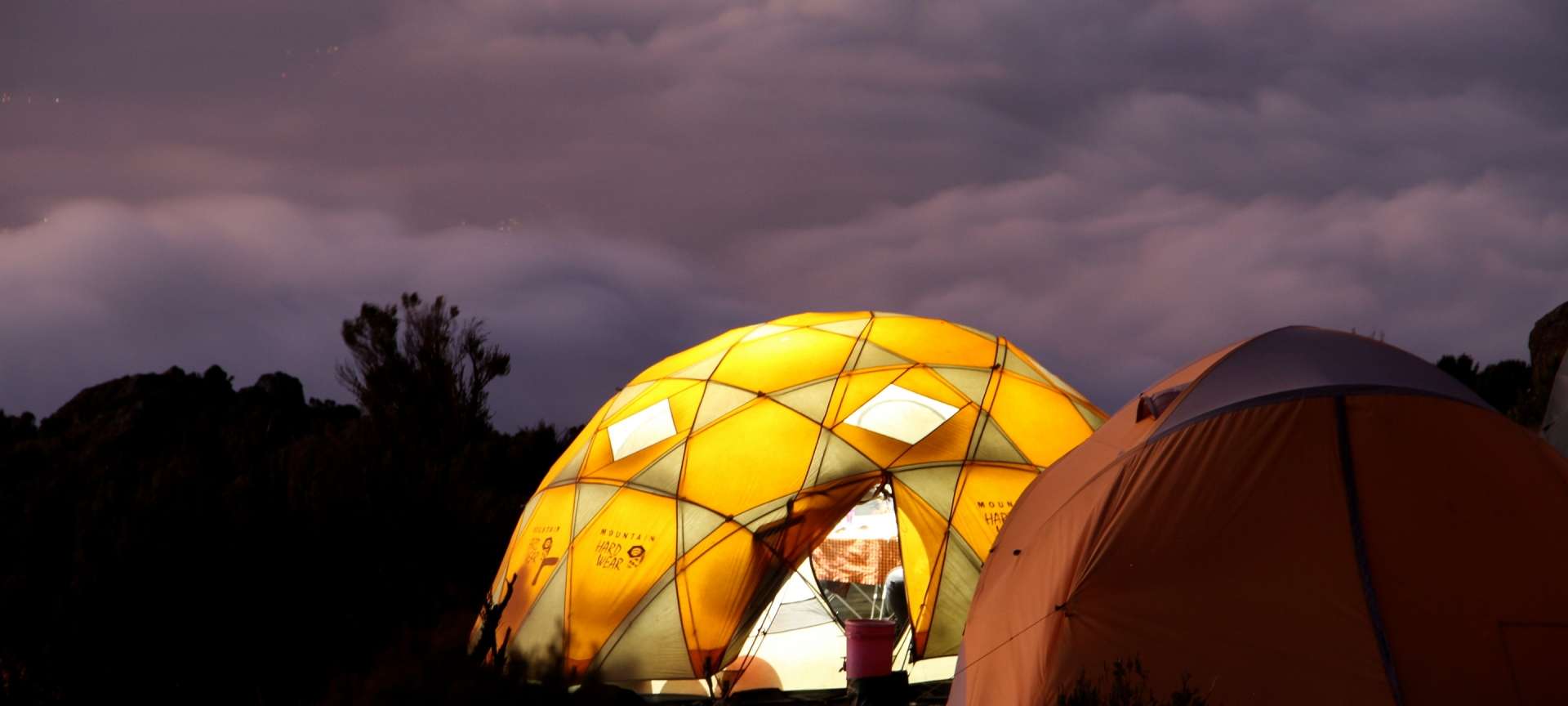 A romantic alternative to climbing Kilimanjaro is to spend a couple of nights near the base of the majestic mountain soaking up the view. Soaring 5km above the plains below, Kilimanjaro's distinctive silhouette and snow-capped peak rank as of the most iconic sights on the African continent, bearing in mind that the upper slopes are usually swathed in a blanket of cloud that most often clears at dusk and dawn. There are plenty of good hotels dotted around the southern foothills in Tanzania, but a more attractive option – ensuring you have plenty to keep you occupied even when the clouds are unyielding – is to stay at a safari lodge in one of two superb conservation areas that lie in the shadow of Kilimanjaro. The better known of these is Kenya's Amboseli National Park, which supports some the continent's most impressively tusked and most habituated elephants. Its Tanzanian counterpart is West Kilimanjaro, an exclusive wildlife management area where traditional Maasai pastoral communities still live alongside an abundance of wildlife.