Luxury Kilimanjaro Tours
Luxury is a relative term when applied to a Kilimanjaro climb. Overnight options boil down to hunkering down in a sleeping bag in a hiking tent or a basic mountain hut, and if you want to summit the great mountain, there is no escaping the steep uphill hikes, nor the cold on the upper slopes, nor the likely affects of altitude. In one sense, the most luxurious way to climb the mountain is to stick to the popular Marangu Route, which is much busier than other routes, but allows you to stay overnight in the relatively comfort of mountain huts with washing facilities and bottled drinks for sale.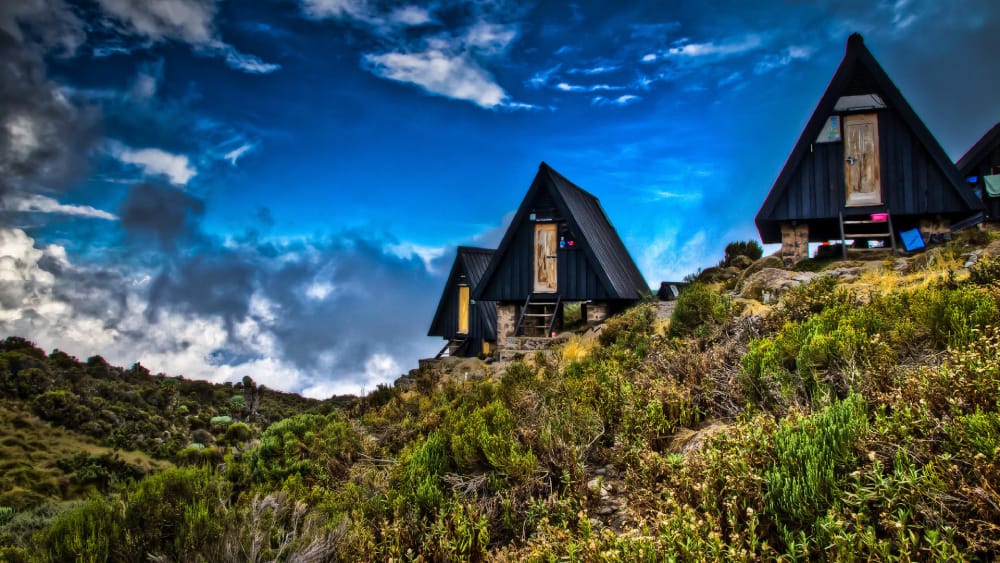 However, if you are looking for exclusivity rather than luxury per se, then far better to splash out and arrange to hike on of the lesser known routes. Depending on how much time and money you want to dedicate to the exercise, these range from the Machame and Rongai Route, both ideally undertaken over six days, to the slightly longer Lemosho and Shira Route, to the wonderfully scenic and remote Northern Circuit, a new route that can be undertaken over 9-11 days, depending on whether you opt to overnight in the stunning Kibo Crater. It is also worth researching the amenities offered by different operators – high quality food and equipment, experienced English-speaking guides and access to private ablution tents with pump-flush toilets all come at a price, but help enhance not only the comfort of a climb but also the likelihood of reaching the summit.