Who Should Climb Mount Kilimanjaro?
Climbing Kilimanjaro is an activity suited to relatively fit and adventurous travellers. The round trip takes five to 11 days, depending on which route is used, and it involves long days hiking on steep footpaths at high altitude, and sleeping in subzero conditions under canvas or in simple mountain huts. Solo travellers, couples, families and groups of friends all regularly tackle the ascent of Kilimanjaro, and the cost per person tends to become significantly cheaper as the group size increases.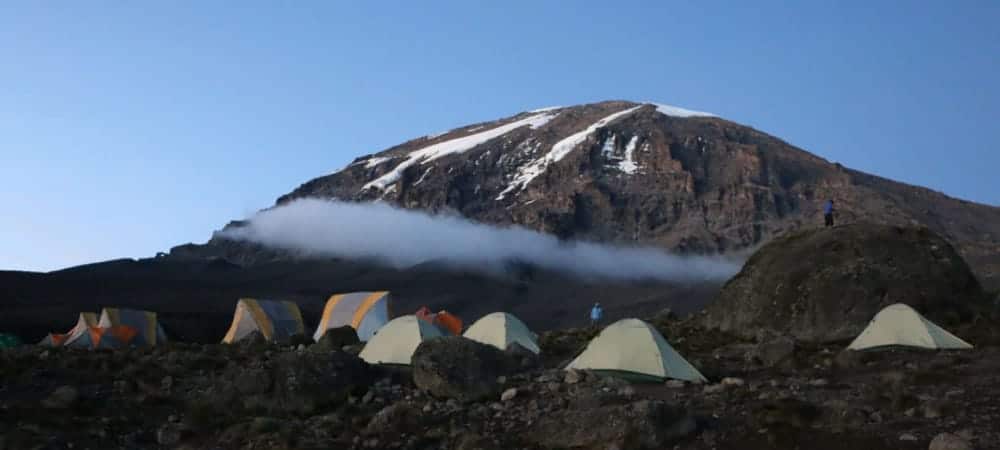 Credit: Machame Camp
While climbing Kilimanjaro is not what most people would regard as a romantic destination, nor is it suited to inactive travellers, the view of the great mountain's magnificent snow-capped peak from one of the exclusive bush camps set below its base in Amboseli National Park (Kenya) or West Kilimanjaro (Tanzania) is truly stirring.