Are you looking for a break from the winter cold? South Africa at this time of the year means sunshine and fun for the whole family. From the east to the west coast, South Africa has a journey for everyone. From world-famous beaches to seeing the Big Five that Disney's The Lion King made popular, there are plenty of outdoor activities and age-appropriate adventures for the whole family.
What makes South Africa a destination worth traveling to? We've compiled four reasons why this country is perfect for you:
1. It is affordable
In South Africa, you can enjoy a luxurious holiday and still hit the shops for a splashy shopping experience. Stay in world-class lodgings, eat at deluxe restaurants and enjoy boutique hotel facilities all within your budget. Expect afro-chic style and attitude. South Africa has some exciting cities that vary from more relaxed seaside towns like Port Elizabeth, to past-paced Johannesburg. Times are tough and everyone wants a vacation that is fun yet affordable. The exchange rate for European and American visitors allows for a superb vacation that won't break the bank.

Cape Town boasts the ideal combination of beautiful nature with bustling city life
2. World-renowned natural beauty
We've yet to meet a tourist that hasn't exclaimed over the beauty of South Africa. This country has beaches, forests, semi-deserts and lush bushveld that visitors can only marvel at. The scenic views in South Africa are legendary- from Table Mountain in the Cape, to God's Window in the Drakensberg, no view is ever repeated. With mountain ranges to explore, shark-cage diving (not for the faint of heart) and ancient caves, South Africa talks to those with an adventurous soul.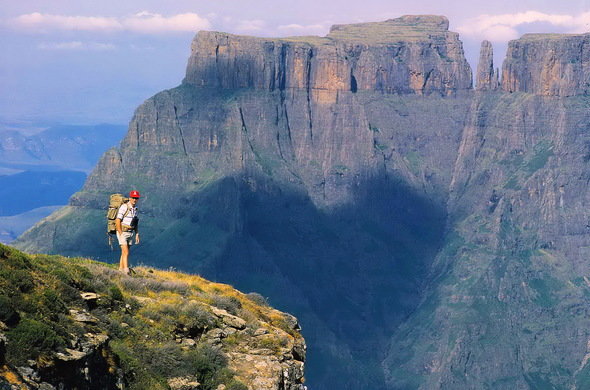 3. See the Big Five
This is at the top of the must-see list for many visitors to South Africa. The wildlife is varied, but don't miss out on the Big Five. Depending on your bucket list, there are whales, birds, dung beetles, wild dogs and many other animals that can make your experience even more memorable. South Africa places great importance on safe and responsible tourism. Land and animal conservation are deeply entrenched in hearts of South Africans. We are extremely proud of our heritage and have dedicated time and money to living a 'greener' lifestyle.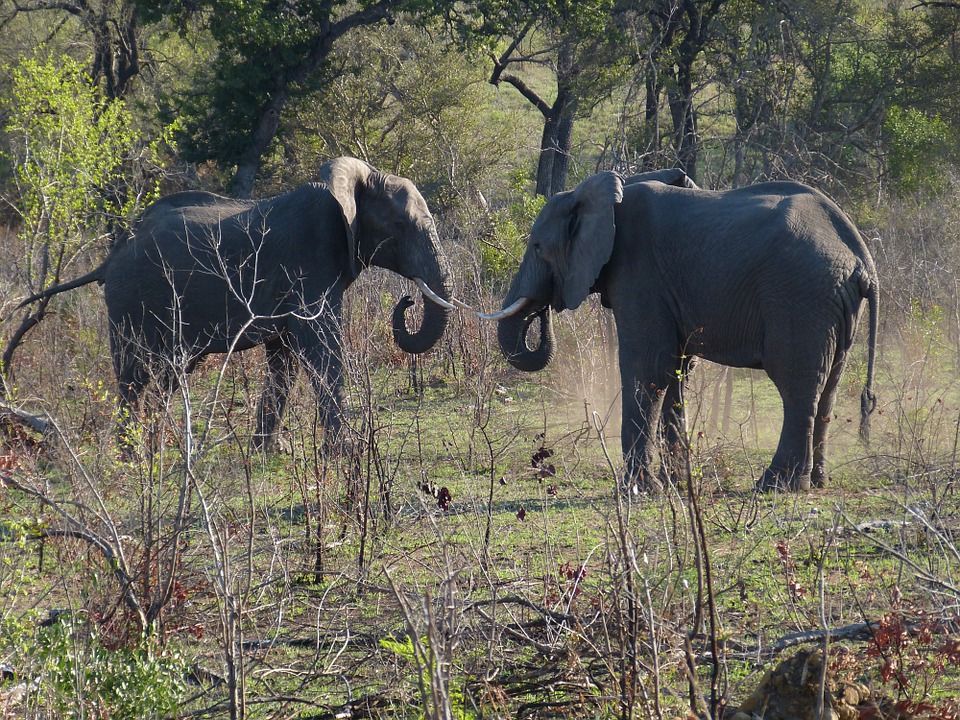 4. Enjoy the sunny climate
Last but not least is the sunny weather in South Africa. Cape Town and surrounds enjoy a Mediterranean climate and the rest of South Africa offers the greatest weather in the world. Spend your year-end vacation sunning yourself on the beach, playing golf, scuba diving and adventuring on a luxurious game safari. Don't forget the sunblock- the South African sun burns deep.
For luxury itineraries that include South Africa, visit us here
---