Public Transport in Botswana
Paved highways connect Botswana's major towns. Most are in good condition, but some sections are badly potholed. You'll need to keep an eye out for these, as well as for both wild and domesticated animals. Stray cattle and donkeys are common near villages. Donkeys can be particularly dangerous. They tend to stand in the middle of the road, refusing to move and forcing cars to stop and drive around them.
Botswana's traffic police are active on the highways and often set up radar speed traps after villages and vet fences. Don't be tempted to accelerate back to highway speeds until you see the appropriate signage.
Away from the highways, road conditions deteriorate rapidly. There's not much in the way of secondary roads, and you can go from tarmac to thick sand in a few hundred meters. Especially sandy sections include the access roads around Mabuasehube Game Reserve and the Kgalagadi, the Xade Gate road into the Central Kalahari, the main entrance road into Nxai Pan National Park, the road north of Maun to Moremi, and pretty much everything from the Savuti region to the Chobe River.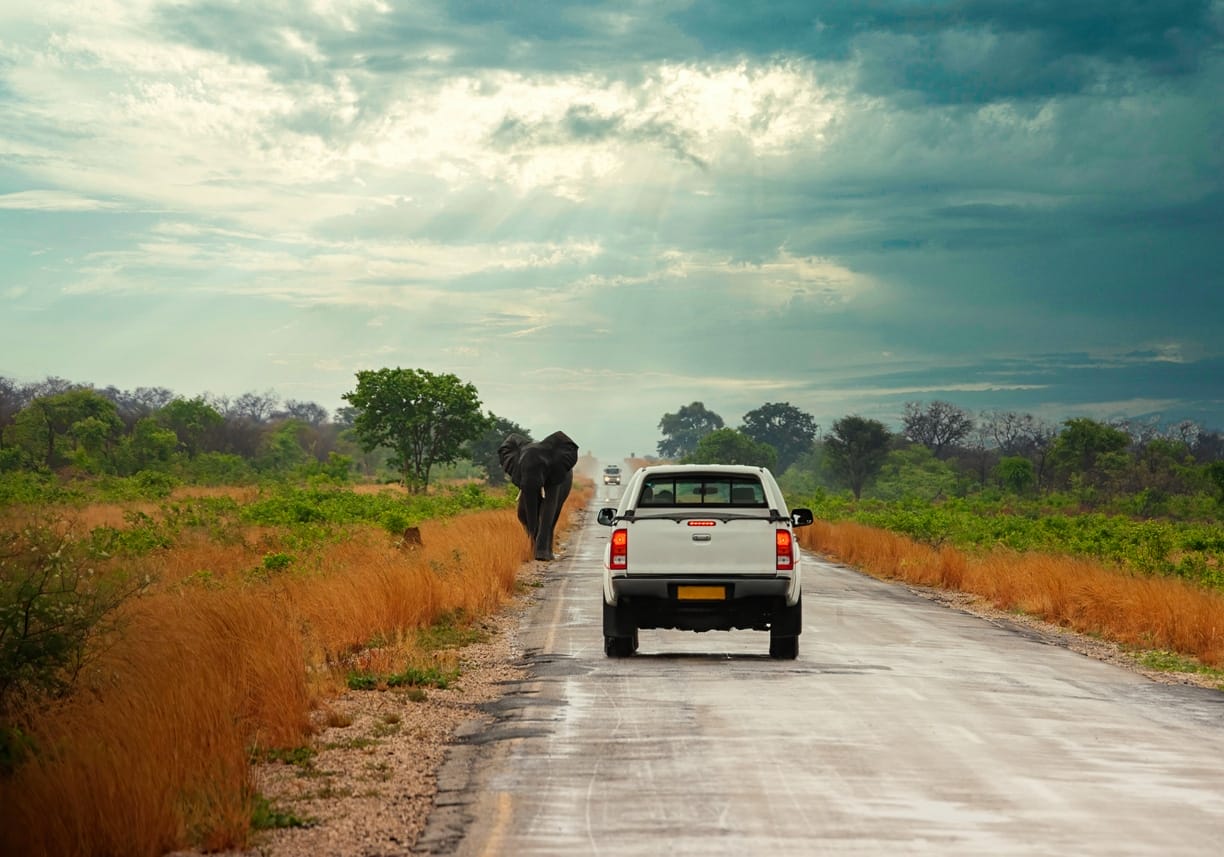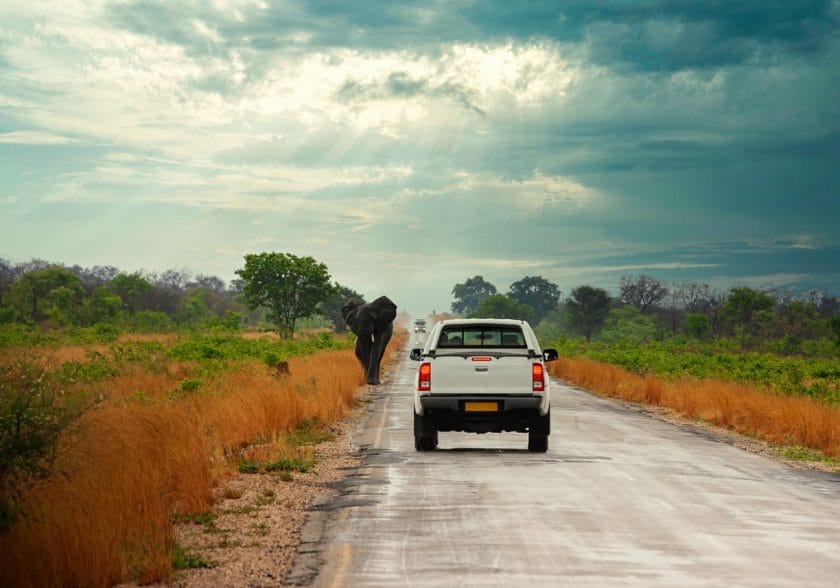 An unusual route, and perhaps the sandiest of all, is the north-south track between Khutse Game Reserve and the Central Kalahari. It's about 230km/142mi of deep sand from Khutse to Xade Gate and shouldn't be attempted lightly.
Botswana is well equipped for self-drivers, but there are long distances between parks, lodges, campsites, and towns, so traveling by road can be time-consuming. Fortunately, much of northern Botswana is land dedicated to conservation. Even when driving outside the national parks, wildlife roams free, so the opportunities to see animals en route between locations are abundant.
Fly-in safari goers will save plenty of time as they use Botswana's many scheduled flights and air transfers, but this method of travel is more expensive. Road transfers from the major towns offer a more affordable way to get from A to B and, although more time-consuming, allow more time for game spotting.