Maun safaris, tours & holiday packages
Gateway to the Okavango Delta
Custom Maun
Describe your dream trip
We'll source the best value
Book when you're ready
Maun is a bustling frontier town featuring a mix of the modern and traditional, where air safari charter specialists operate alongside rural cattle herders
While not really a tourism destination itself, Maun is considered the tourism capital of Botswana. Travelers fly into Maun International airport or drive in, en route to the Okavango Delta or Moremi Game Reserve. Maun offers a number of modern hotels, lodges, restaurants and shopping centres.
Popular Maun safaris
These popular itineraries can be customised to match your budget and travel dates
Game viewing by land and water come together at Makgadikgadi, Moremi and the Okavango Delta, treating you to a varied Botswana safari
$ 3,700
£ 2,964
R 62,953
€ 3,290
per person
7 days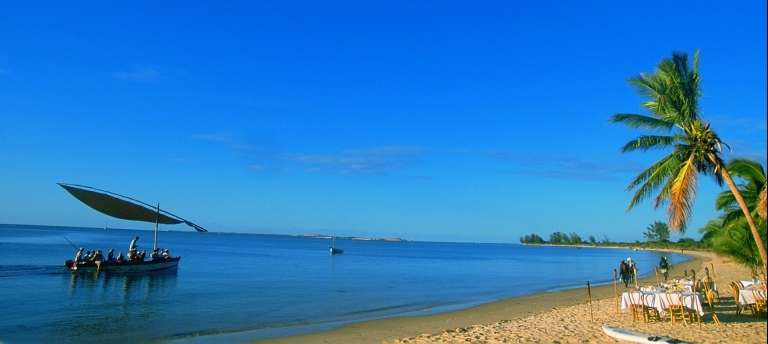 Experience the Okavango Delta and the tropical Indian Ocean island of Benguerra for the best of both the bush and the beach
$ 8,210
£ 6,576
R 139,689
€ 7,301
per person
10 days
Morgan Trimble says
"Maun is your starting point for adventures to the Okavango Delta or on to Moremi."
More on Maun holidays
Maun is also a major air hub for travelers flying into lodges in Moremi and the Delta and offers an interesting aviation history. Visitors can also book short scenic flights over the lush Okavango Delta ecosystem.
Maun also offers some quality shopping opportunities, both for outfitting a safari or for local souvenirs. Conventional arts and crafts shops are located at the airport and centre of town. Travelers can watch craft-makers at work at shops further afield. Hand-woven baskets, textiles, and pottery are particularly popular.
Maun Map
Maun's location on Google Maps

Frequently Asked Questions about Maun
What vaccinations should I get?
This is all dependant on the countries that you will be visitng and due to the status of certain vaccinations changing at times, please consult our experts before getting vaccines. go there.
Is it okay to drink the water?
In some parts of Southern Africa it is safe to drink the tap water, however it is highly recommended to stick to bottled water (mostly supplied) during your trip as even drinkable African water is completely different in taste and… go there.