Botswana in February
By February, the summer rains are beginning to lessen; otherwise, conditions stay much the same as in January. Average daytime temperatures remain in the low 30°C/86°F, while the coldest nights in the Kalahari may occasionally drop below 15°C/59°F. Towering thunderclouds still form an impressive backdrop for afternoon photographs, and the atmosphere stays clear and fresh after each bout of rain.
February is prime time for visiting the Central Kalahari, Savuti, and Makgadikgadi and Nxai Pans, attracting large numbers of zebra, springbok, and oryx. Predators, especially lions, are never far away. Elephants can be harder to spot in summer as they tend to disperse due to the abundant vegetation and increased surface water. Birding safaris, however, are at their best, with numerous migrant species and large flocks descending on the pans.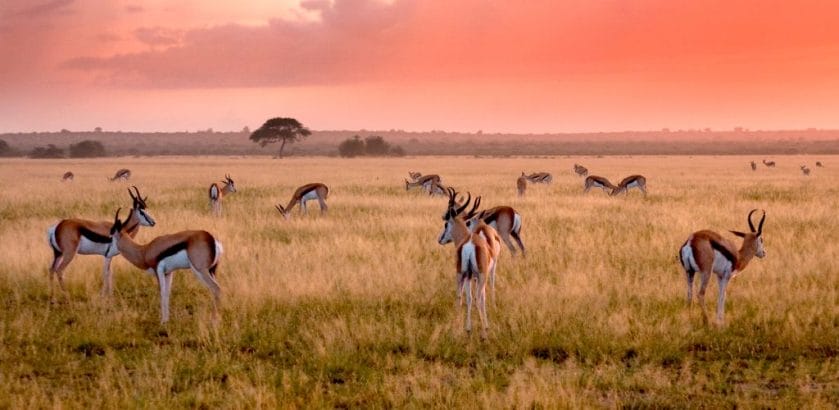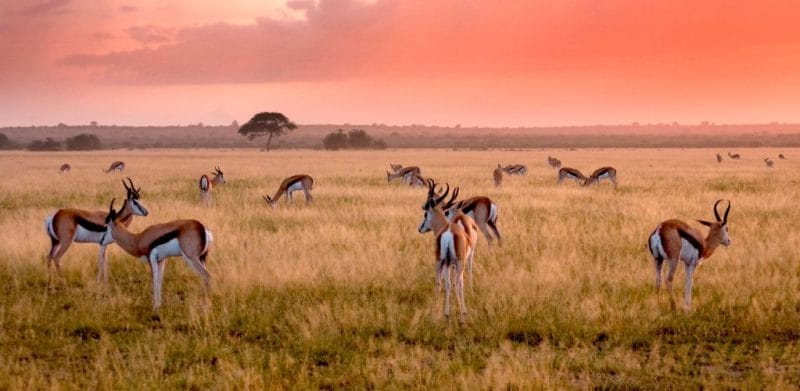 Road conditions are at their muddiest in February, so make sure you're carrying recovery equipment and driving in convoy if possible. Driving on or near the pans is particularly treacherous, and doing so will almost certainly get you stuck on your safari in Botswana.
In Moremi and around the delta, certain tracks may be closed due to flooding, and others will have deep pools that you'll need to treat with caution. Always ask other travelers about the conditions ahead during your Botswana safari tour, and look out for no-entry signs or the equivalent – logs or branches laid deliberately across the road.