Botswana in January
This is one of Botswana's highest rainfall months with an average of 100mm falling in often unpredictable and heavy downpours, and as a result January is not the most popular time to visit. It does mean that prices are a lot lower, making this prime safari destination more accessible to travellers on a lower budget. Birding is excellent at this time of year; however the water levels in the Delta are low, and the presence of water means wildlife is scattered.
Botswana's climate is fairly regular and consistent, with hot, wet summers and mild, dry winters. The north gets the most rain, and precipitation decreases steadily as you head south. December and January are the wettest months, with average daily temperatures between 30°C and 35°C, and hot days approaching 40°C. The most extreme conditions are in the Central Kalahari, but even there nights seldom drop below 15°C.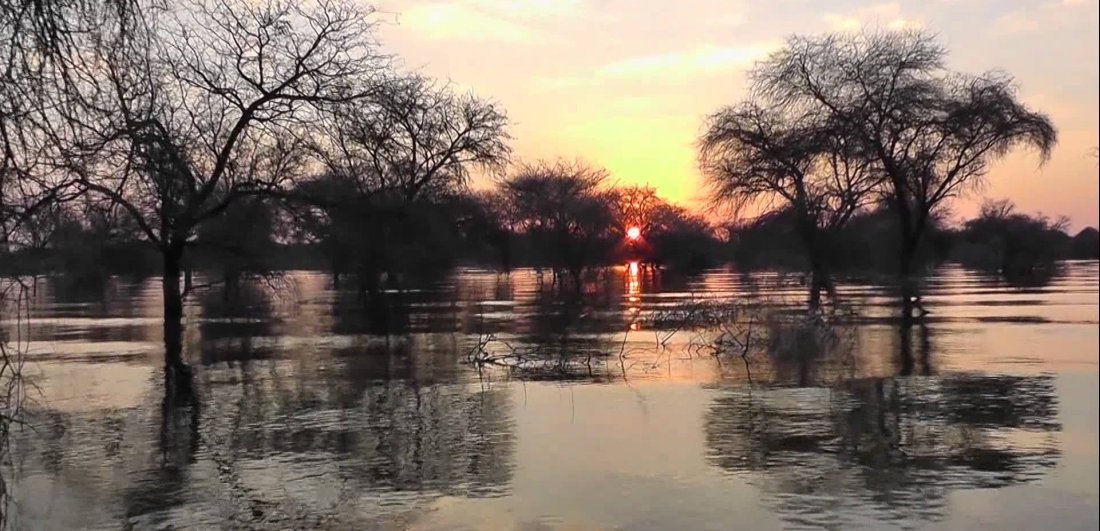 The summer rains attract large grazing herds to the suddenly verdant grasslands of the Central Kalahari, Makgadikgadi Pans and the Savuti plains. Wildlife viewing in these areas can be spectacular, with plenty of predator activity against a stunning backdrop of glassy, water-filled pans and towering thunderclouds. The only negative is the state of the roads, which can get extremely muddy and in some places, impassable.
This is especially true in Moremi Game Reserve and around the Okavango Delta. The local rains don't have much effect on the water levels in the delta, but they do have a huge impact on the surrounding roads. Moremi's roads are infamous, particularly from December to March when they're extremely waterlogged and muddy.