Botswana vs Namibia
Namibia is Botswana's western neighbor, and the two countries share a large portion of the Kalahari Desert. Namibia doesn't have Botswana's water supply, making the latter far superior in terms of wildlife density.
The only slight exception is a narrow stretch of land that protrudes from Namibia's northeast corner, known as the Caprivi Strip.
Being mainly desert, a safari in Namibia is not the right choice for those wanting to see the Big Five on their first safari experience.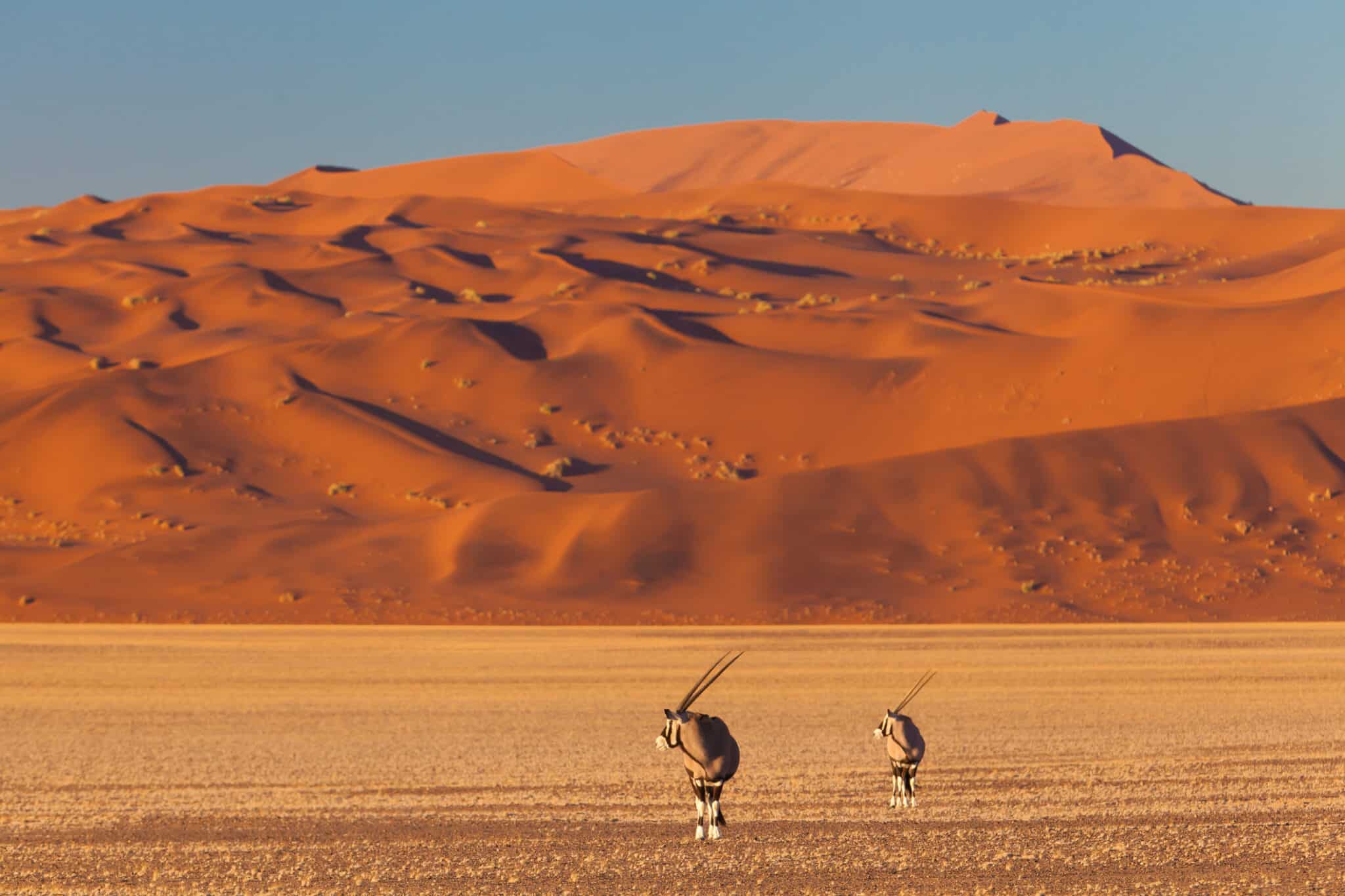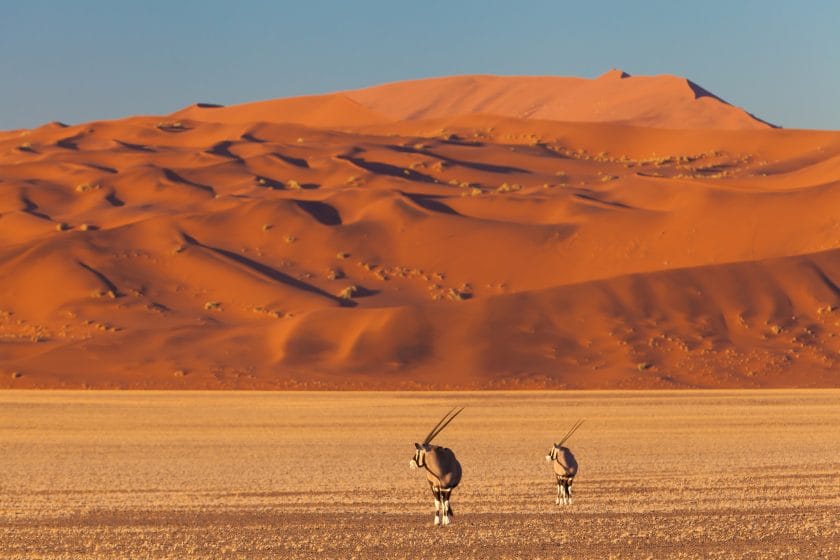 Yet, it does offer the chance to see some unusual desert-adapted creatures like oryx, brown hyena, black rhino, and the famed desert elephants and desert lions.
Both countries are equally rugged and remote, with a low population density and a rich cultural heritage. Still, when it comes to spectacular landscapes, the immensity of Namibia's panoramic views is hard to beat.