Beaches of mainland Tanzania tours & holiday packages
Little-known Indian Ocean idylls from Pangani southwards to Kilwa
Custom Beaches of mainland Tanzania
Describe your dream trip
We'll source the best value
Book when you're ready
Though beach tourism in Tanzania is centered on offshore islands such as Zanzibar and Mafia, the mainland Swahili Coast hosts a wealth of attractive, off-the-beaten-track seaside destinations.
Incorporating more than 1,000 kilometres of gorgeous Indian Ocean frontage, the Swahili Coast of mainland Tanzania, with its endless palm-lined beaches and offshore reefs writhing with colourful fish, has all the attributes one would associate with a tropical beach haven. The capital Dar es Salaam, for instance, is flanked by attractive and well-developed beaches.
The more rustic and prettier beaches lie to the south of the city, where Ras Kutani is the premier upmarket eco-lodge, its grounds alive with monkeys and birds – this lodge is a popular springboard for those headed off on a southern safari. Far more built-up and resort-like, Kunduchi and Mbezi Beaches lie to the north of the city and are lined with unpretentious mid-range hotels.
Popular Beaches of mainland Tanzania safaris
These popular itineraries can be customised to match your budget and travel dates
Philip Briggs says
"I've spent many months exploring the mainland coast of Tanzania, and would recommend it highly to anybody wanting to travel a little off the beaten track. The beach at Ushongo is one of the best in the country, while Bagamoyo and Pangani rank among my favourite small towns in East Africa. Kilwa Kisiwani is easily the most impressive ruin along the Swahili Coast."
More on Beaches of mainland Tanzania holidays
Lying 70 kilometres north of Dar es Salaam is the historic town of Bagamoyo, little changed since the 19th century when it served as the terminus of the Lake Tanganyika slave caravan route and the short-lived first administrative centre of German East Africa. The town opens onto an irresistible white beach that arcs southward as far as the eye can see.
The closest beach resorts to the northern safari circuit are dotted around Pangani, an absorbing backwater set on the mouth of the eponymous river near the city of Tanga. The road from Pangani to Tanga is lined with quiet budget beachfront lodges, while the stunning Ushongo Beach a short distance south of Pangani houses two gorgeous boutique resorts.
The premier beach on the south coast is Kilwa Masoko, which now houses a few decent mid-range and budget resorts, and also offers easy access to the mysterious medieval ruins on the island of Kilwa Kisiwani, a UNESCO World Heritage Site.
Beaches of mainland Tanzania Map
Beaches of mainland Tanzania's location on Google Maps

Frequently Asked Questions about Beaches of mainland Tanzania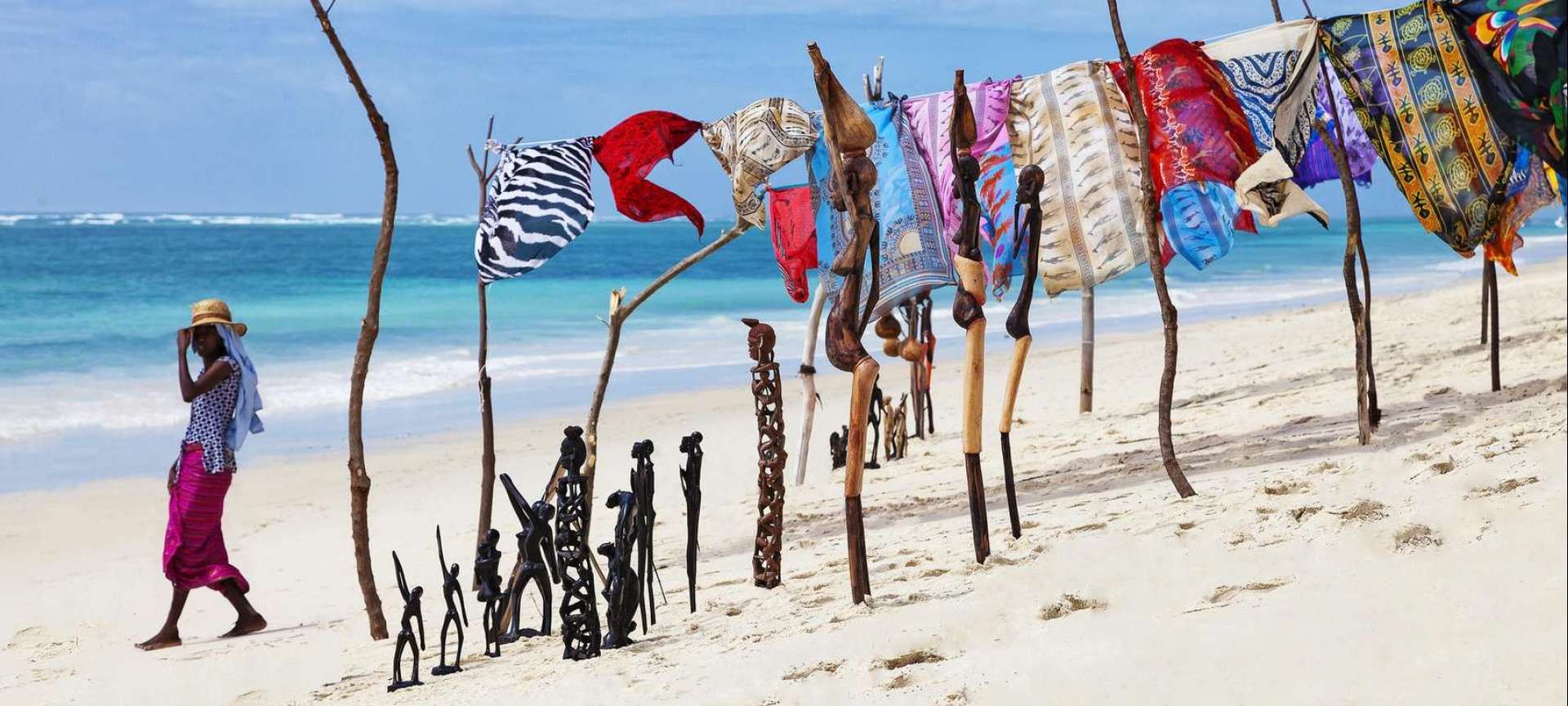 Reviews on our Beaches of mainland Tanzania safaris
Since the beginning, agents and staff of Discover Africa already work in a professional way for me to plan the trip. Their quick responses to my questions help us a lot before departing from our place to the Africa continent. When we were…
YT
from Hong Kong
This was my first safari. I didn't expect to be so pampered. Everything was first class. We had everything provided for us before even asking. We had a dedicated team at our service. Megan was on call whenever we needed something and she…
Saada
from Nigeria
Tanya was an absolute delight to deal with. From the first phone call she was extremely polite, professional and very eager to facilitate my requests regarding our safari. Our 3 nights at the V & A Hotel were fabulous and Motswari Game…
Debbie
from Australia
Perfectly tailor-made tours that take all your wishes and requests into consideration. All my expectations were beyond fulfilled.
Henrik Wetterstrand
from Sweden
Living afar and trusting in an organisation with whom you have no previous knowledge can lead to feeling of mistrust and wondering whether what we have paid for actually exists. A little more proactive communication would have eased those…
Tony Russell
I just wanted to thank Discover Africa and Karl Svendsen - the safari was great - we saw many more animals than expected including cheetah, leopard, many lions and even a three-day old elephant calf. Additionally, we had our own hippo…
Margaret Dean