Dar es Salaam tours & holiday packages
A typical African city
Custom Dar es Salaam
Describe your dream trip
We'll source the best value
Book when you're ready
It's alive with energy, people and nightlife, but keep your wits about you.
Dar es Salaam is a typical African city, full of energy, people, bad traffic and corrupt police trying to keep order. It can be overwhelming if you don't know where to go; if it's your first time to Africa it might even make you wonder why you decided to go on holiday to East Africa – especially if you arrive at night during the more humid months.
Dar is pretty much divided into the main city and the peninsula, where all the ambassadors stay and the hotels are, such as the Golden Tulip and the Sea Cliff Hotel next to the military base just north of the city centre.


Popular Dar es Salaam safaris
These popular itineraries can be customised to match your budget and travel dates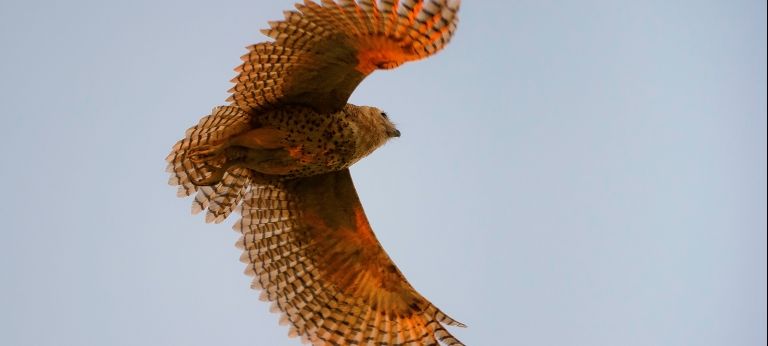 Explore the Selous Game Reserve and Stiegler's Gorge by 4x4, boat or walking safari, looking for Pel's fishing owl, wild dog, rhino and elephant
$ 2,919
£ 2,357
R 50,534
€ 2,599
per person
6 days
More on Dar es Salaam holidays
Like any city, it's about who you know and knowing where to go. There are some great restaurants, such as Addis in Dar, Mediterraneo and the Karambezi.
The nightlife is also very busy, with massive clubs and casinos to keep you up all night if that's what you enjoy. As in any city in the world, you need to be alert for opportunists, ladies of the night or the odd taxi driver trying his luck. Look after your things, be careful who you are with after midnight and don't buy anything off the street. You can still dance the night away in typical African fashion and enjoy Dar in a perfectly safe way.
Dar es Salaam Map
Dar es Salaam's location on Google Maps

Frequently Asked Questions about Dar es Salaam
What vaccinations should I get?
This is all dependant on the countries that you will be visitng and due to the status of certain vaccinations changing at times, please consult our experts before getting vaccines. go there.
Is it okay to drink the water?
In some parts of Southern Africa it is safe to drink the tap water, however it is highly recommended to stick to bottled water (mostly supplied) during your trip as even drinkable African water is completely different in taste and… go there.