Vilanculos
Vilanculo is probably Mozambique's fastest-growing and most bustling beach town, a jumbled network of half sealed, half sandy streets, on a typically lovely ribbon of coastline. With a small, but international airport that sees daily flights from South Africa, it's popular with luxury fly-in visitors and backpackers alike. Though it has its own gorgeous beaches and is a much-loved destination in itself, the town also serves as the perfect gateway to the Bazaruto islands. This stunning, protected archipelago beckons, just a lazy dhow-ride offshore, and for those who can't quite manage the ultra-luxury lodges on the islands themselves, there's a huge diversity of more affordable resorts in town.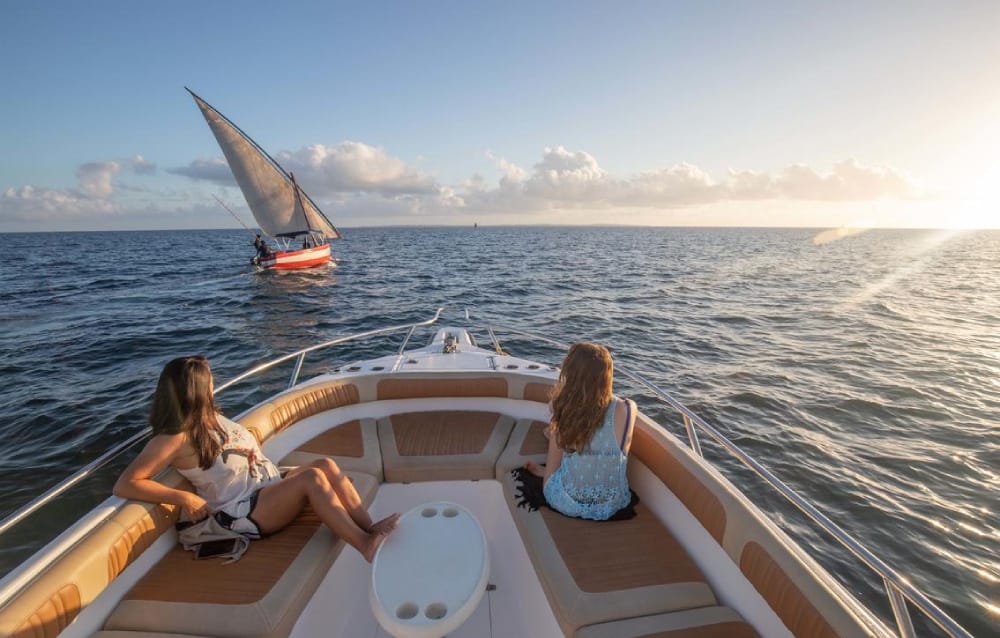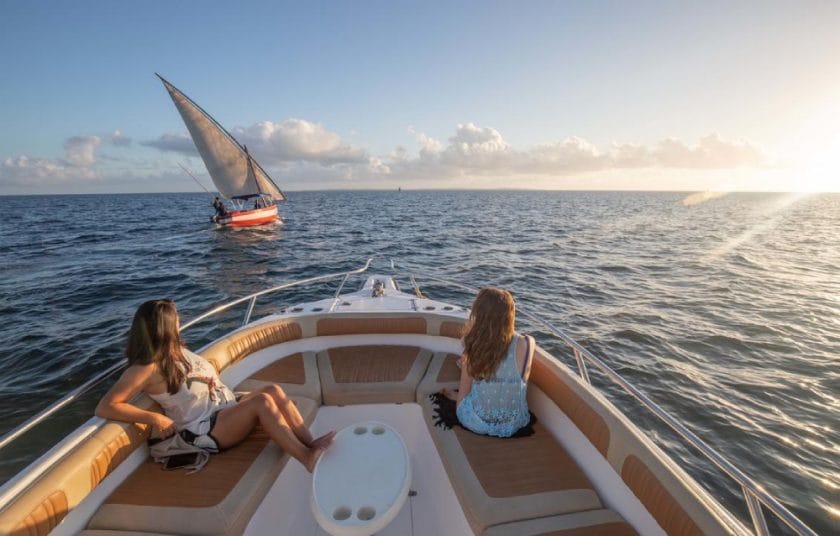 Credit: Bahia Mar Boutique Hotel
Highlights
Day trips to the nearby reefs are arguably Vilanculo's major draw – the diving and snorkelling is simply some of the best in East Africa. Two Mile Reef in particular is an absolute must and from July to November you may see humpback whales cruising by underwater. Even if you miss them, you'll almost certainly hear their haunting songs, as a myriad bright fish flash by, along with rays, turtles and perhaps even a whale shark. Big-game fishing is also hugely popular off Vilanculo as marlin, sailfish, barracuda and tuna all frequent these waters. With its wide range of resorts, bare-foot bars and palm-fringed beaches, there's really something for everyone in what remains a laid-back, uncrowded holiday town.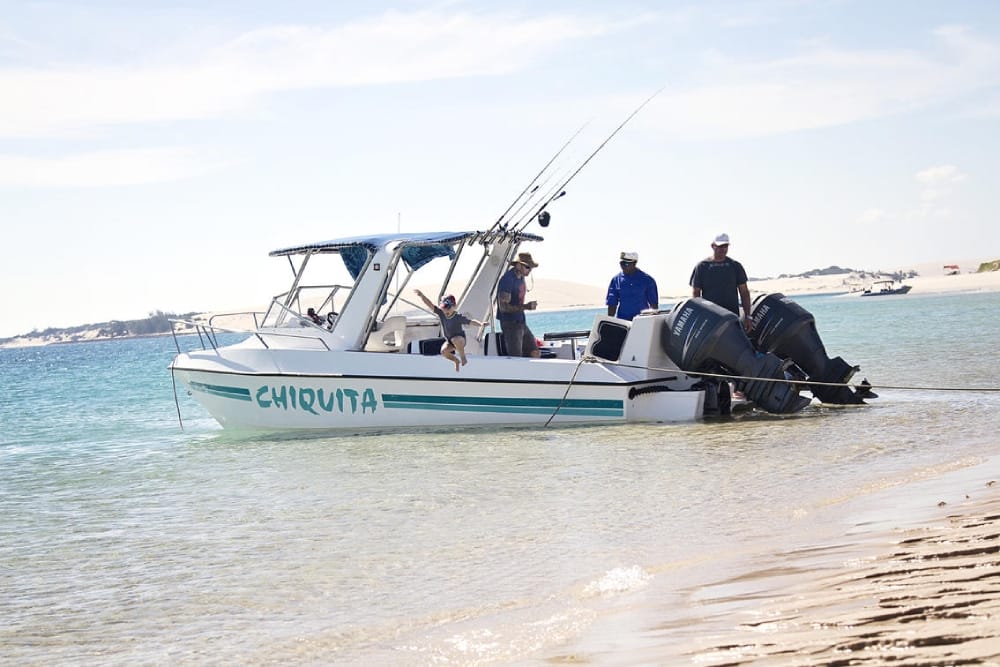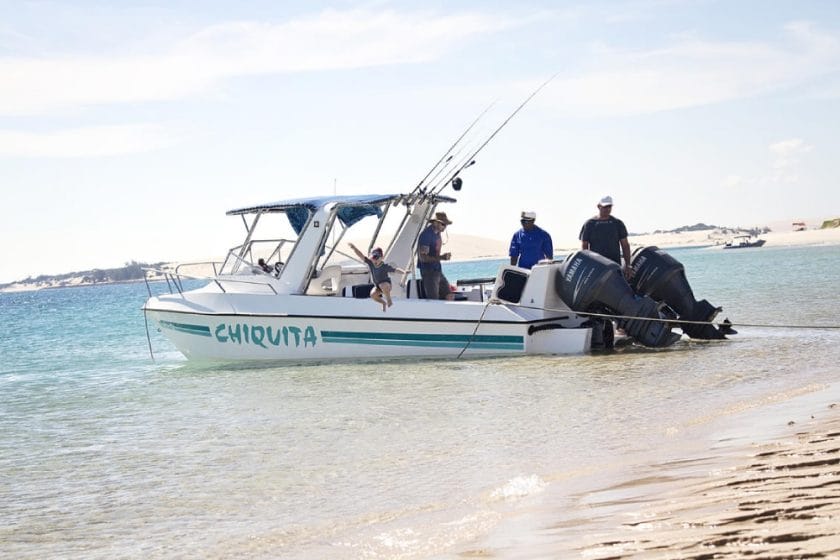 Credit: Santorini Mozambique
Travel Tips
Daily flights from Johannesburg and Nelspruit make travel arrangements easy. Nelspruit lies on the southern border of the Kruger National Park and with a flight time of only an hour and 10 minutes, it's easy to combine South Africa's most famous wildlife park with the beach. There are banks in Vilanculo as well as a pharmacy and a private hospital, plus a couple of well-stocked supermarkets if you're booking a self-catering villa. Before you leave be sure to check out the two main central markets, where you'll find an excellent selection of local handicrafts and souvenirs.