Mozambique in February
January and February are much the same in Mozambique. It's the height of summer, with similar conditions through to March.
Temperatures along the coast average 31°C/88°F, the nights are warm and humid, and hot days can top 35°C/95°F. There's regular rainfall, which can be torrential at times, especially in the north, where there's a chance of severe storms.
December to April is cyclone season in Mozambique, and the north-eastern coast has been seriously affected in recent years. The southern coast is less at risk, but expect partly cloudy skies, building to rain every few days.
Mornings are often bright and clear, but for full-day, predictable sunshine, it's better to visit later in the year.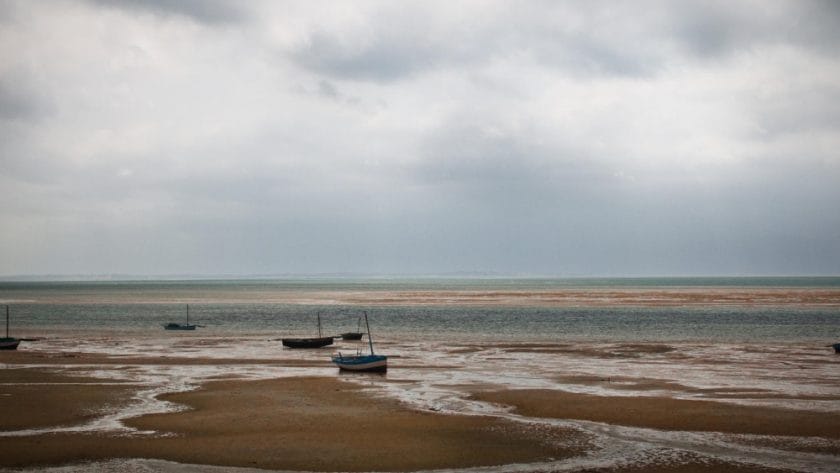 In February, it's undoubtedly best in the south of Mozambique. From Vilanculos down, you'll have sunnier days. It's a relatively quiet month across Mozambique and a great time to be in Tofo and Ponta do Ouro.
The coast north of Ponta can be especially worthwhile, with off-peak specials and empty resorts. It's essential, however, to stress the season's unpredictability – you'll likely get some rain all along the coast.
Lounging indoors and watching storms roll off the ocean can be wonderful unless your heart's set on the beach. Rough seas may also impact boat trips and diving, though it's rare that poor conditions persist for very long.
Travel Tips
February can be an excellent month to see nesting turtles in Mozambique, especially leatherbacks and loggerheads, which favor the beaches from Bazaruto south to Ponta do Ouro. February is also ideal for snorkeling with whale sharks. Tofo is the top location, but Ponta and Bazaruto are also good options.
As with January, February's main disadvantage when having a Mozambique holiday is the hot, humid weather, and it's impossible to predict whether you'll get sunny or rained-out days. It's also the worst period for sighting humpback whales, and Mozambique's main national park, Gorongosa, is closed.