Bazaruto
The Bazaruto Archipelago consists of five glorious main islands: Bazaruto, Benguerra, Magaruque, Santa Carolina, and Bangue.
Bazaruto Island is the largest, sporting a 30km (19mi) spine of dazzling dunes that roll down its eastern flank above a picturesque turquoise sea.
Across a narrow channel to the south, Benguerra Island is less than half the size, and Magaruque Island and Santa Carolina are even smaller.

Credit: Santorini Ozambique
In the far south, Bangue Island is little more than a sandbar, while a sixth tiny satellite called Pansy (or Shell Island) gets completely submerged at high tide.
The area is protected within a 1430km2 (552 square mile) marine park and offers some of the best diving, snorkeling, and recreational game fishing in Africa.
Highlights
Around 5000 Mozambicans call the islands their home, giving the archipelago a 'lived-in paradise' feel. Kids splash in the waves, colorful dhows fish offshore, and there's a timeless, friendly atmosphere if you feel inclined to explore.
Bazaruto's dunes are lovely to climb, and the freshwater lakes and inland forests support crocodiles, tiny antelope, endemic butterflies, and over 180 species of birds.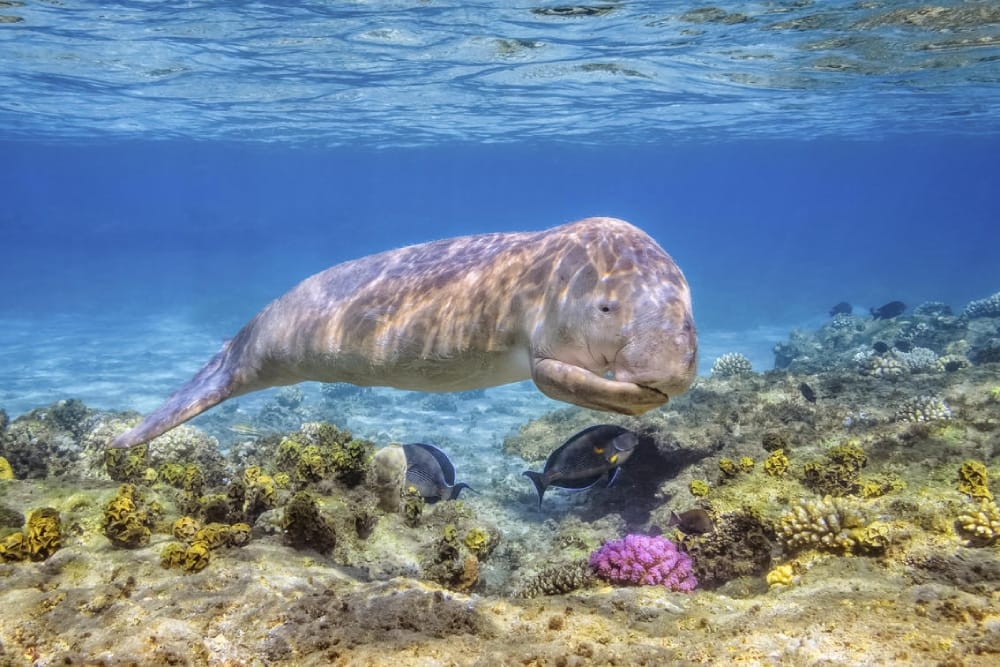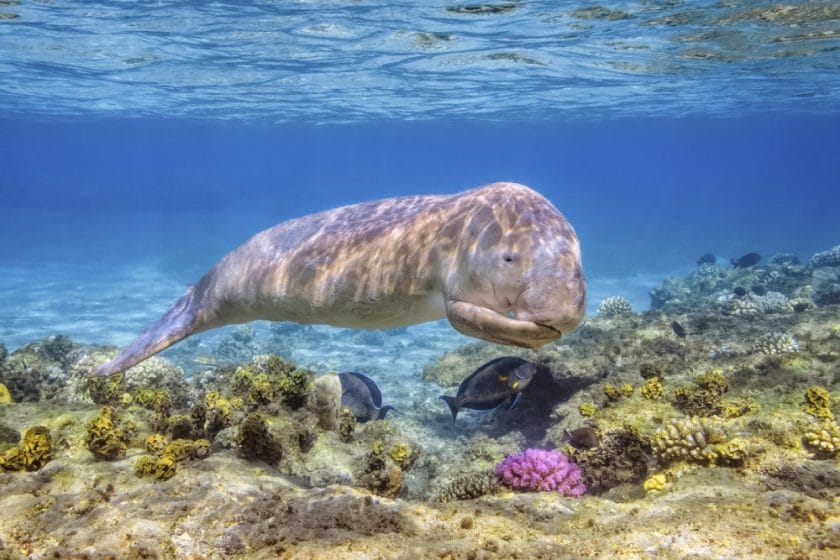 Credit: andBeyond
Take a day trip to Pansy sandbar, and you'll find it sprinkled with eye-catching sea-urchin shells, while divers and snorkelers can see whales, sharks, turtles, and rays.
Over 2000 species of fish have been recorded, and the surrounding waters are also home to the highly threatened marine mammal, the dugong. Though sightings are rare, this is the best place to spot them during your holiday in Bazaruto.
Travel Tips
A handful of world-class luxury resorts are the only options for staying on the islands. These lodges are some of the best in East Africa for understated, intimate, exclusive escapes.
Guests can choose a short, spectacular flight from Vilanculos or an equally beautiful transfer by boat. The sea can get choppy if the wind picks up, so flights are preferable if you're prone to seasickness.
From November to March, the hotter summer months are best for spotting whale sharks, but with the greatest risk of rain and, occasionally, severe storms.
Humpback whales are common during the dry, warm winter, but you'll find extraordinary life beneath the waves whenever you visit.