Inhambane and Tofo
The sleepy town of Inhambane was once a key trading center in southern Mozambique, but the days since Portuguese galleons plied these shores for ivory and slaves are long gone.
Inhambane is best known for its handful of good restaurants, Art Deco cinema, and a 19th-century Catholic church. Most visitors stop only briefly in Inhambane on holiday, however, on their way to the popular beach resort of Tofo to the east.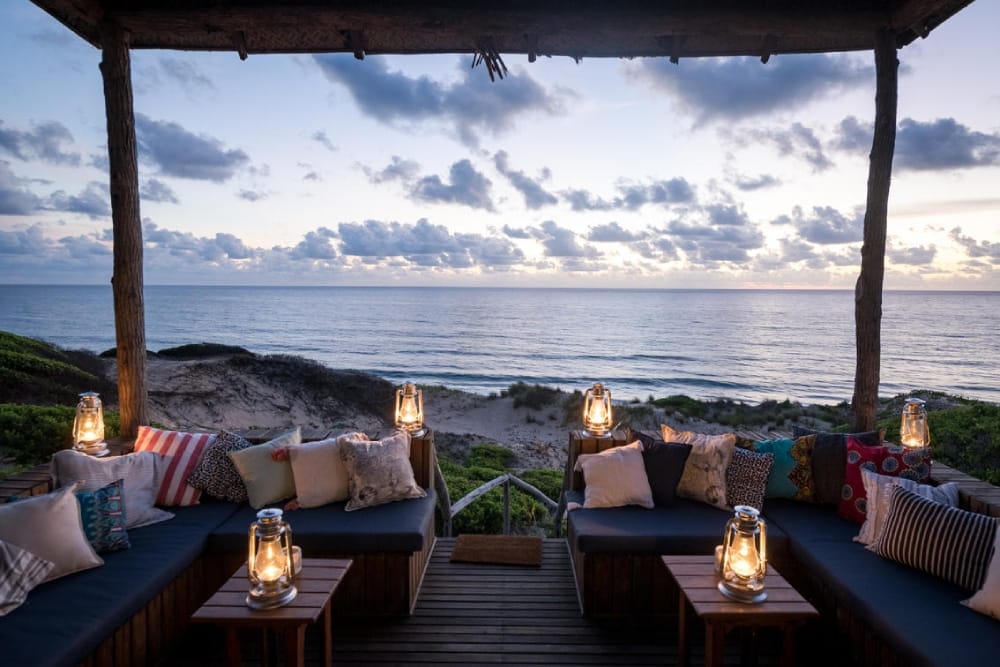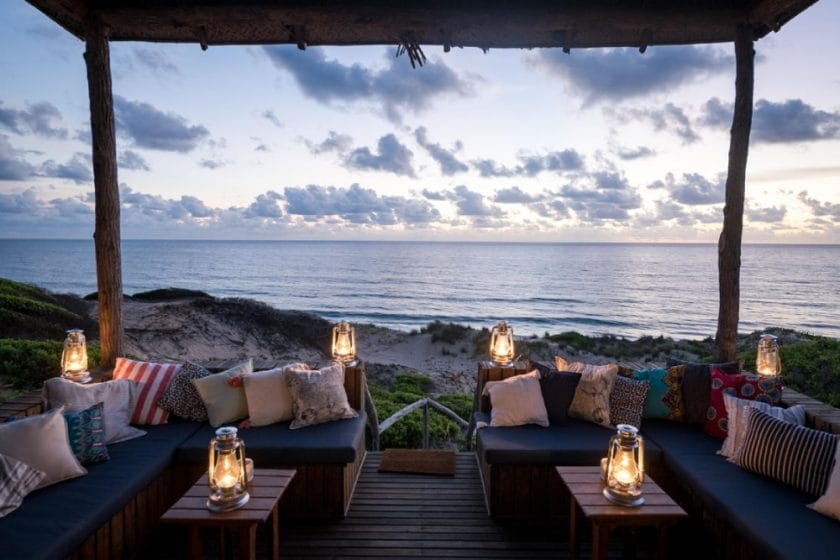 Credit: Sava Dunes
Tofo Beach, and the adjacent cluster of cottages at Tofinho, attract a steady stream of sun and sea devotees.
This chilled dive and surf hotspot is a firm favorite with backpackers, but there are also some stunning upmarket guesthouses and lodges spread up and down along the coast.
Highlights
Tofo's beaches and nearby resorts are some of the most popular on a Mozambique holiday. There's plenty of space on a Tofo and Inhambane holiday, so it rarely feels crowded, although Christmas and Easter can get packed.
Inhambane and Tofo have chilled bars, beach restaurants, and excellent seafood, especially fresh prawns.
For surfers, the Indian Ocean swell throws up a couple of solid point breaks, one off the main beach and one around the corner in Tofinho.
The main attraction, however, is the diving and the off-shore snorkeling trips, where you'll swim with giant whale sharks and manta rays.
Tofo is considered one of the best places in the world to see these giants – especially the mantas, which can have wingspans over seven meters wide!
Travel Tips
Diving with manta rays is possible all year, but as the reef they frequent is around 24m (79ft) deep, you'll need an advanced dive qualification to see them.
Whale sharks are most common from November to April. To see these creatures, boat-based snorkeling trips are best.
There's a bustling little market off the main beach, selling fresh fish, groceries, and drinks. There's also an excellent selection of local crafts, paintings, and souvenirs, though you'll find the prices in Inhambane slightly cheaper.
There is no bank in Tofo, and no way to draw cash, so bring enough with you as few places accept cards.