Mozambique in September
September in Mozambique sees steadily warming days and nights. The northern coastline, always slightly hotter, consistently averages over 30°C/86°F.
The south and interior are generally cooler, but there's far more daily variation, and the highs and lows are more extreme. Hot days can reach well over 35°C/95°F inland, while the nights cool rapidly, averaging around 16°C/61°F.
September is typically still dry across Mozambique, but along the southern coast, the clouds start building, and there may be the occasional brief spring storm.
As the month continues, you can expect more partly-cloudy beach days in the south of Mozambique and a freshening breeze – it's the windiest month in Maputo.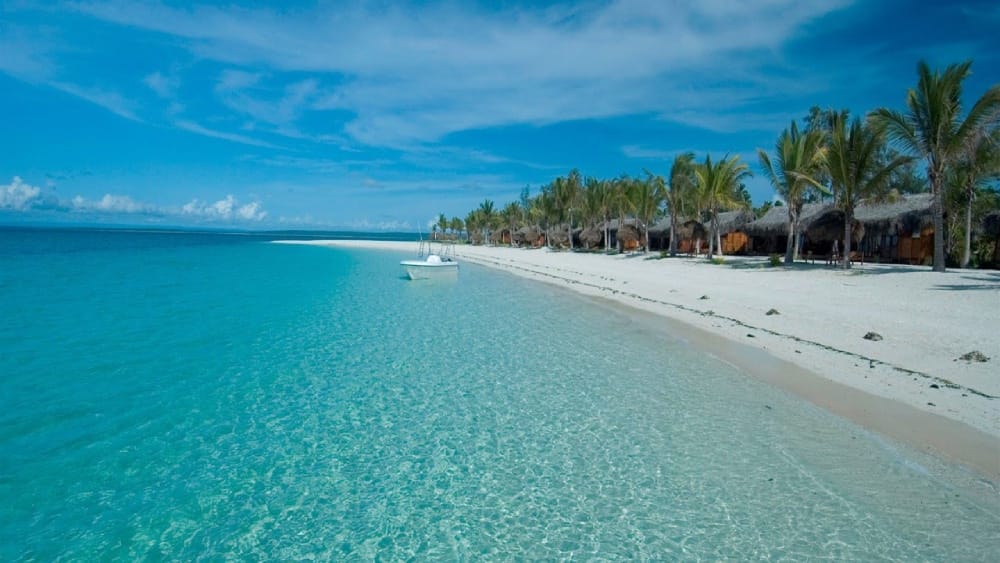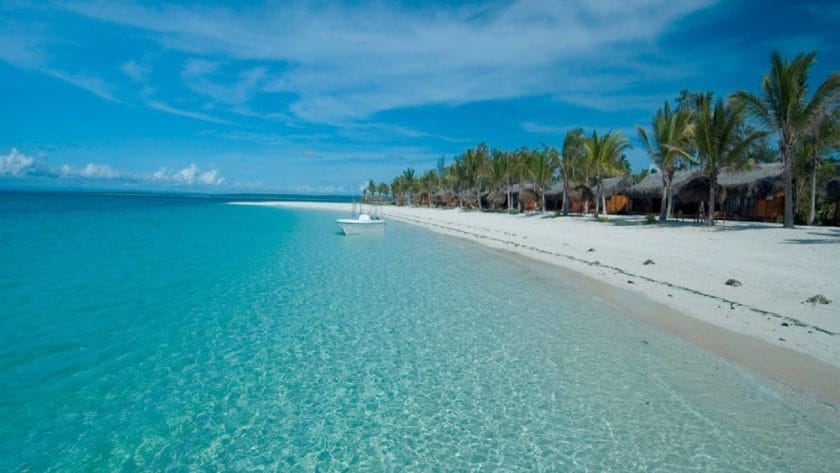 Pemba and the Quirimbas are picture-perfect in September. You'll have hot, sunny days with bright blue skies and fluffy clouds. In Vilanculos, Bazaruto, and Tofo, the norm is slightly less blue and a bit more cloud, while Maputo and Ponta do Ouro will get a few completely overcast days.
That said, the southern coast of Mozambique is hardly to be avoided in September. It's still great beach weather, and the diving and snorkeling conditions are usually excellent.
This is also a good time for a safari in Gorongosa National Park. Just be aware that temperatures will be climbing – September to November are the hottest months in the park.
Travel Tips
September is another great month for seeing humpback whales in Mozambique. Whale spotting boat tours can be arranged from most major coastal resorts. Divers all along the coast will almost certainly hear their enigmatic calls, and off Bazaruto, Tofo, and Ponta do Ouro, you may even catch a glimpse of them underwater.
Although rain is very unlikely in September – and then only in the south – it's generally cloudier and windier than July and August, and there may be the odd spring squall. Diving conditions are generally excellent, but visibility may drop on more windy days.