Mozambique in April
April is usually a lovely month in Mozambique, as the summer rains slowly clear, starting in the south. Day and night-time averages gradually fall, dipping below 30°C/86°F and 20°C/68°F in the south for the first time since October.
The north of Mozambique is warmer and may yet receive heavy rain – it's still the tail end of the cyclone season, and recent years have seen late storms. However, you should see more sun than rain if you stick to the coastal regions in the south of Mozambique.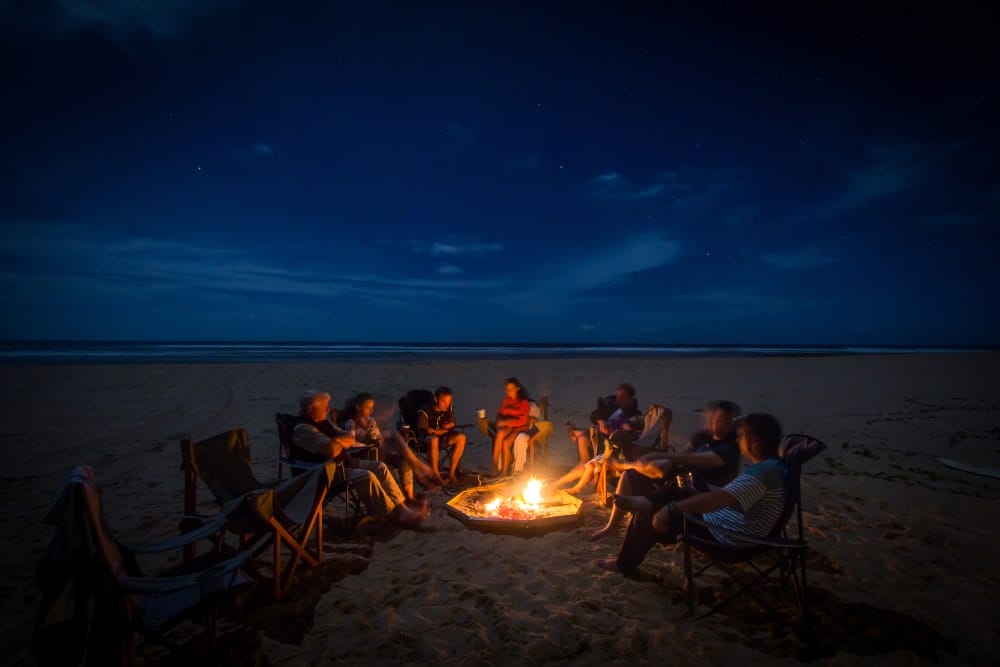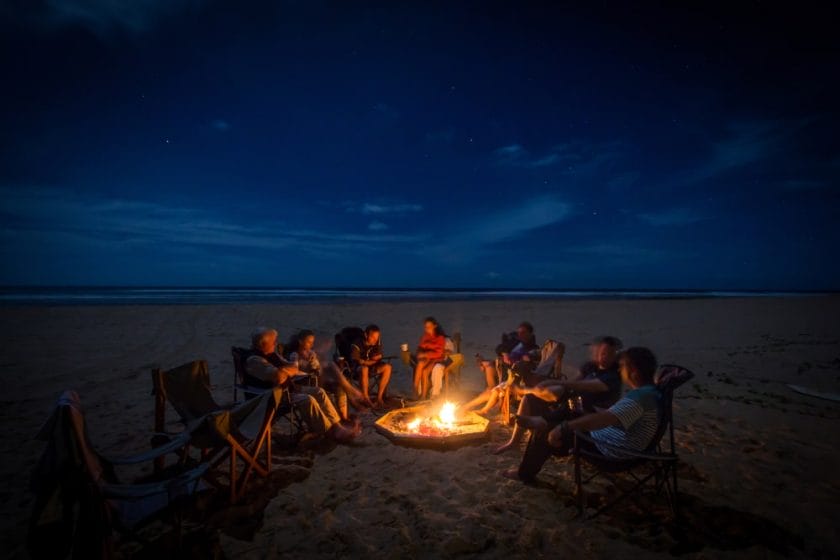 Credit: Anvil Bay Lodge
Early April can be busy in the south when the South African schools are on Easter break. Ponta do Ouro, Tofo Beach, and Vilanculos will all be at their fullest, and securing bookings can be tricky.
That said, there's still plenty of room in these sprawling beach towns and even more options around them.
You'll find a bustle of activity at a few central campsites and bars and plenty of peace and quiet on the fringes. The north of Mozambique is still much wetter in April and anywhere north of Beira is at greater risk of late-season cyclones.
By the middle of the month, the central highlands are usually drying, and Gorongosa National Park reopens.
Travel Tips
As April unfolds and the Easter holidays end, there'll be fewer and fewer people on a Mozambique holiday. You won't get endless sunny days, but it's wonderfully peaceful to be on any of Mozambique's southern beaches. April is also the tail end of the whale shark season, and it's an excellent time to snorkel with them, especially in Ponta do Ouro and Tofo. Mozambique's inland safaris also get going in April when Gorongosa National Park reopens. The park closes in December, at the start of the rains, and usually opens mid-month once the summer floods have subsided.
It can be hard to secure bookings in Mozambique at the beginning of the month, especially in Ponta do Ouro. In the north of Mozambique, there's still a high chance of storms; even in the south, you may get unlucky with late rain and overcast weather.