Bazaruto Archipelago tours & holiday packages
Fringed by inviting palm-lined white sands and hemmed in by some of the region's finest coral reefs, the Bazaruto Archipelago is the ideal beach destination for active travellers
Gazetted in 1971, Bazaruto National Park comprises a quintet of small sandy Indian Ocean islands lying about 20 kilometres offshore of the Mozambican mainland between Vilankulo and Inhassoro.
The park's main attraction is its extensive coral reefs, which lie in crystal-clear water warmed by the Mozambique Current. In addition to the array of dazzling and oddly shaped fish that inhabit the coral gardens, marine turtles, humpback whales and three species of dolphin are frequent visitors. The islands are also renowned for their challenging game fishing, with marlin, barracuda and various sailfish among the more alluring targets for anglers.
Popular Bazaruto Archipelago safaris
These popular itineraries can be customised to match your budget and travel dates
More on Bazaruto Archipelago holidays
Fringed by a succession of white palm-lined beaches, the islands of the Bazaruto Archipelago are also great for more conventional beach holidays. For wildlife enthusiasts, freshwater lakes on the two largest islands, Bazaruto and Benguerra, support relict breeding populations of crocodiles. Turtles, including the rare loggerhead, breed on the beaches. Terrestrial mammals include the Suni antelope, red duiker, bushbuck and samango monkey. The shallow ocean around Bazaruto also supports what is probably eastern Africa's last viable population of dugong, an endangered marine herbivore related to the manatee of the Atlantic Ocean. Whale sharks occur here too.
The archipelago has much to offer birdwatchers. Roughly 150 species have been recorded, including several that are rare or localised elsewhere in southern Africa, such as crab, sand and Mongolian plovers; olive and blue-cheeked bee-eaters; and a variety of petrels, gulls and waders. Lesser flamingos are sometimes seen on the lakes.
In medieval times, the archipelago supported East Africa's most southerly Islamic trading outposts, few traces of which remain. Later, under Portuguese rule, it became an important centre of pearl production. During the 15-year-long civil war that ended in 1992, Bazaruto Archipelago was one of the few parts of Mozambique that remained safe to visit, leading to its development as an upmarket tourist destination that functioned in near isolation from the rest of the country.
Today, all the lodges on the archipelago still slot comfortably into the upmarket or exclusive price bracket, attracting a fly-in clientele comprising mainly visitors on a multi-country itinerary who barely set foot on the Mozambican mainland.
Bazaruto Archipelago Map
Bazaruto Archipelago's location on Google Maps

Frequently Asked Questions about Bazaruto Archipelago
What vaccinations should I get?
This is all dependant on the countries that you will be visitng and due to the status of certain vaccinations changing at times, please consult our experts before getting vaccines. go there.
Is it okay to drink the water?
In some parts of Southern Africa it is safe to drink the tap water, however it is highly recommended to stick to bottled water (mostly supplied) during your trip as even drinkable African water is completely different in taste and… go there.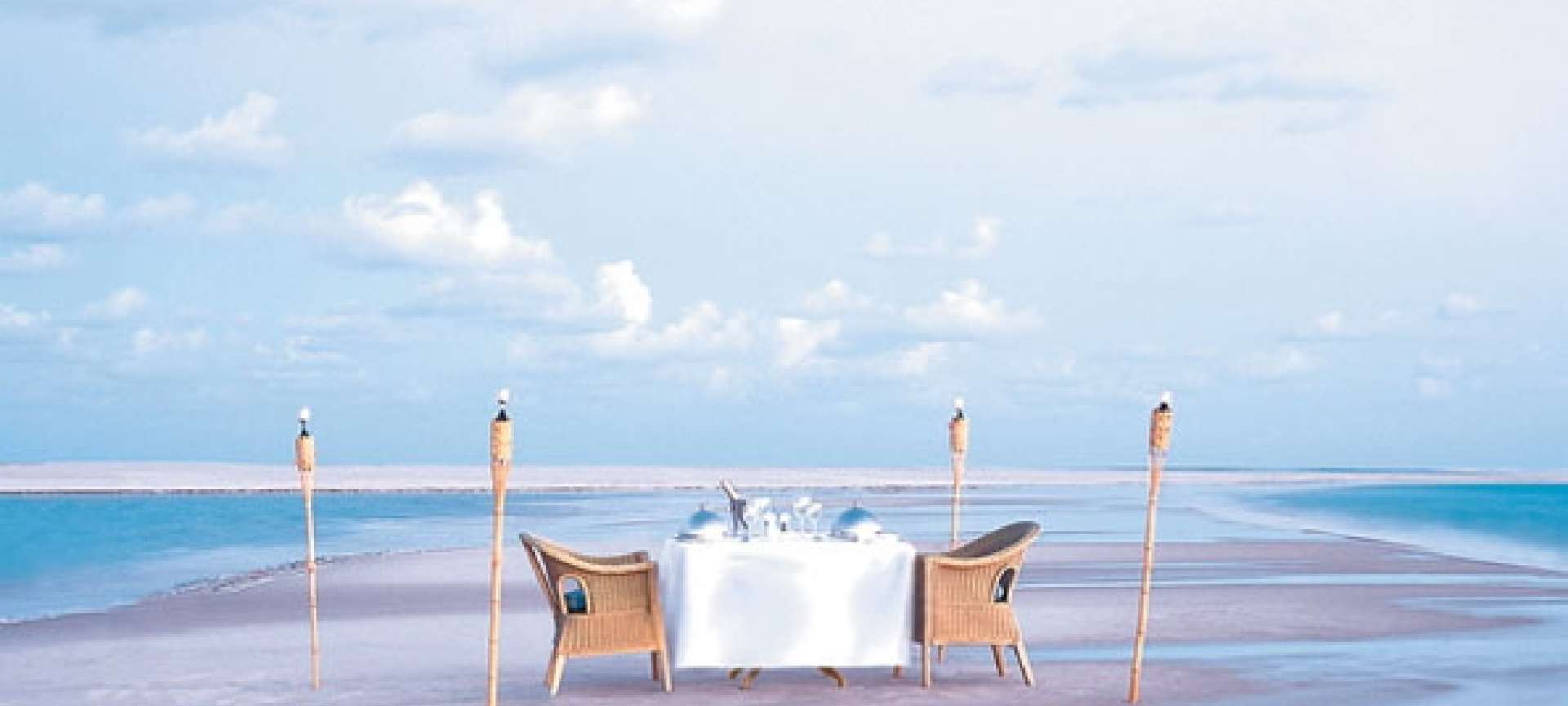 Reviews on our Bazaruto Archipelago safaris
This was my first safari. I didn't expect to be so pampered. Everything was first class. We had everything provided for us before even asking. We had a dedicated team at our service. Megan was on call whenever we needed something and she…
Saada
from Nigeria
Tanya was an absolute delight to deal with. From the first phone call she was extremely polite, professional and very eager to facilitate my requests regarding our safari. Our 3 nights at the V & A Hotel were fabulous and Motswari Game…
Debbie
from Australia
Perfectly tailor-made tours that take all your wishes and requests into consideration. All my expectations were beyond fulfilled.
Henrik Wetterstrand
from Sweden
Living afar and trusting in an organisation with whom you have no previous knowledge can lead to feeling of mistrust and wondering whether what we have paid for actually exists. A little more proactive communication would have eased those…
Tony Russell
I just wanted to thank Discover Africa and Karl Svendsen - the safari was great - we saw many more animals than expected including cheetah, leopard, many lions and even a three-day old elephant calf. Additionally, we had our own hippo…
Margaret Dean
Planning the trip was managed extremely well especially since travel was at a busy time of year and not much notice was given. All communication was by email, and was responded to promptly and efficiently. Different options were provided…
Suzanne McKeen