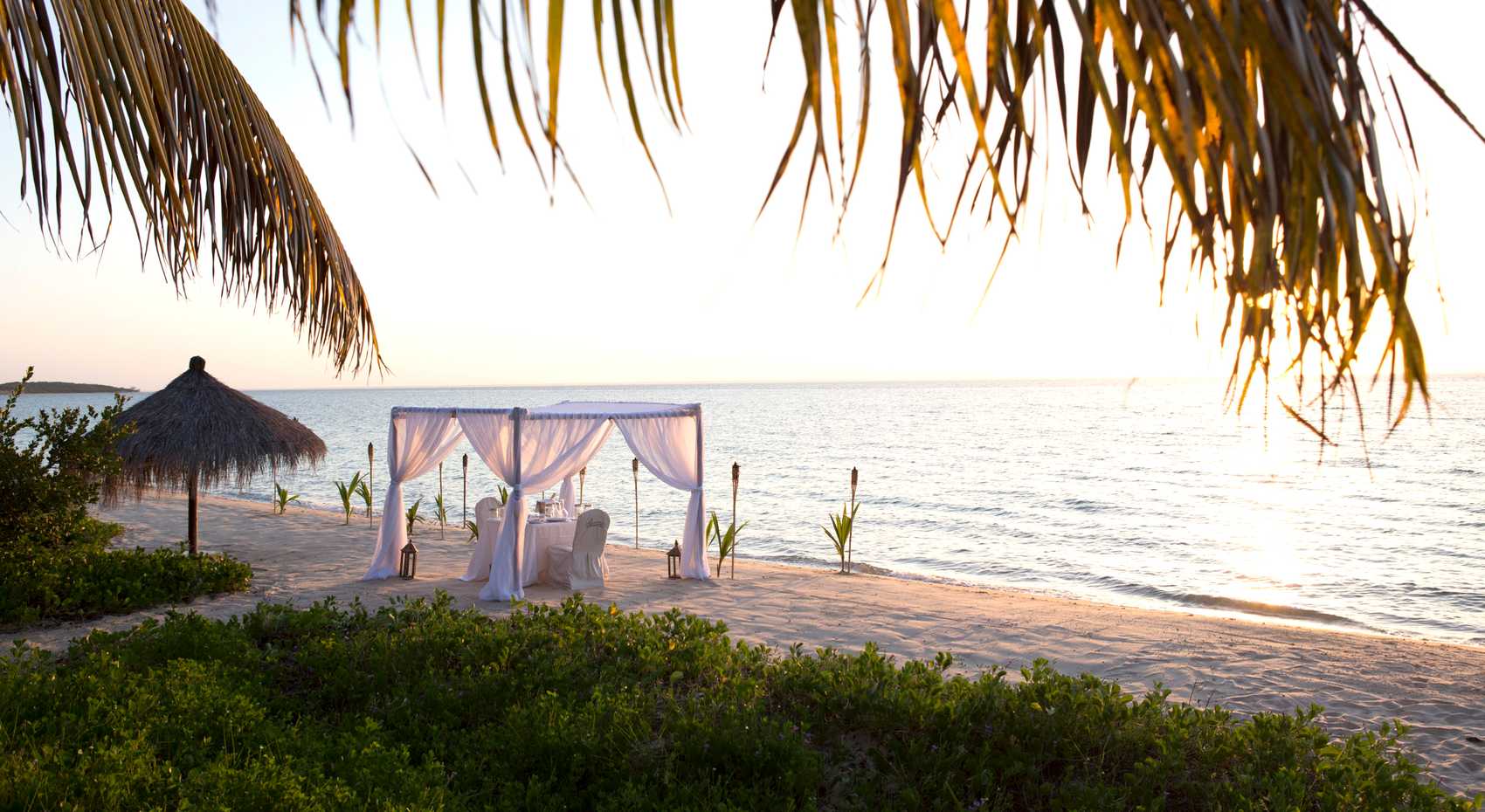 View Photos
Get to Know Bazaruto Archipelago
Fringed by inviting palm-lined white sands and hemmed in by some of the region's finest coral reefs, the Bazaruto Archipelago is the ideal beach destination for active travellers
Gazetted in 1971, Bazaruto National Park comprises a quintet of small sandy Indian Ocean islands lying about 20 kilometres offshore of the Mozambican mainland between Vilankulo and Inhassoro.
The park's main attraction is its extensive coral reefs, which lie in crystal-clear water warmed by the Mozambique Current. In addition to the array of dazzling and oddly shaped fish that inhabit the coral gardens, marine turtles, humpback whales and three species of dolphin are frequent visitors. The islands are also renowned for their challenging game fishing, with marlin, barracuda and various sailfish among the more alluring targets for anglers.
Bazaruto Archipelago Video
Travel with Peace of Mind
Plan your safari with confidence. Refundable deposits and flexible rebooking terms standard on your African safari.
Refundable
Rebookable
Flexible
Authentic
---
Why travel with us?
Recent reviews from travellers who planned and booked their Africa trips with Discover Africa Safaris
FAQs about Bazaruto Archipelago
The best and only time to experience the thriving Gorongosa National Park is during the dry season - which runs from April to November.
However, during the rainy season of December to March, the roads are closed due to flooding. Hence the park is inaccessible. The best time for bird watching is usually December to April.
The best time to visit Bazaruto Island is during the dry season months of May to November. Mozambique is blessed with warm temperatures all year round, making it an excellent destination for water sport enthusiasts.
Show More FAQs
---
© Copyright Discover Africa Group