Family Holiday in Mozambique
Mozambique has long been a family holiday favorite among South Africans. Over Christmas and Easter, in particular, the vast southern beaches are a playground for kids.
There's plenty of space for children to run around and explore, plus laid-back, family-friendly resorts that offer kids' clubs, child discounts, and daycare.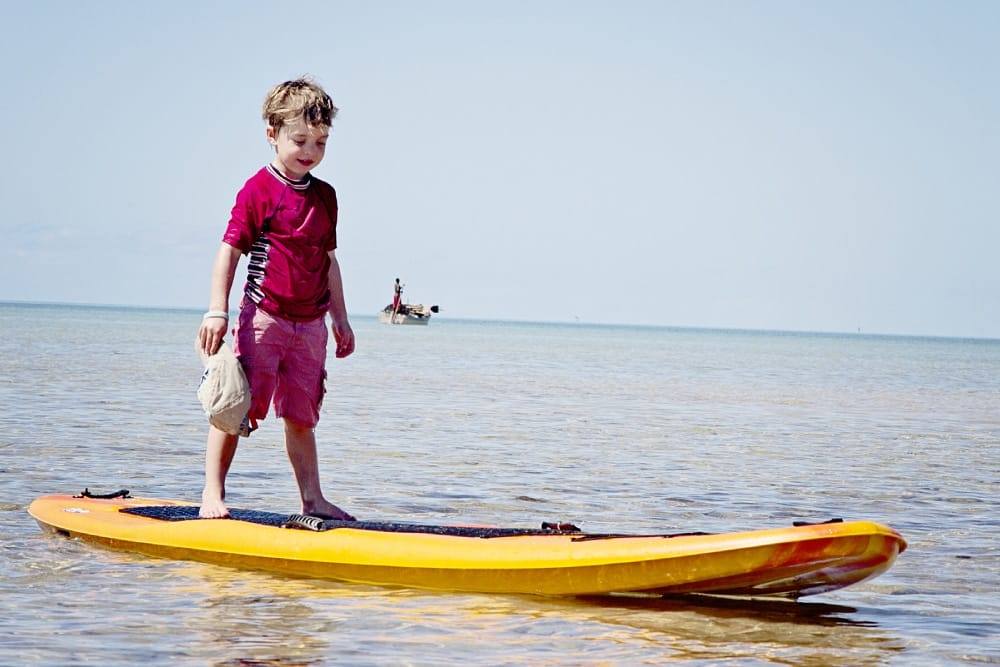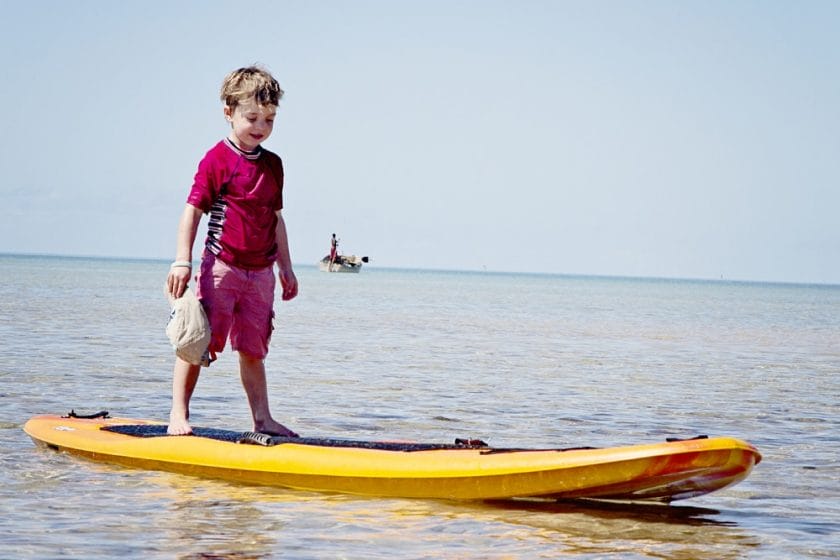 Credit: Santorini Mozambique
You'll need an adventurous spirit for a family safari in Mozambique, especially if you have very young children. Road transfers can be long and bumpy, and there's a high malaria incidence throughout Mozambique.
While traveling to Mozambique with very young kids is not impossible, it might be better to wait until they're a little older. There's more effective anti-malarial medication for older kids and teens.
Once they reach ten years old, they can take introductory scuba diving courses and access the marvels beneath the sea.
Best places to visit in Mozambique
The best regions for a family holiday in Mozambique are in and around Ponta do Ouro, Tofo Beach, and Vilanculos. Of the three, Vilanculos is the most accessible, with its international airport and regular flights from Johannesburg and Maputo.
Family activities from Vilanculos include speedboat trips, dhow rides, shallow dive sites, and safe swimming. A snorkeling trip and picnic to one of Bazaruto's sheltered beaches is an unforgettable experience for kids of all ages.
Further south of Mozambique, the Tofo Beach region is somewhat trickier to reach. The tiny Inhambane Airport services it, but flights are less frequent and only connect internationally through Maputo and Vilanculos.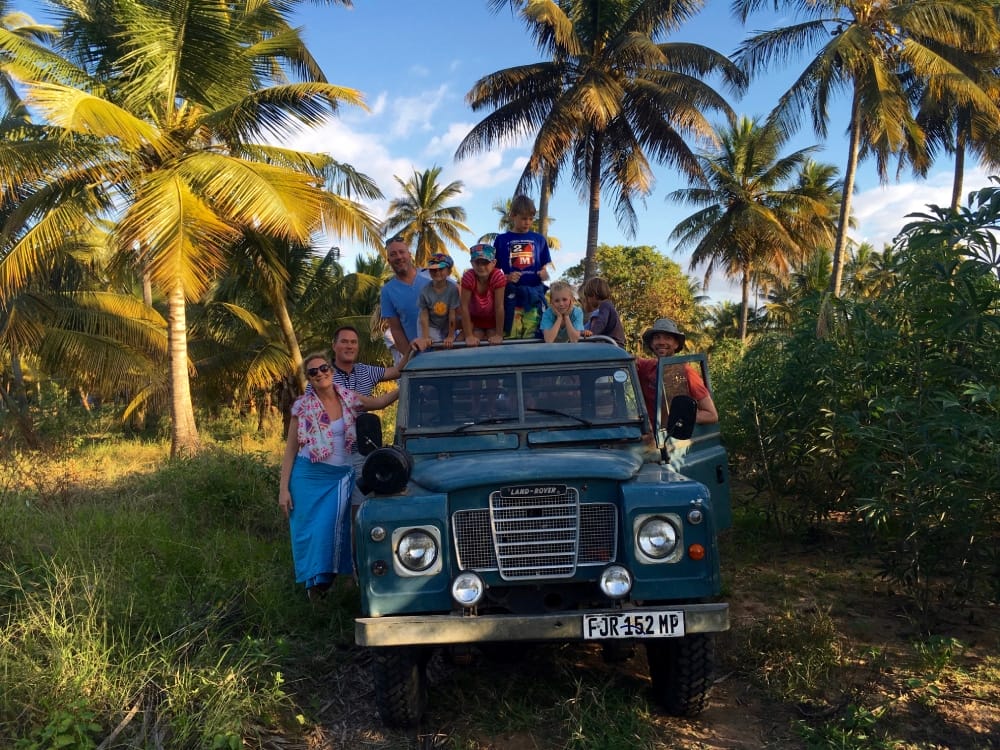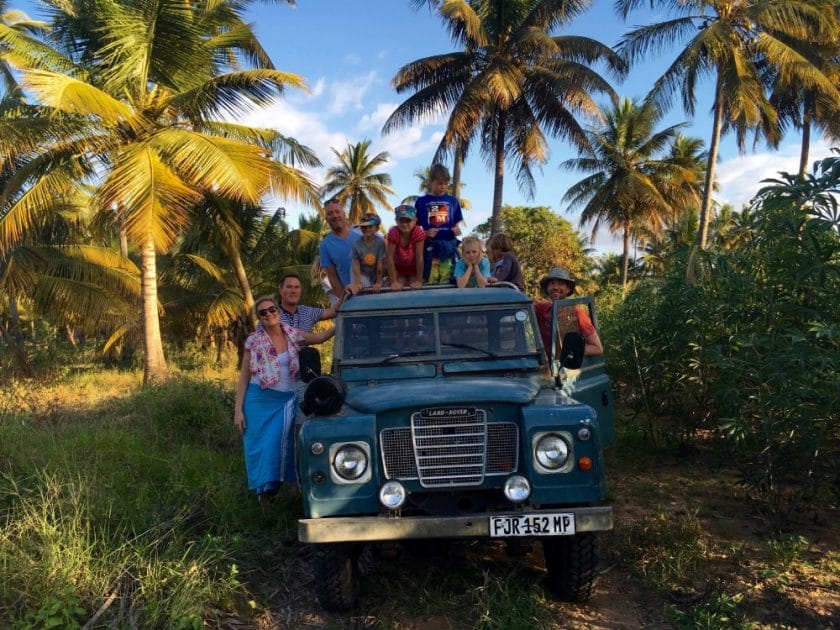 Credit: Travessia Lodge
Driving in takes about seven or eight hours from Maputo, which may be a trial with traffic and poor roads. Once there, however, it's a great place for families. There are some excellent, affordable self-catering cottages and the chance to snorkel with whale sharks.
Just be aware that the waves here can be bigger than in Vilanculos, and ocean swimming is more suited to teens than young kids.
In the far south of Mozambique lies Ponta do Ouro, undoubtedly Mozambique's most popular family holiday town. A newly sealed road has now made Ponta much more accessible and what was once a hot and dusty 4×4-only journey is now an easy hour-and-a-half drive from Maputo.
Ponta is safe, easygoing, and loads of fun for kids. There are introductory diving courses for the older ones, plus swimming, snorkeling, and a stunning, wide beach.
Highlights
Exploring the ocean as a family is one of Mozambique's major highlights. This beautiful, warm coastline offers incredible marine life. Kids as young as ten can already learn to dive; after a four-day course, ten and 11-year-olds can be certified to 12 meters.
You'll need to check that the area you're visiting has suitable shallow reefs, but 12 meters is more than enough to discover the enthralling world underwater.
You'll find turtles, dolphins, and thousands of reef fish, and with knowledgeable instructors and so much to learn, it's an education for the whole family.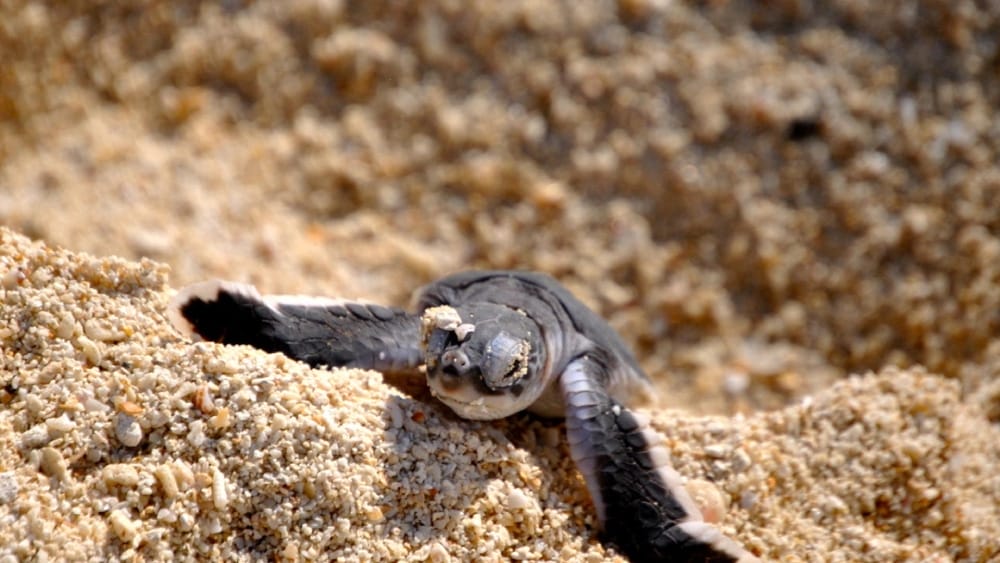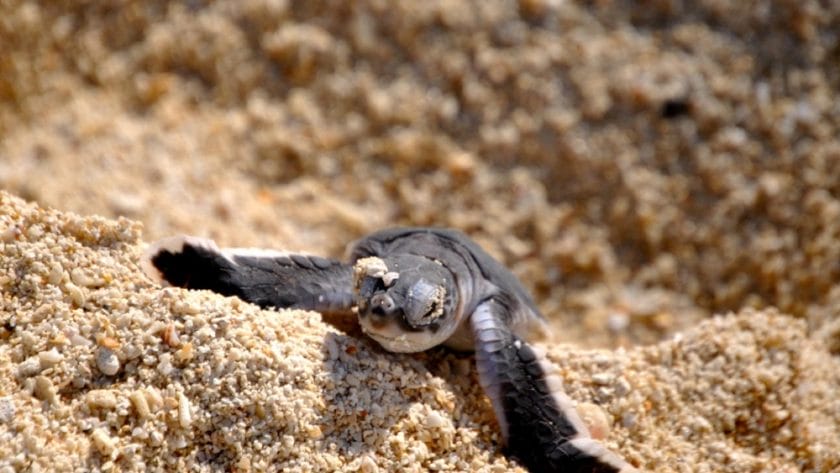 Above the waves, it's all about dhow rides and speedboats and learning to fish from the beach in Mozambique.
Mozambique's highlights are sea and beach orientated, including the culinary delights – this coast is famous for its fish! But if your kids don't like seafood, there's no reason to worry.
You'll find plenty of kid-friendly restaurants in Mozambique and no shortage of classic favorites such as pizza, burgers, and chips.
Travel Tips
If you're traveling through South Africa to Mozambique, you'll need an unabridged birth certificate for each child younger than 18. It needs to show the full name of the child, as on their passport, and the full names of both parents.
If one or other parent is traveling alone, then you'll need written consent from the absent parent. It's all a bit of a hassle, but it's aimed at curbing child trafficking – a worthy concern that the authorities take seriously.
Another concern is the risk of malaria – be sure to consult a doctor before you travel. June to September are the months with the lowest risk, but at any time of the year, it's worth taking your own mosquito nets and packing a roll of duct tape to repair any holes.