It's good to know that Botswana's Wildlife Reserves and National Parks are not fenced, so it's possible that wandering wildlife and domestic animals will wander onto the main roads and in and around towns.
Important Botswana travel advice is that public bathrooms on a Botswana safari are mostly basic and might lack items such as toilet paper and hand soap. If you're traveling through the country by road and exploring the parks on a self-drive basis, it's wise to pack bathroom essentials.
It's not permitted to leave your vehicle inside the parks unless you're at a designated stretch point or picnic spot. It's important to note that even those areas aren't protected from roaming wildlife, so you should remain vigilant when walking around campsites, stretch points, and ablution blocks.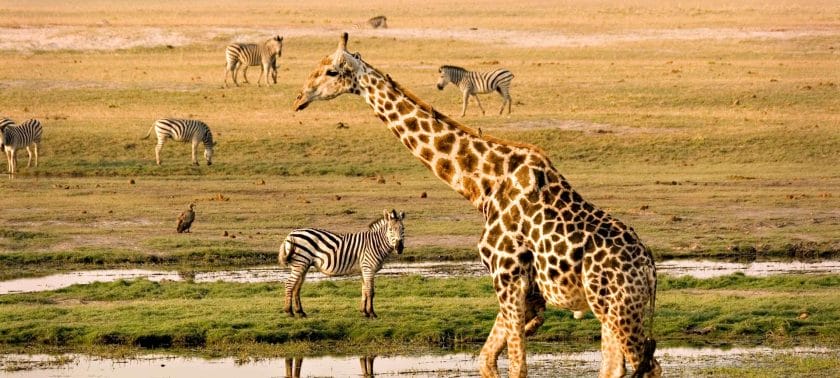 When entering a national park as an independent traveler (i.e., without a guide), some advice would be to have adequate cash to pay park fees. These include entrance fees per person and vehicle fees per day. In addition, you'll need a printed voucher indicating that accommodation/campsite has been booked in your name.
Part of the beauty of Botswana's wild areas is that they remain that way and have not been tampered with. Lodges and camps in Botswana are environmentally friendly and have a low impact on the surroundings. Some are so lightweight that they can pack up and close during seasonal floods in the Delta and reopen in April until October.
Campsites in the parks are remote and can be the best part of a day's drive away from a town. Packing camping essentials such as fuel, water, food, ice, and firewood must be considered before embarking on your journey.