Vilanculo
Gateway to the beautiful Bazaruto Archipelago
Custom Vilanculo
Describe your dream trip
We'll source the best value
Book when you're ready
With its pretty seafront location and well-equipped town centre, Vilanculo is both a popular destination in its own right and useful budget base for visiting the offshore Bazaruto National Park.
With its wide choice of accommodation and seafood restaurants, a well-equipped town centre and an increasingly important international airport, Vilanculo can probably lay claim to being the busiest urban tourist centre on the coast between Maputo and Beira. It is a pleasant place simply to hang out for a few days, enjoying the tropical sunshine and idyllic Indian Ocean beachfront setting. Vilanculo is also very much a working town, as evidenced by its busy central market and the fishing beach running to its east, which becomes a hive of activity when the fishing boats return in the early morning or late afternoon.
Popular Vilanculo safaris
These popular itineraries can be customised to match your budget and travel dates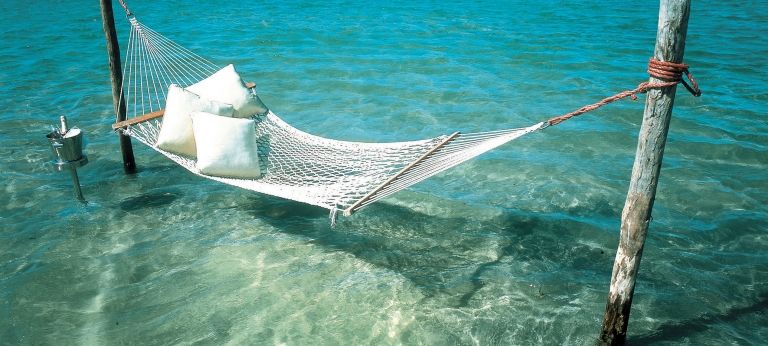 White sandy beaches and the warm waters of an Indian Ocean island make a perfect setting for the most romantic getaway of your life
$ 4,890
£ 3,746
R 86,734
€ 4,156
per person
6 days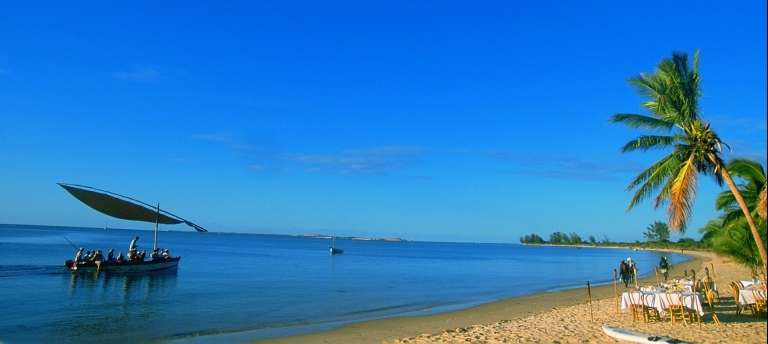 Experience the Okavango Delta and the tropical Indian Ocean island of Benguerra for the best of both the bush and the beach
$ 8,210
£ 6,289
R 145,621
€ 6,978
per person
10 days
Philip Briggs says
"Vilankulo is a hard place not to like. We enjoyed the seafood and the relaxed vibe – but a highlight of any visit is definitely Two-Mile Reef, one of the top few snorkelling sites I've explored anywhere in Africa"
More on Vilanculo holidays
The main local attraction of Vilanculo is its proximity to the archipelago protected in the offshore Bazaruto National Park. The reefs around Bazaruto offer some of the finest snorkelling and diving in Mozambique, but for those who cannot afford the costly lodges within the national park, a day trip to the islands is the next best thing.
Be warned, however, that many budget-conscious travellers are persuaded to join an excursion to Magaruque, the closest island to Vilanculo and thus the cheapest to visit. But it is emphatically worth paying extra for a day trip to Two-Mile Reef, which offers the best snorkelling and diving in the archipelago, and can be combined with a visit to the spectacular dunes on Bazaruto Island.
The beach attracts plenty of shorebirds, and the nearby mangroves are home to egrets, gulls, terns, plovers and other waders. Also very popular are horseback trips around Vilanculo and on the islands run by Mozambique Horse Safaris. Camel-back excursions are also offered on the beach at the northern end of town.
Vilanculo Map
Vilanculo's location on Google Maps

Frequently Asked Questions about Vilanculo
What vaccinations should I get?
This is all dependant on the countries that you will be visitng and due to the status of certain vaccinations changing at times, please consult our experts before getting vaccines. go there.
Is it okay to drink the water?
In some parts of Southern Africa it is safe to drink the tap water, however it is highly recommended to stick to bottled water (mostly supplied) during your trip as even drinkable African water is completely different in taste and… go there.