The UK will soon allow quarantine-free travel for almost all countries, including
South Africa, according to a report in The Sunday Telegraph. However, we know it can be difficult to know where you can go and where you can't, what's safe and what isn't right now.
The good news is that parts of the world are opening up; it may be a slow start, but more and more countries are allowing you to travel safely and Africa has finally made that list.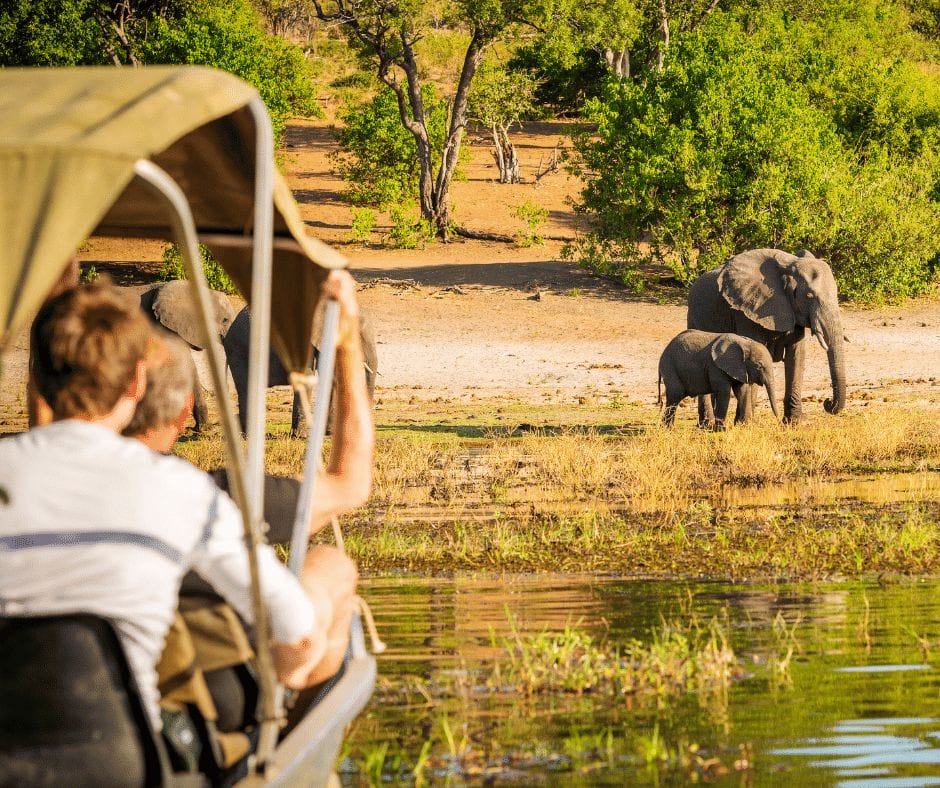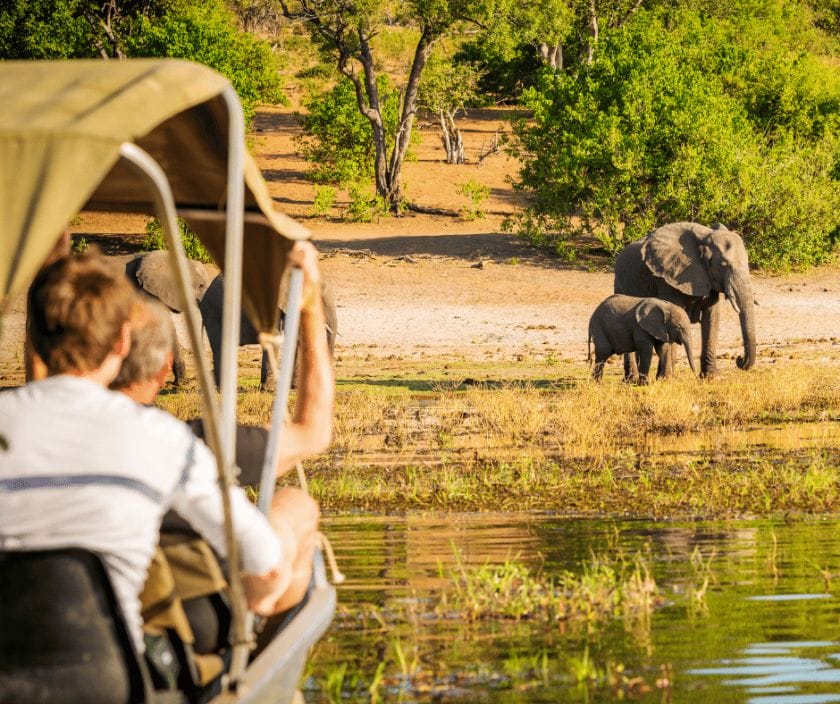 Boat rides on a Botswana Safari
We've put together this helpful guide to show you where you can easily get away from the monotony of lockdown life. Below you will find 9 of the best places to visit in Africa now along with why you should visit them and popular tours offered in that country.
Where to travel in Africa in 2021/2022
Botswana
Because of a quick response to restrict borders and impose a nationwide lockdown, Botswana has been one of the African countries least hit by Covid 19. Many wonderful lodges in the Okavango Delta and the Kalahari Desert are remote and provide full-board accommodations.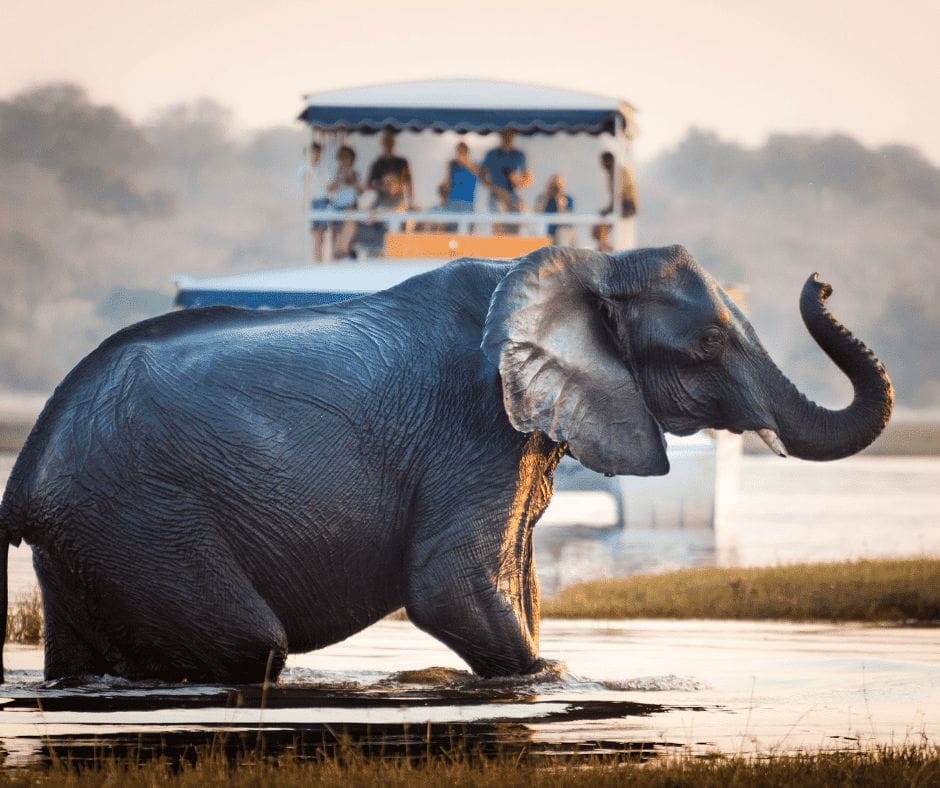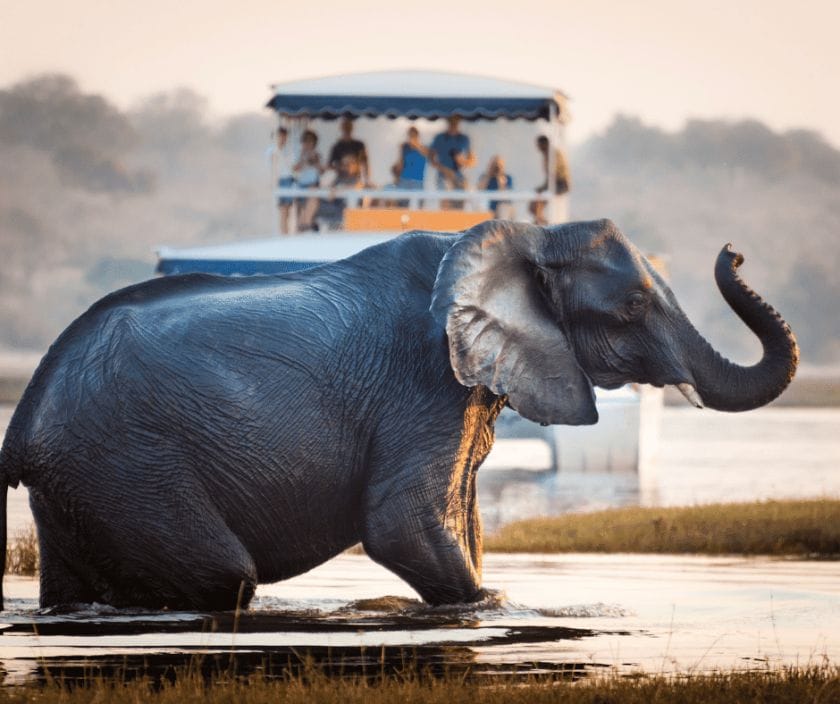 Elephant spotting on an Okavango Delta Safari
For the ultimate best of Africa safari, many visitors in Botswana head to the Okavango Delta, where seasonal flooding creates labyrinthine rivers that attract a wide variety of wildlife.
In the Delta, local people make use of mokoros to navigate through the channels in search of good fishing areas and to reach places where hunting is particularly plentiful. Quick and efficient, this mode of transport is certainly a bucket-list activity for all safari-goers. 
In fact, the Okavango Delta is also one of the best vantage points for spotting wildlife. It's also a more tranquil experience compared to the bumpy ride in a jeep: You'll have a cool breeze coming off the water instead of kicked up dust in your eyes, and you can rely on the onboard bathroom instead of scrambling to find a discrete spot in the bush.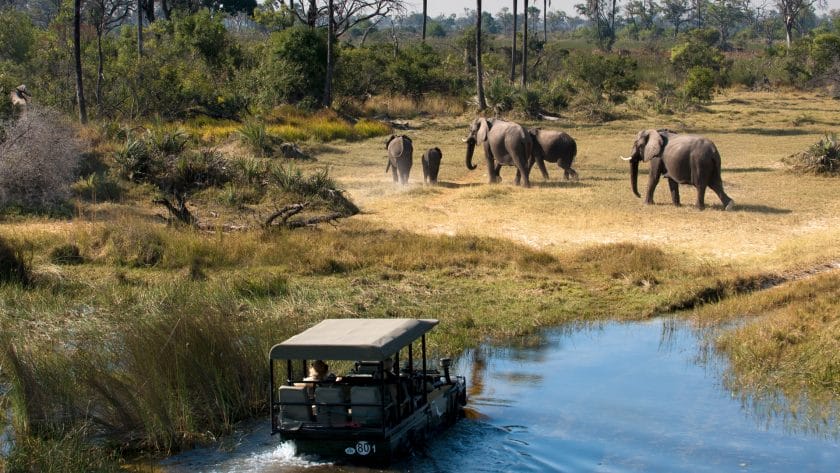 Adventurous game drive in a safari
Why Botswana is one of the best places to visit in Africa in 2021?
There are lots to view on game drives due to the abundance of wildlife and birds.

The large choice of adventurous activities makes this a fantastic family destination

Untouched landscapes make Botswana naturally beautiful and a drawcard for many photographers

Botswana also claims the continent's second-largest migrant corridor. Throngs of top predators gather to stalk massive herds of zebra, wildebeest, and buffalo.
Examples of Safari Tours Offered on a Botswana Safari
South Africa
Famous for its sun-soaked beaches and enormous game reserves, Africa's most developed and popular tourist destination also offers outstanding chances for wine tasting, hiking, museum-hopping and even whale watching in the coastal towns.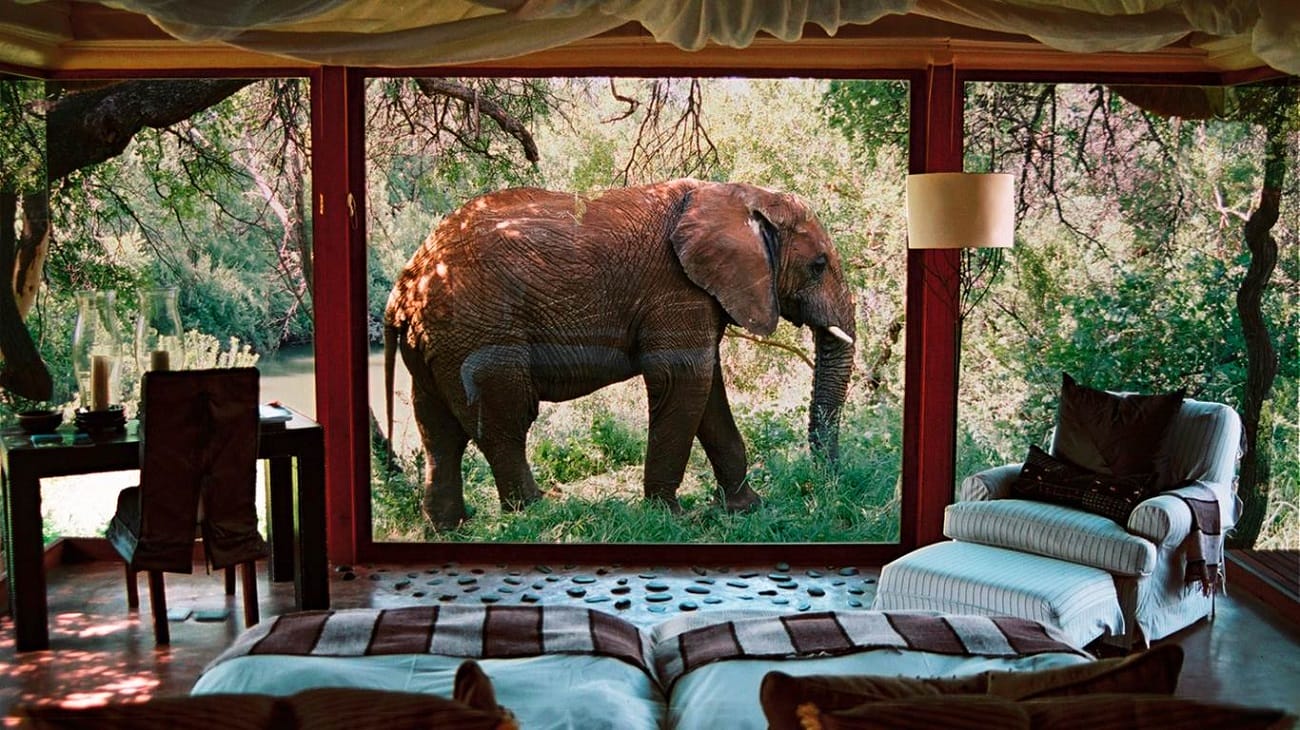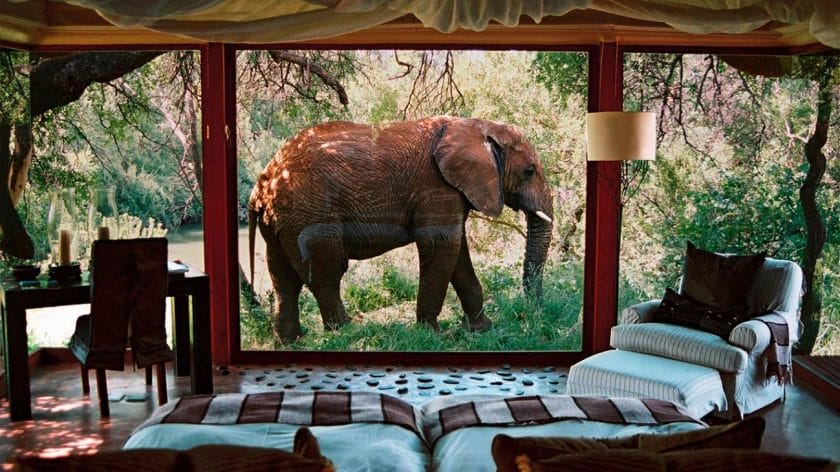 Elephant sightings on a South African Safari | Photo credits: theluxurytravelexpert.com
The Big Five – lion, leopard, buffalo, elephant, and rhino – live freely in South Africa's top safari destination, the huge Kruger National Park. The country has more endemic and near-endemic bird species than any other African country, while the Cape Floral Kingdom in the southwest includes roughly 5% of the world's plant species.
South Africa is still one of the best places to visit in Africa if you've always wanted to go on a safari and is most certainly one of the best places to visit now. There are numerous fantastic safari camps around the country, with the majority of the high-end sites being found in the Kruger National Park and the neighbouring Sabi Sands.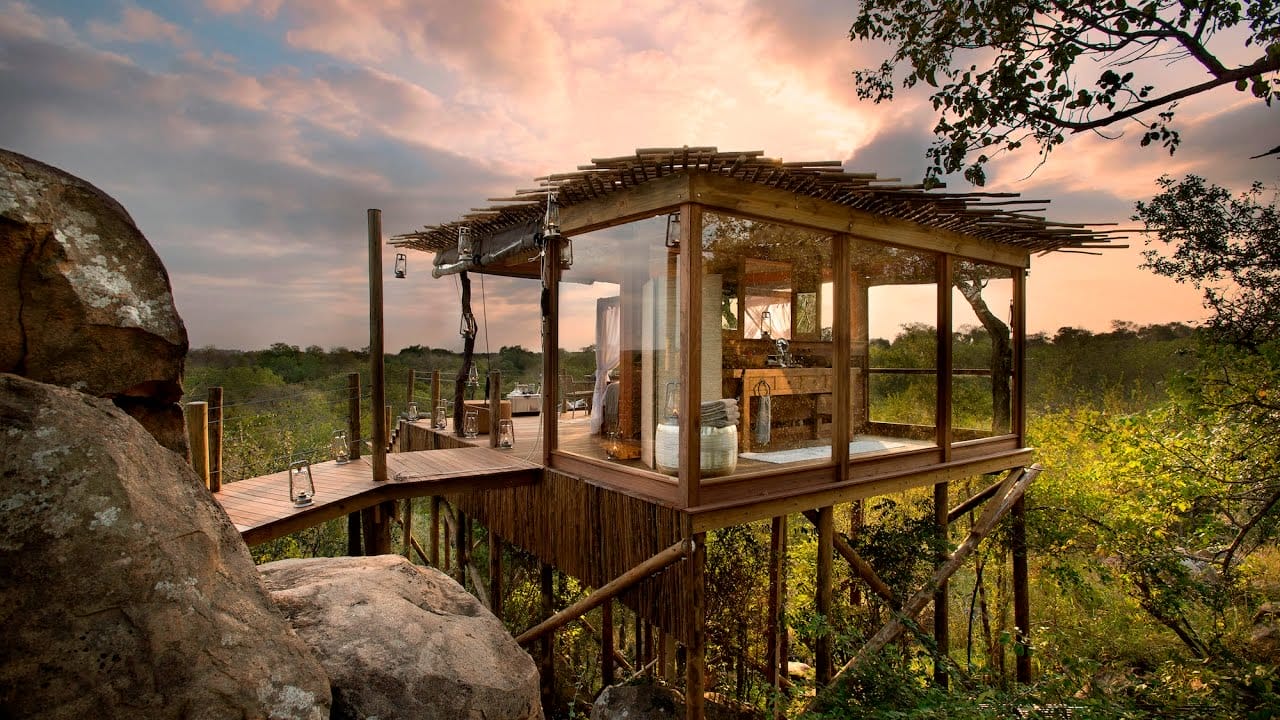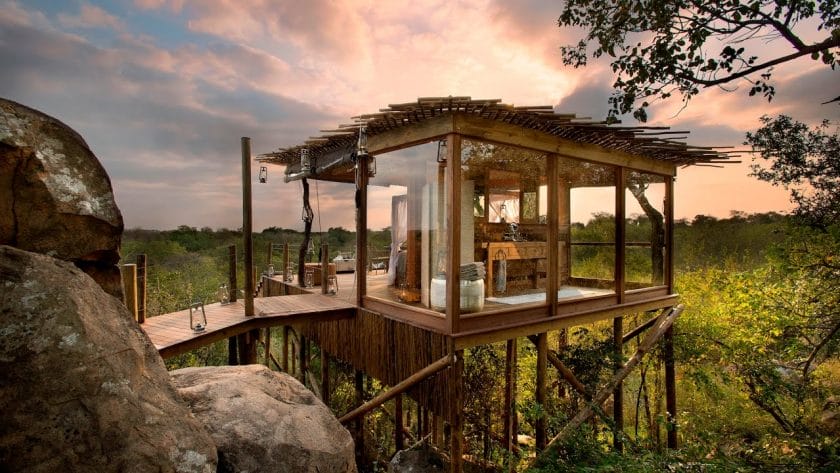 Luxury accommodation in South Africa | Photo credits: bigseventravel.com
Why South Africa 

is one of the best places to visit in Africa in 2021?
Fantastic birdwatching and a diverse flora kingdom

Endless choices of beautiful scenic hiking trails

Some of the greatest white sandy beaches around

Scrumptious selections of cuisine and wine tastings
Examples of Safari tours offered on a South Africa Safari:
Kenya
Kenya is without a doubt one of Africa's most well-known safari spots. The Masai Mara, a well-known attraction in the vast migration wheel, is a fantastic year-round attraction.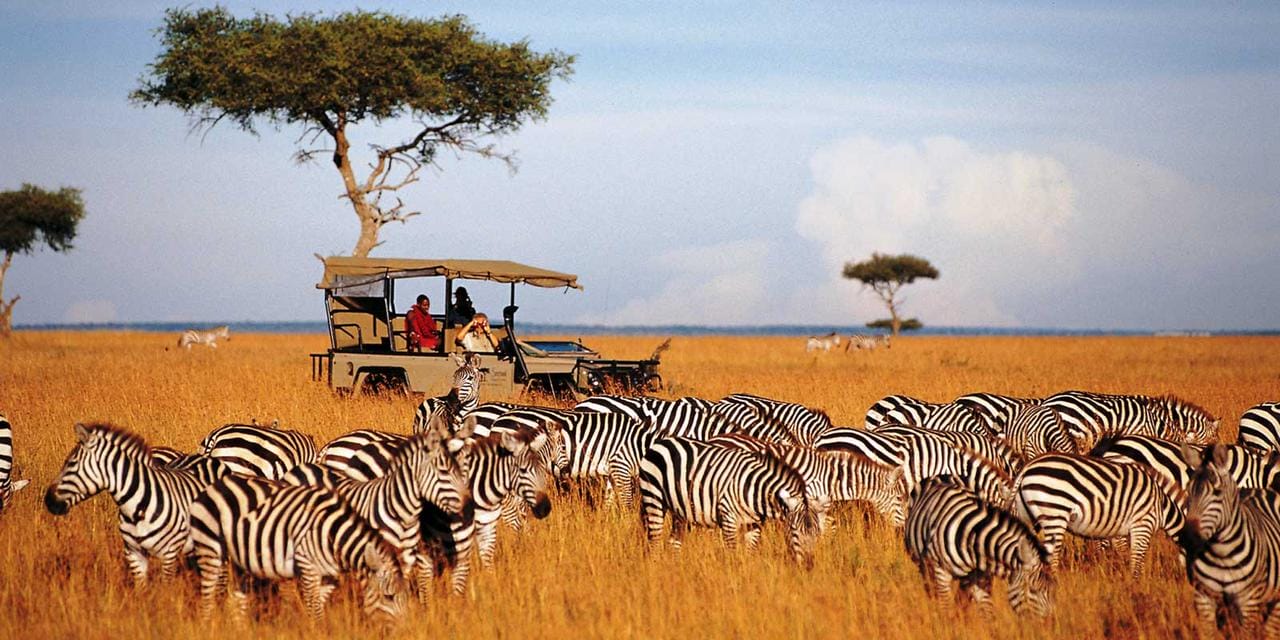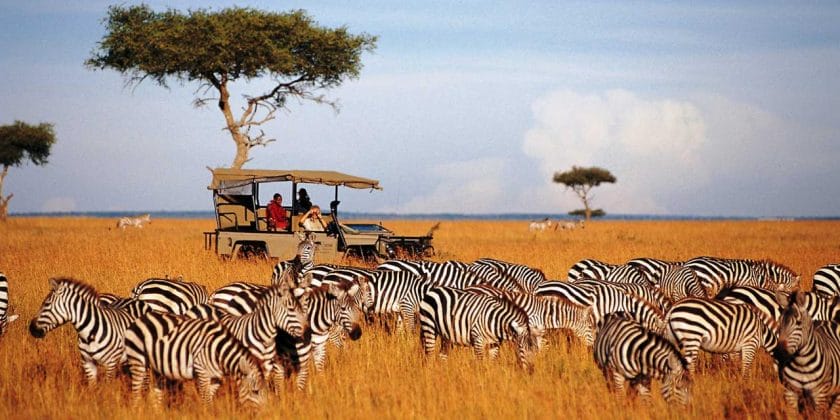 Zebra's spotted on a game drive in Kenya
Viewing Africa's magic from the skies on a hot-air balloon flight over the savannah would be a particular delight especially after such a long lockdown. One can easily see why this country is considered one of the best places to visit in Africa in 2021 or any year.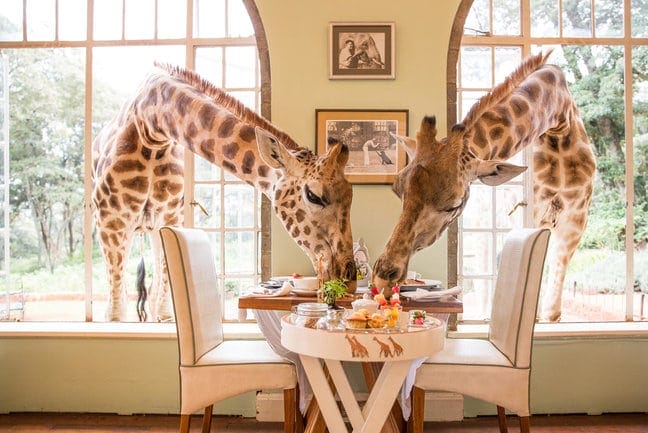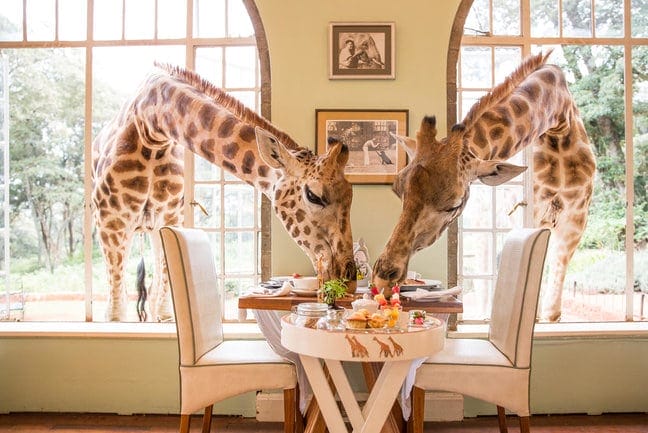 Giraffe Manor in Kenya
Why Kenya

 is one of the best places to visit in Africa in 2021?
Kenya is the home of the safari, the 'original safari' destination.

For over a hundred years Kenya has fascinated adventurers and romantics from all over the world.

The romanticism of gin and tonic, evenings over a campfire, and nights under canvas with the distant roar of a lion in the African night may still be found in Kenya.

This is the home of Out of Africa and both Teddy Roosevelt and Ernest Hemingway came here on safari.

An easy destination with short flights from the USA and UK, yet offering you that unique safari feel.
Examples of Safari tours offered in Kenya:
Tanzania 
A Tanzania Safari is spectacular, with snow-capped peaks, volcanic craters, and the Masai steppe of limitless grasslands. Every year, millions of wildebeest, zebra and Thompson's gazelle migrate over the grasslands, crossing rivers in spectacular fashion.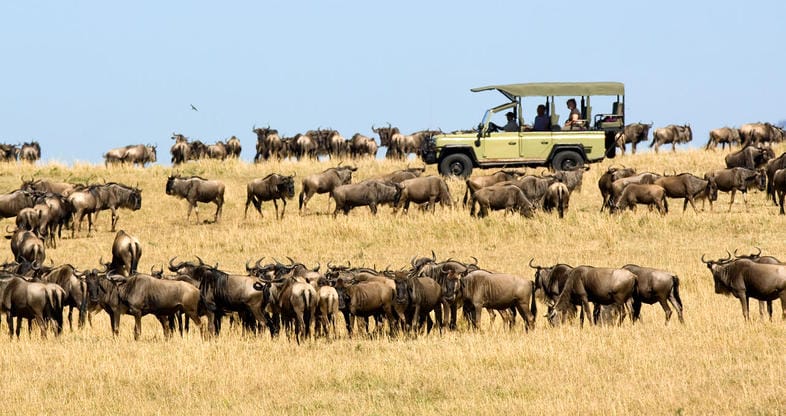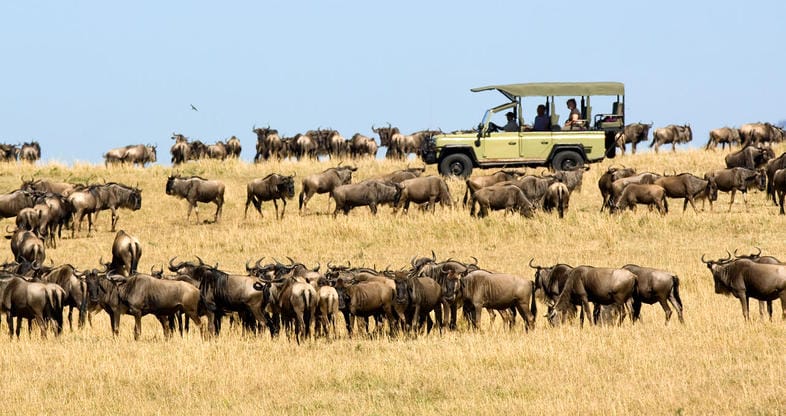 Wildebeest Migration in Tanzania
Few countries can boast Kilimanjaro, the Serengeti, and the Ngorongoro Crater all in one country.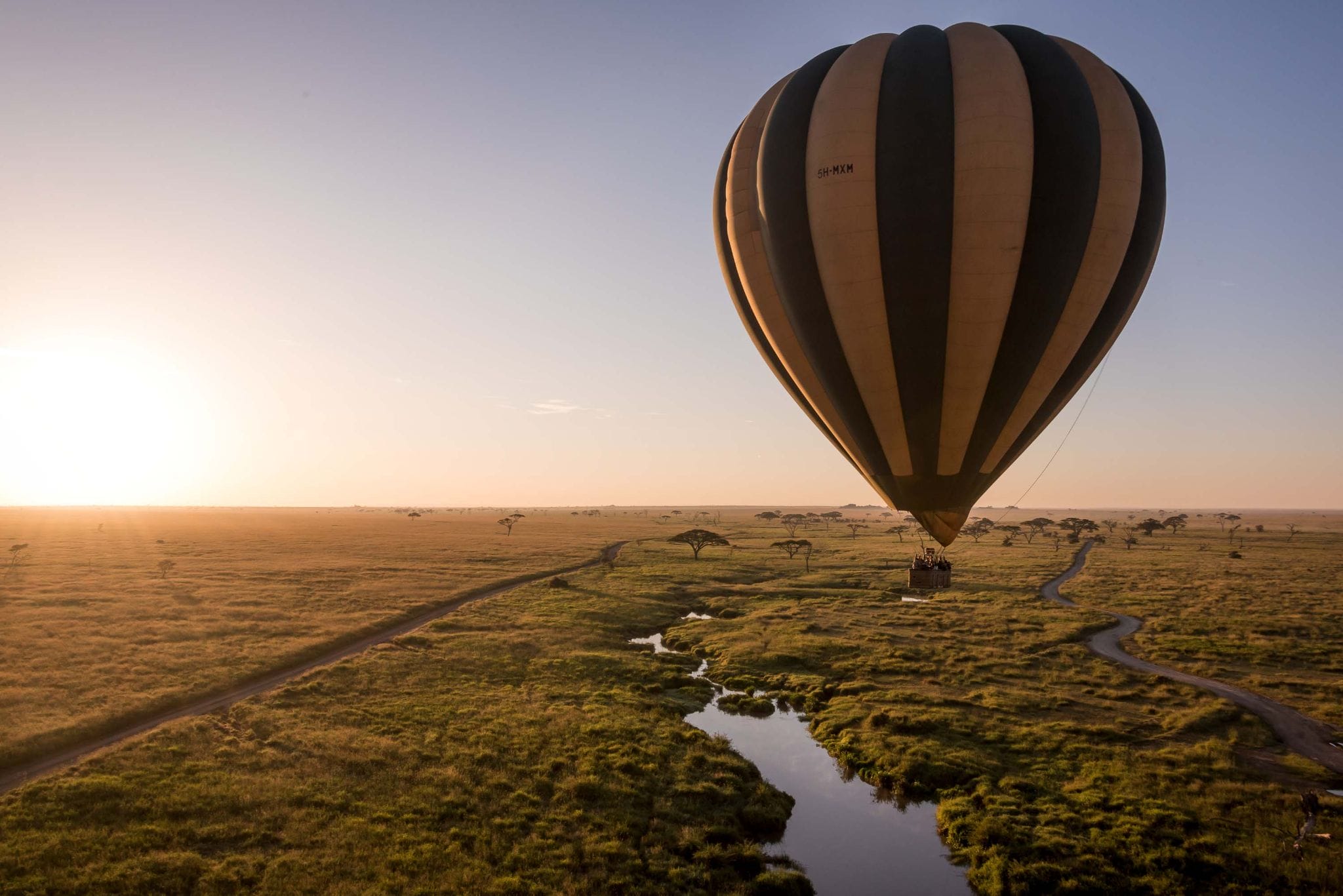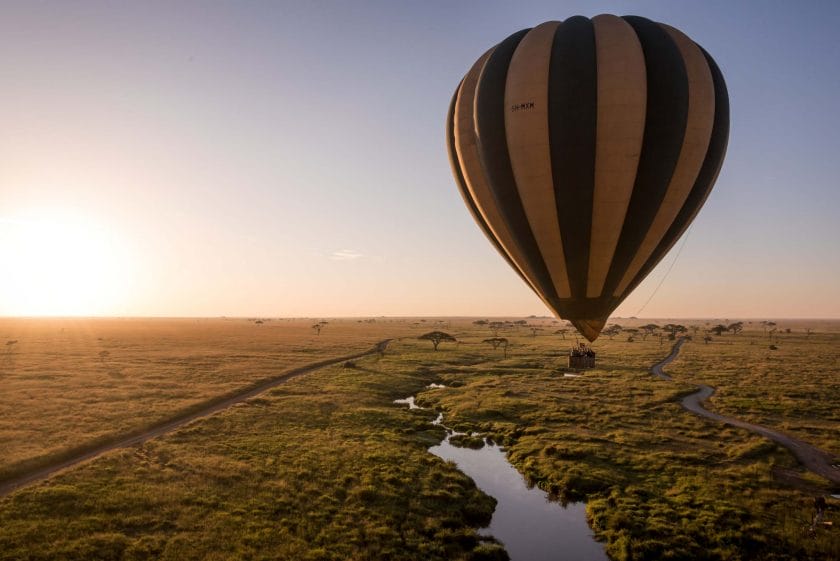 Hot Air Balloon over Tanzania
Why Tanzania

is one of the best places to visit in Africa in 2021?
Track and see the Great Wildebeest Migration

Float silently over the endless plains on a hot air balloon safari

Experience the pristine coral reefs and shear wall dives off the coast
Examples of Safari tours offered in Tanzania:
–The Big Cats of East Africa Safari
–The Complete East Africa Experience 
–Wildebeest Migration Safari in Tanzania
Zanzibar
Zanzibar, a small island off the coast of Tanzania, in the Indian Ocean, has a colourful history with connections to Africa, the Middle East, and Asia.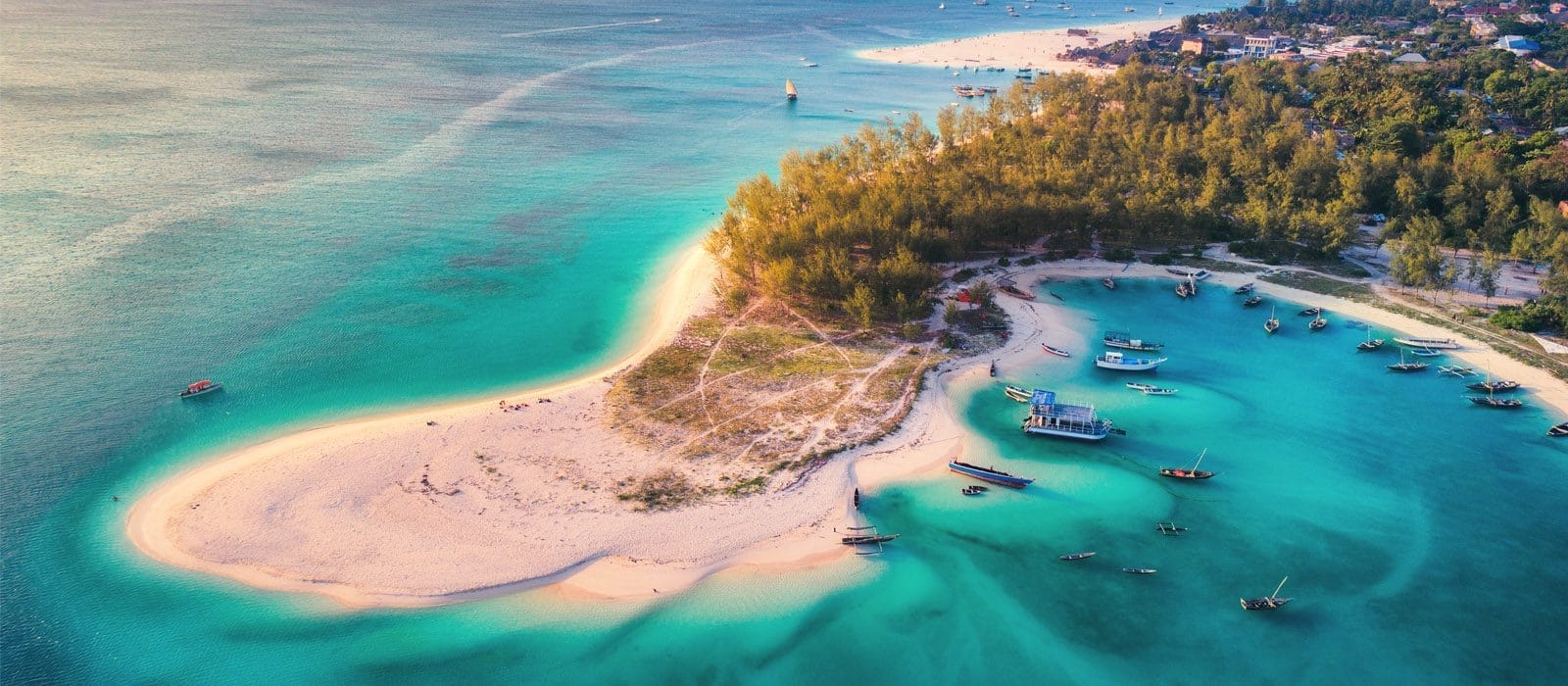 Aerial View of Zanzibar 
The island life, with palm-fringed beaches, turquoise oceans, and local dhow sailing boats, is unlike any other. Include a relaxing beach getaway after viewing the Wildebeest Great Migration.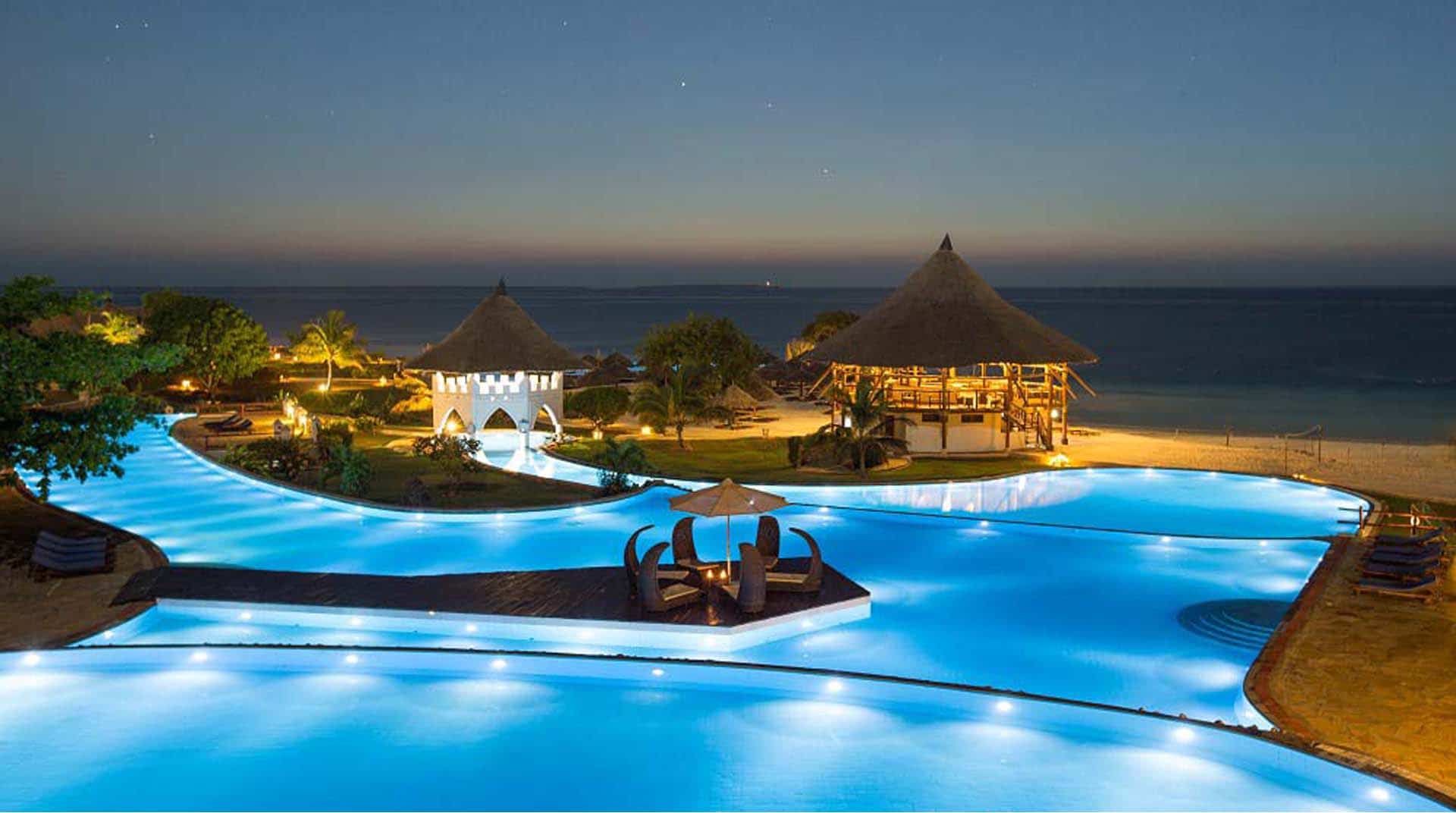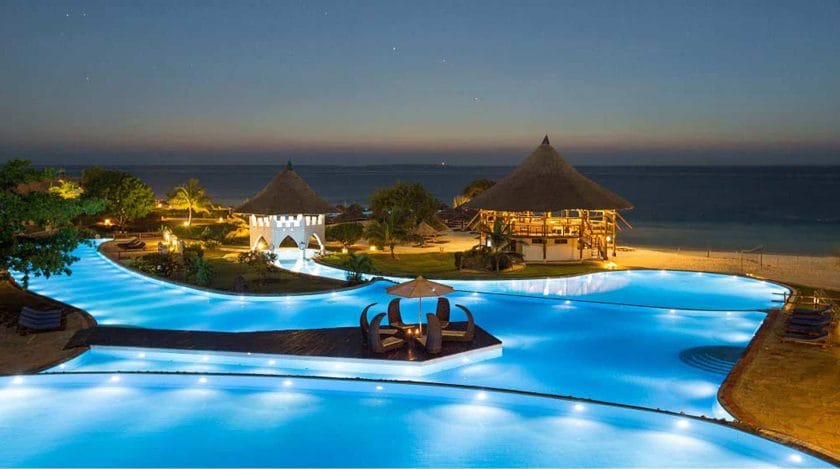 Luxury Lodge in Zanzibar 
Why Zanzibar 

is one of the best places to visit in Africa in 2021?
Enlightening historical and cultural experiences of Stone Town

A relaxing turquoise beach vacation

Bespoke and diverse island tours

World-Class scuba and snorkel dive reef sites
Examples of Safari tours offered in Zanzibar:
Rwanda
There is one main reason to visit Rwanda: to see gorillas.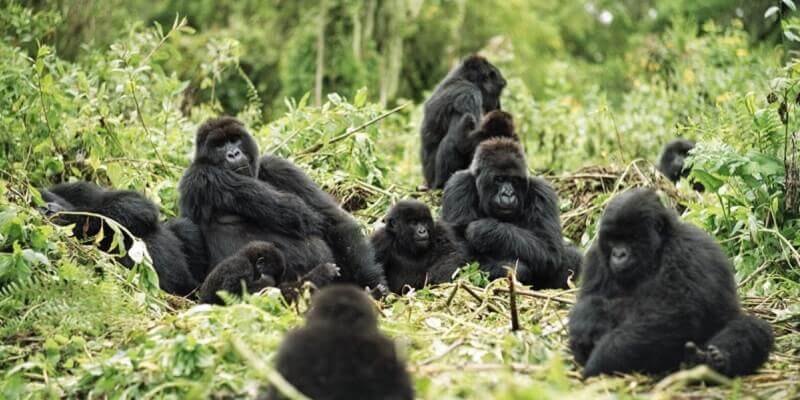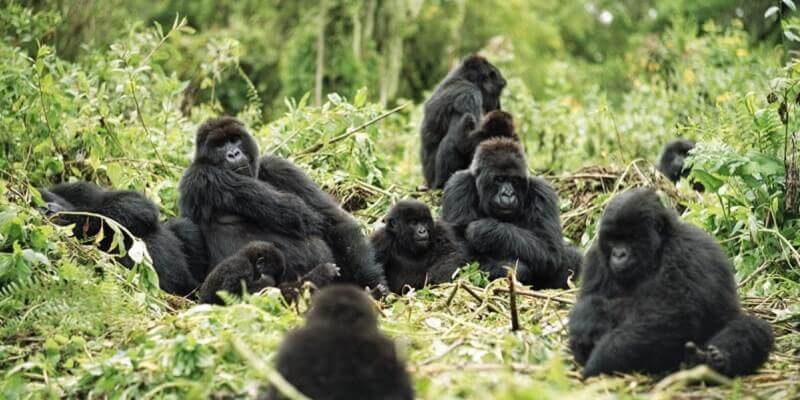 Gorillas In Rwanda
The Rwandan part of the Virunga Volcanoes Mountains is home to around half of the world's mountain gorillas and is frequently regarded as Africa's best gorilla trekking experience.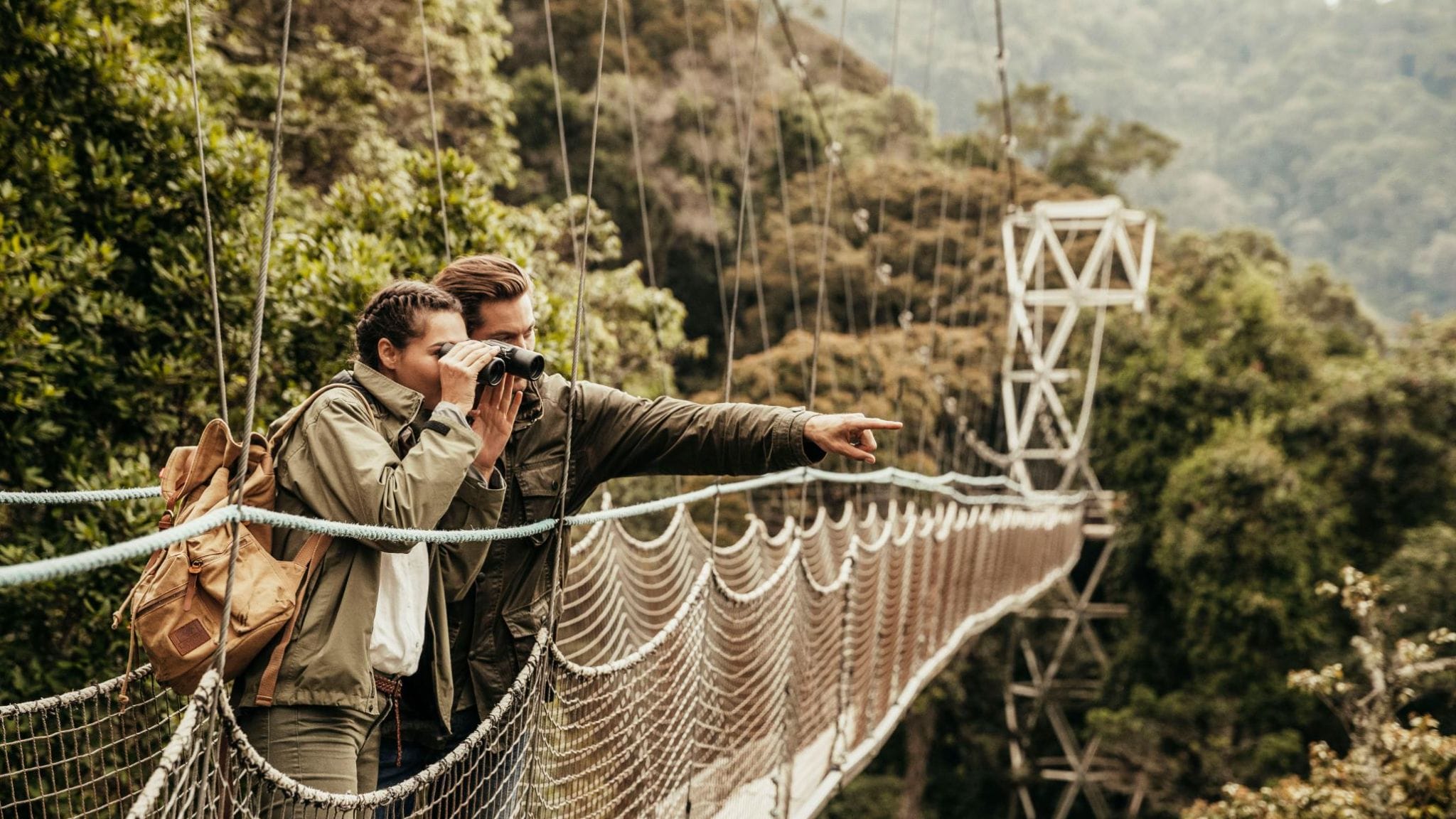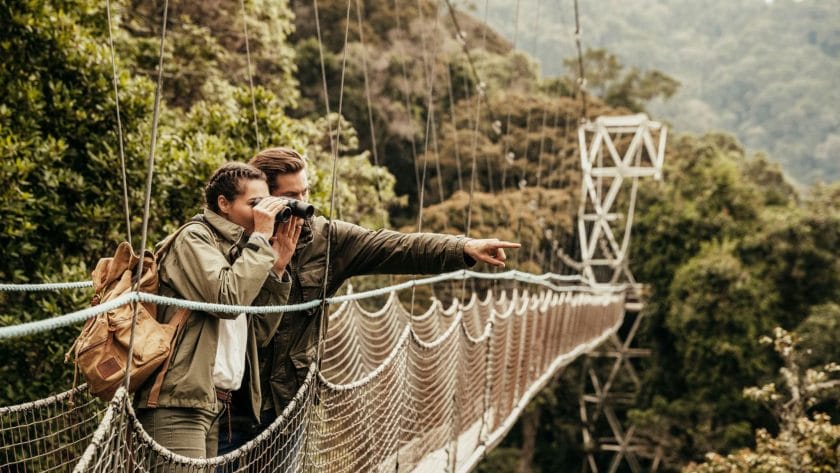 Rwanda one&only nyungwe house canopy walk | Photo credits: CNN
Why Rwanda

is one of the best places to visit in Africa in 2021?
World-class trekking & hiking

The captivating mountain gorillas of Rwanda

Kigali: The heartbeat of modern Rwanda

Rwanda culture
Examples of Safari tours offered on a Rwanda Safari:
Mauritius 
This paradise on Earth is the kind of tropical island fantasies are made of: powdery icing-sugar white sandy beaches shaded by swaying palm trees, crystal-clear turquoise ocean, year-round sunshine, lush forests and volcanic mountain backdrops – and some of Africa's best beach resorts.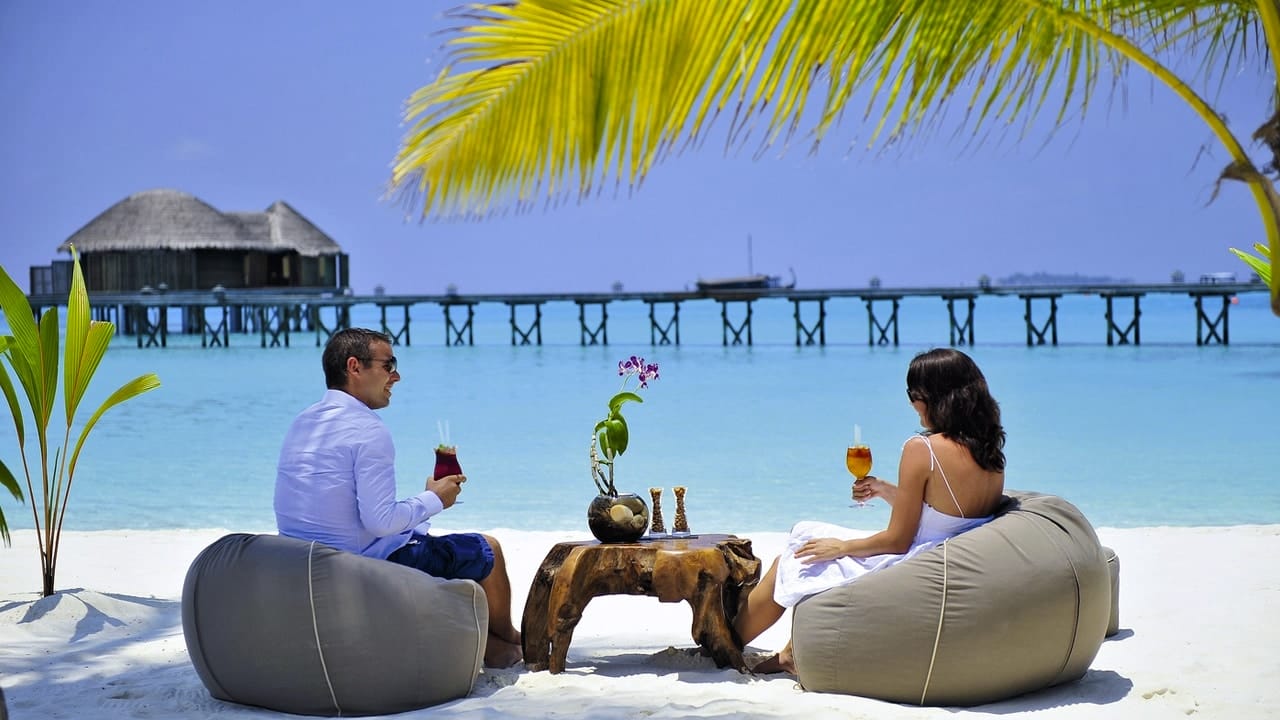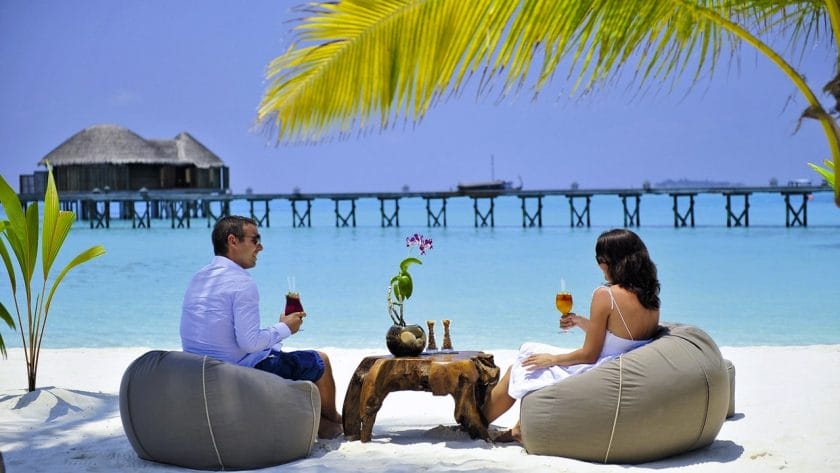 Couple enjoying cocktails on an Island holiday
Lying off the coast of East Africa, Mauritius has something to offer just about everyone, from couples looking for romantic experiences, families in search of outdoors activities for kids, and adventure seekers who want to have an active, exciting holiday.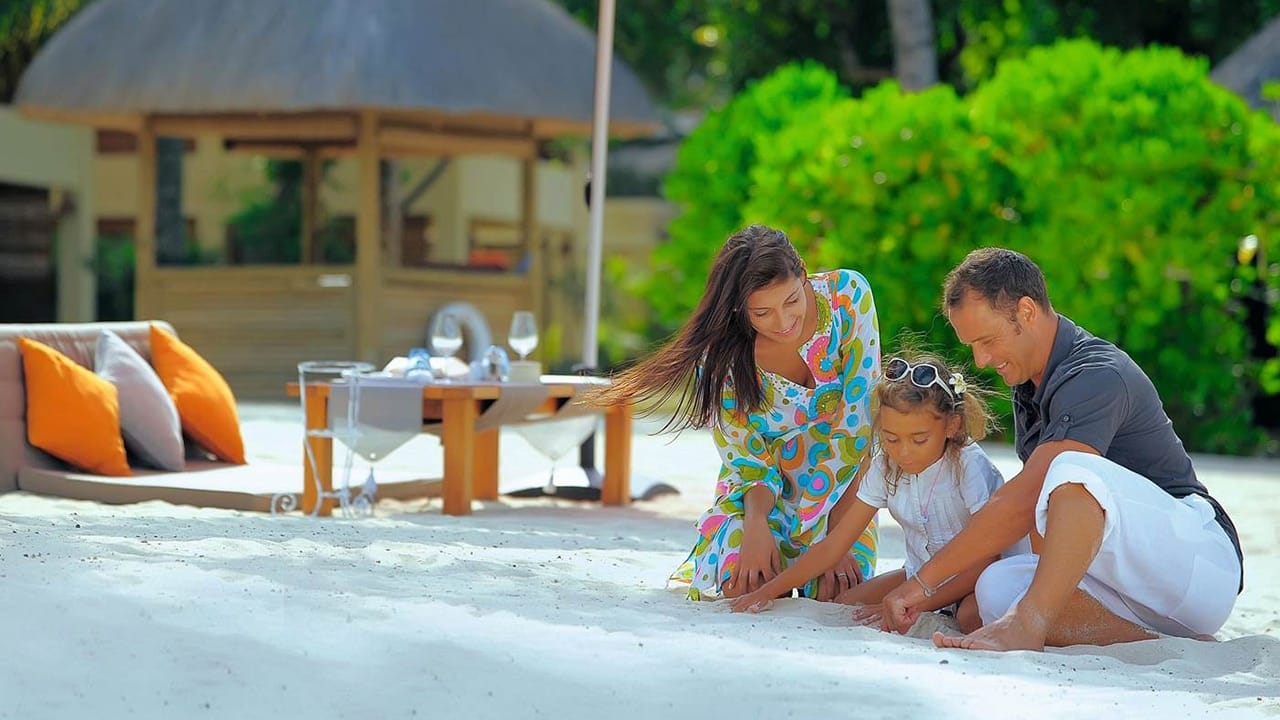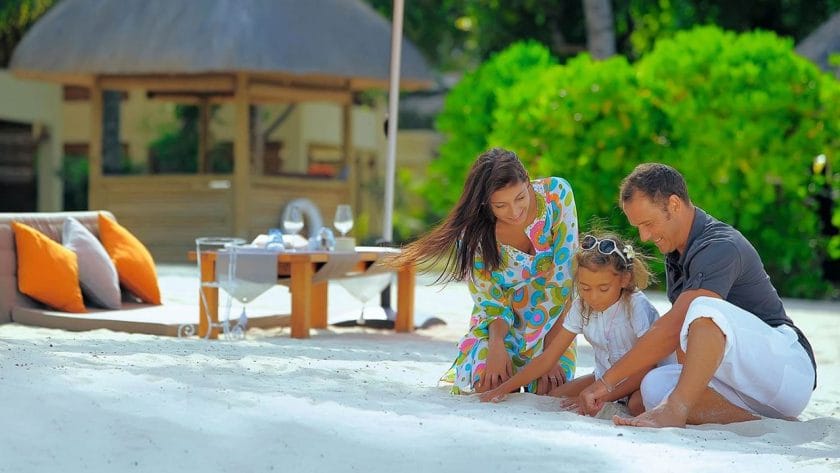 Family on vacation in Mauritius
Why Mauritius 

is one of the best places to visit in Africa in 2021?
Indulge in water sports

One of the most iconic tropical destinations

Delicious local Mauritian cuisine

Chamarel Village – Coloured layers of sand
Examples of Safari tours offered on a Mauritius Holiday:
Namibia
An escape to Namibia is another fantastic African destination for guaranteed solitude. Hence why this country would be one of the best places to visit in Africa in 2021 or 2022.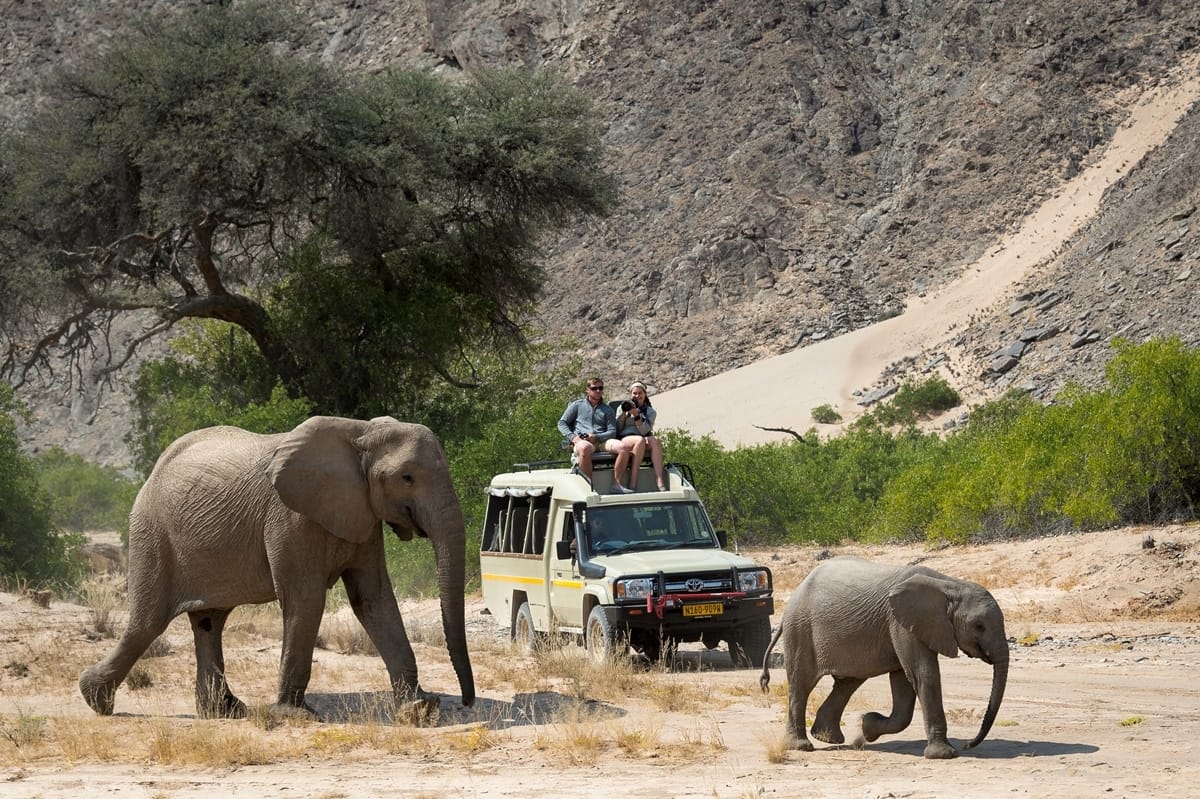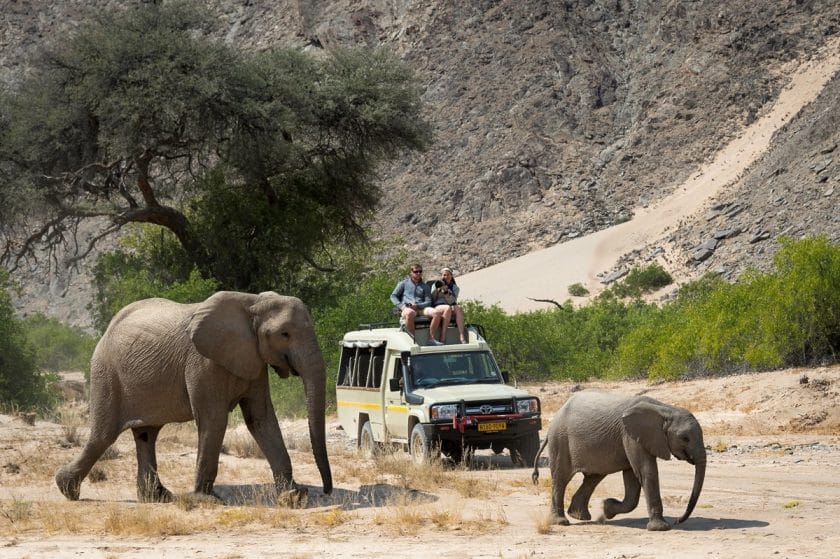 Game Drive in Namibia
Many travelers are opting for outdoor excursions rather than crowded cities, so these kinds of remote getaways are set to gain appeal.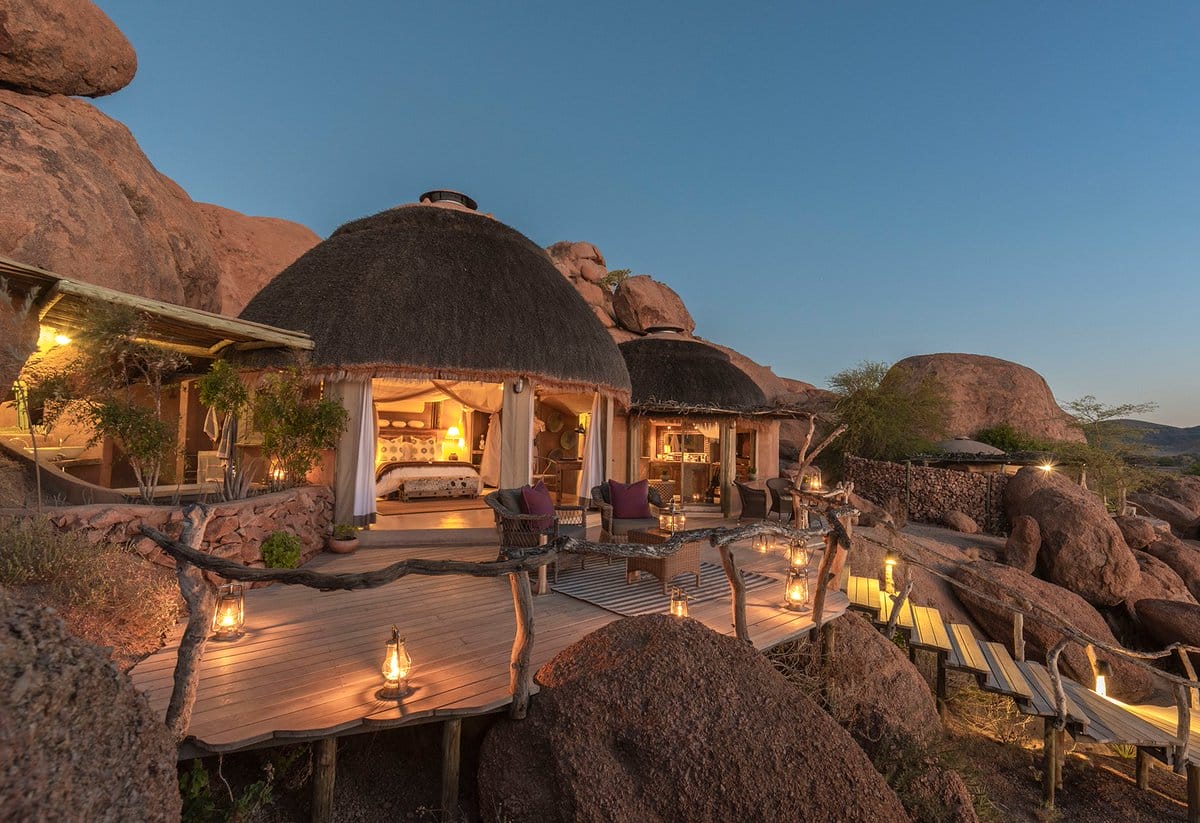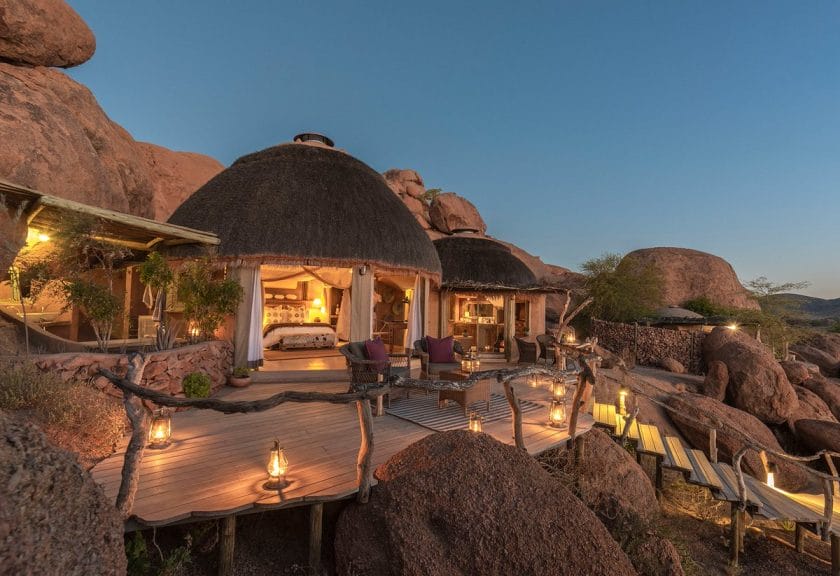 Luxury Lodge in Namibia
Why Namibia

 is one of the best places to visit in Africa in 2021?
Landscapes with incredible scenery

Fantastic birdwatching 

Endless desert adventure activities

Visit the world-renowned Etosha National Park
Examples of Safari tours offered on a Namibia Safari:
Madagascar
Dense jungles and white sand beaches. Islands with lovely landscapes and desolate volcanoes. And that's before we even get to the fauna that Madagascar has to offer.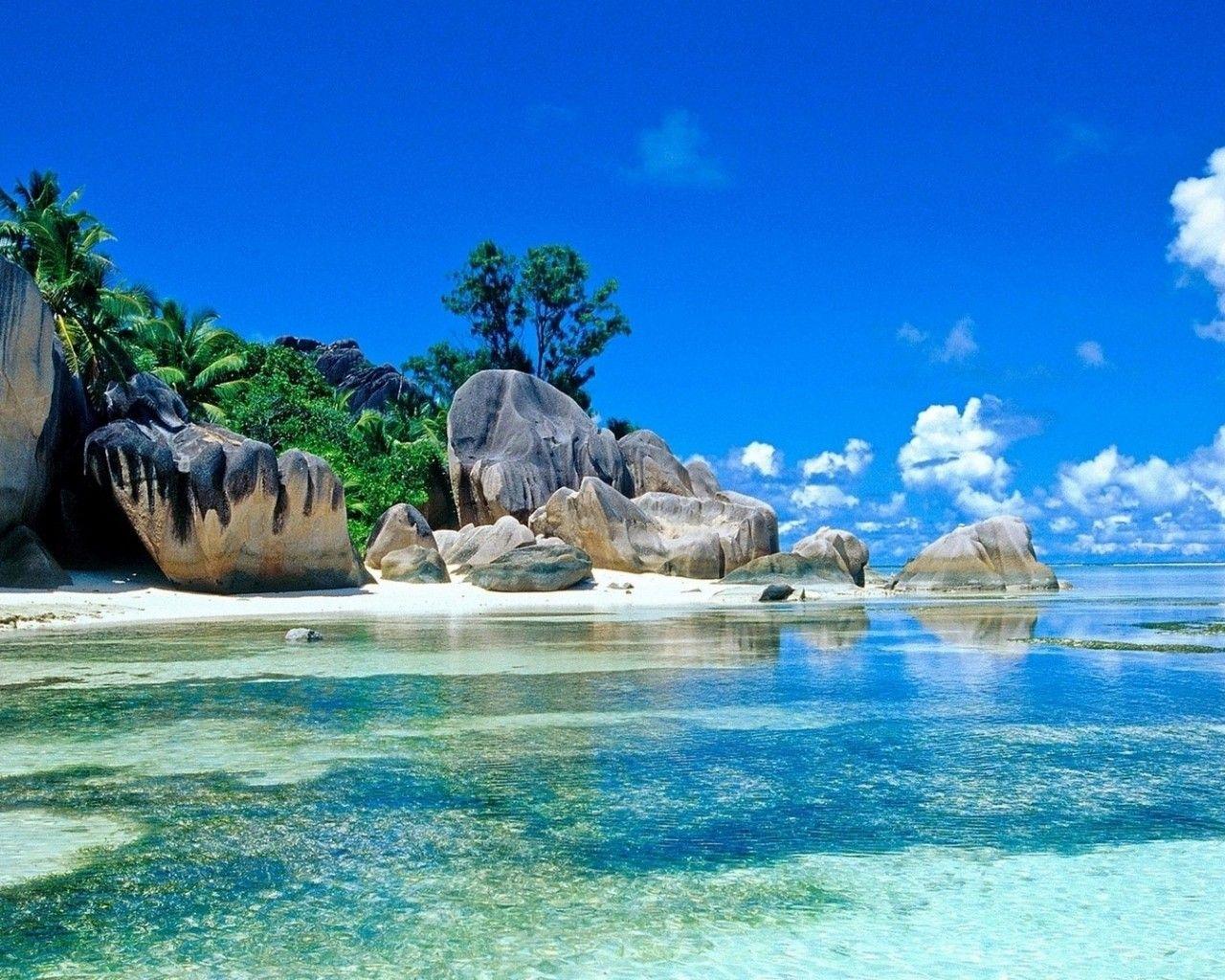 Madagascar beaches
Nosy Be is a small island off the coast of Madagascar that provides visitors with a deserted island experience along with all the luxuries any visitor would desire.
This deserted island experience is the perfect place to ease into a vacation after a long year of isolation, hence why it is considered one of the best places to travel in Africa now. It may be a long flight to get there but this island makes it worthwhile.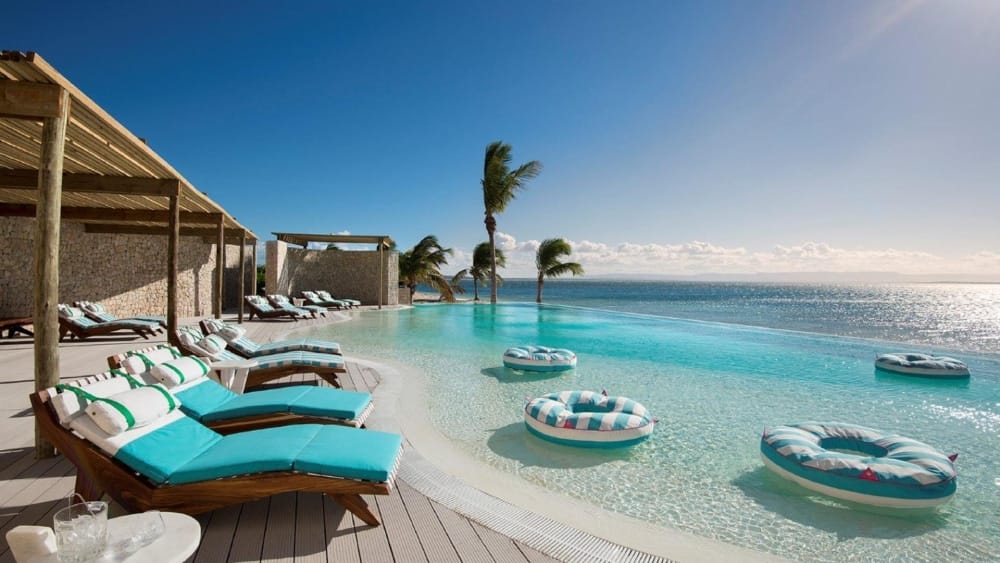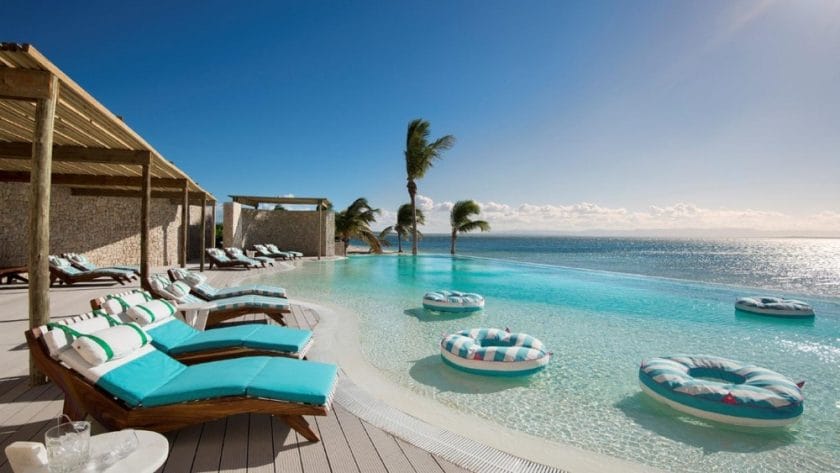 Madagascar resort
Why Madagascar

 is one of the best places to visit in Africa in 2021?
The interesting culture and history

Home to the biggest baobab ever

Scenic world heritage site – Bemaraha Tsingy National Park

Spectacular whale watching
Examples of Safari tours offered on a Madagascar holiday:
–Tropical East Madagascar Tour
– Western Madagascar Adventure
–North Madagascar Diego Suarez and Nozy Be Beach Tour
Well, there you have it. Our carefully curated list of the best 9 safari destinations you should visit in Africa before the end of 2021. 



Wildlife taking a break at the water hole
Don't forget, our travel experts are on hand to help you realize all of your safari fantasies. We are excited to welcome you to Africa and reconnect you with the wonder of the continent.