Leopard safaris, holidays & tours
This elusive and beautiful cat is the pinnacle of an African safari experience
Leopard safaris, holidays & tours available in
Botswana, Kenya, South Africa, Zambia
Custom designed Leopard safaris in Africa
Describe your dream trip
We'll source the best value for you
Book when you're ready
Help Me Plan
This elusive and beautiful cat is the pinnacle of an African safari experience
The leopard stirs something in everyone. Not only are they strikingly beautiful, but their golden spotted coats give them a remarkable camouflage ability. The fact that they're so difficult to spot puts them at the top of most safari lists. Nothing beats seeing these beauties in the wild.
It's vital to be in the right area to spot a leopard, but there are also specialised leopard parks and reserves where these cats flourish. This is because leopards are highly effective and versatile cats. They have a diverse diet and can survive in a broad vegetation. Leopards are the only big cats whose numbers have actually increased despite shrinking habitat, pressure from poaching and leopard skin trade.
Popular Leopard safaris in Africa
These popular itineraries can be customised to match your budget and travel dates
More on Leopard safaris in Africa
South Africa's Sabi Sands and Mala Mala private concessions are probably the best places to see leopard, sometimes with five different individual leopards during a single game drive. The cats have become used to vehicles and humans and don't mind safari goers getting close at all.
The Masai Mara and more specifically the Mara confluence (Mara and Talek Rivers) as well as the famous leopard gorge nearby are two incredible leopard areas. Both guarantee daily sightings. The considerable lion numbers may impact the daily movement of leopards, but the Mara North and Olara Orok conservancies that border the Masai Mara give night and off-road driving options that will increase the chances of leopard sightings.
Botswana's Moremi and Khwai concessions are key leopard areas. Derek and Beverly Joubert did most of their filming of leopards in this area as well as the Delta itself. The Khwai concession allows off-road and night drives, increasing chances of seeing these elusive cats.
Northern Kenya's Matthew's range is a wonderful leopard sanctuary. Both the Millennium and Swinging Well guarantee daily sightings. These sightings are not as well managed as in the Sabi Sands but, the Samburu guides know exactly where to go to see these cats. The arid landscape and vegetation also give the Laikipia leopard some size and mass compared to their southern relatives.
Zambia's south Luangwa valley is wonderful for leopard during the dry season, specifically the Chinzombo and Kaingo Camps. Chances of seeing a few different leopards in a single day is good.
Frequently Asked Questions about Leopard safaris in Africa
How does the weather influence a safari?
While a safari holiday can be at any time of year, it is worth noting that seasonality will impact the type of experience you're likely to have as well as the cost of your safari. During the dry season, the wildlife tends to congregate… go there.
What is a typical day on safari like?
Life on safari has a rhythm of its own, largely dictated by the animal's movements. Generally, the most rewarding times for game viewing is in the cooler early mornings and also late in the afternoons when the animals are most active. A… go there.
What vaccinations should I get?
This is all dependant on the countries that you will be visitng and due to the status of certain vaccinations changing at times, please consult our experts before getting vaccines. go there.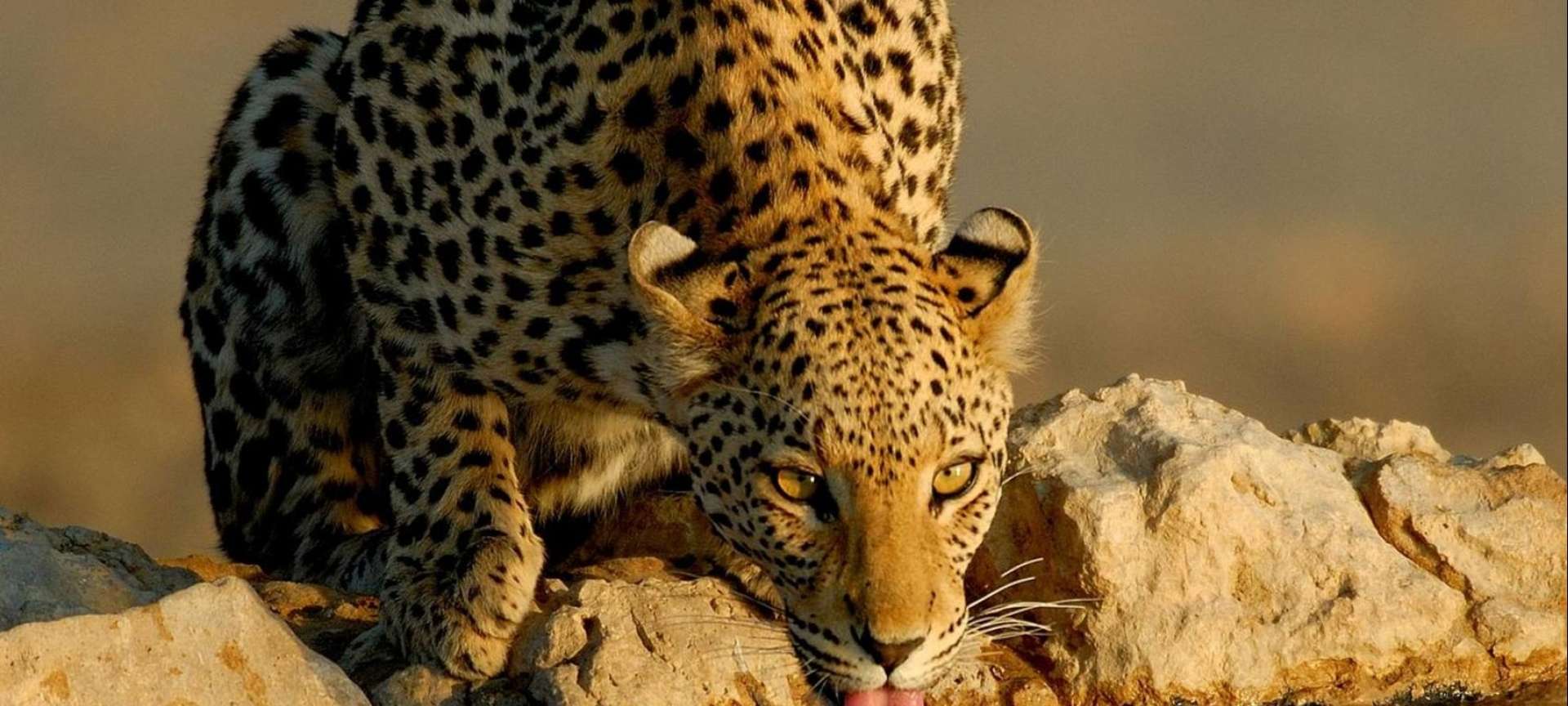 Reviews on our Leopard safaris in Africa
This was my first safari. I didn't expect to be so pampered. Everything was first class. We had everything provided for us before even asking. We had a dedicated team at our service. Megan was on call whenever we needed something and she…
Saada
from Nigeria
Tanya was an absolute delight to deal with. From the first phone call she was extremely polite, professional and very eager to facilitate my requests regarding our safari. Our 3 nights at the V & A Hotel were fabulous and Motswari Game…
Debbie
from Australia
Perfectly tailor-made tours that take all your wishes and requests into consideration. All my expectations were beyond fulfilled.
Henrik Wetterstrand
from Sweden
Living afar and trusting in an organisation with whom you have no previous knowledge can lead to feeling of mistrust and wondering whether what we have paid for actually exists. A little more proactive communication would have eased those…
Tony Russell
I just wanted to thank Discover Africa and Karl Svendsen - the safari was great - we saw many more animals than expected including cheetah, leopard, many lions and even a three-day old elephant calf. Additionally, we had our own hippo…
Margaret Dean
Planning the trip was managed extremely well especially since travel was at a busy time of year and not much notice was given. All communication was by email, and was responded to promptly and efficiently. Different options were provided…
Suzanne McKeen