Cape Winelands tours & holiday packages
A place where scenic drives through multi-coloured winelands are interspersed with world-class wine tastings and lazy lunches overlooking the vines
Beautiful, winding roads connect the winelands and towns of Franschhoek, Stellenbosch, Paarl and Wellington – and all an easy hour's drive from Cape Town. A myriad wine farms colour the area with sloping vineyards and almost every farm has a tasting room where travellers can enjoy a visit into the world of top-class South African wine production.
Some farms invite visitors on cellar tours for a closer look at the route taken by the grapes from vine to bottle. Others have restaurants or offer pairings of delicious, locally made cheeses and charcuterie, or even chocolate, to accompany the wines, bringing to the fore the different notes in each cultivar.
Popular Cape Winelands safaris
These popular itineraries can be customised to match your budget and travel dates
Adel Groenewald says
"I love driving out to the Cape Winelands and enjoying a few hours of wine tasting with my friends, ending off with a delicious lunch at one of the towns or farms."
More on Cape Winelands holidays
Although the focus of the Cape Winelands is the wines, there's far more for visitors to do than eat and drink. Beyond the vineyards are Cape Fynbos regions to be explored on hikes or mountain-bike trails. At least one estate offers horseback rides (for people with all levels of riding skills) followed by a scenic picnic – a lovely way to explore the farm beyond the tasting room.
The towns of the winelands shouldn't be overlooked as destinations in themselves. A dinner at one of Franschhoek's trendy restaurants makes for the perfect end to a day spent wine-farm hopping, while Stellenbosch has all the cheerful bars a traveller could wish for.
Cape Winelands Map
Cape Winelands's location on Google Maps

Frequently Asked Questions about Cape Winelands
What vaccinations should I get?
This is all dependant on the countries that you will be visitng and due to the status of certain vaccinations changing at times, please consult our experts before getting vaccines. go there.
Is it okay to drink the water?
In some parts of Southern Africa it is safe to drink the tap water, however it is highly recommended to stick to bottled water (mostly supplied) during your trip as even drinkable African water is completely different in taste and… go there.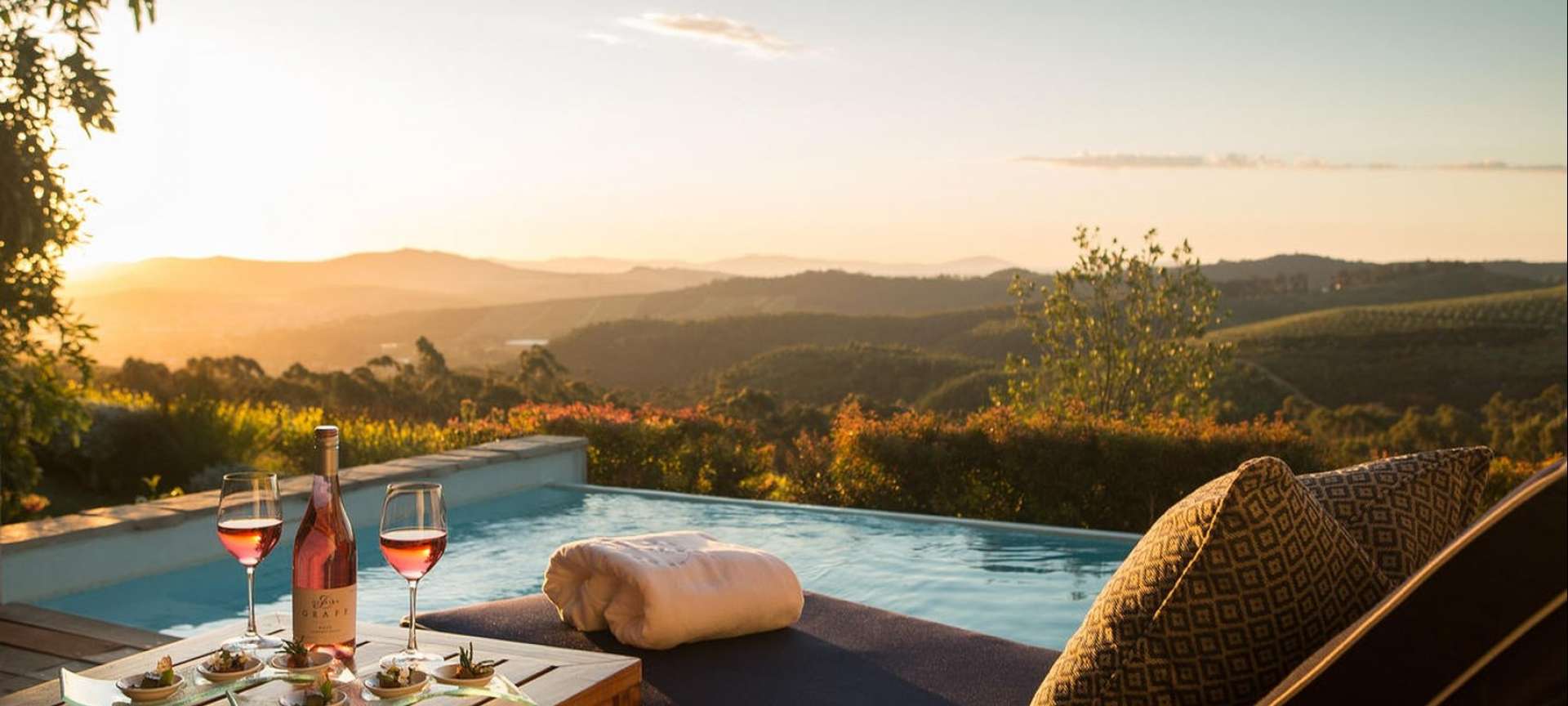 Reviews on our Cape Winelands safaris
Since the beginning, agents and staff of Discover Africa already work in a professional way for me to plan the trip. Their quick responses to my questions help us a lot before departing from our place to the Africa continent. When we were…
YT
from Hong Kong
This was my first safari. I didn't expect to be so pampered. Everything was first class. We had everything provided for us before even asking. We had a dedicated team at our service. Megan was on call whenever we needed something and she…
Saada
from Nigeria
Tanya was an absolute delight to deal with. From the first phone call she was extremely polite, professional and very eager to facilitate my requests regarding our safari. Our 3 nights at the V & A Hotel were fabulous and Motswari Game…
Debbie
from Australia
Perfectly tailor-made tours that take all your wishes and requests into consideration. All my expectations were beyond fulfilled.
Henrik Wetterstrand
from Sweden
Living afar and trusting in an organisation with whom you have no previous knowledge can lead to feeling of mistrust and wondering whether what we have paid for actually exists. A little more proactive communication would have eased those…
Tony Russell
I just wanted to thank Discover Africa and Karl Svendsen - the safari was great - we saw many more animals than expected including cheetah, leopard, many lions and even a three-day old elephant calf. Additionally, we had our own hippo…
Margaret Dean