Table Bay
The moment you first experience the view from Table Bay you realise where it gets its name from: the sweeping curve of the coastline is framed by a postcard-perfect view of Table Mountain.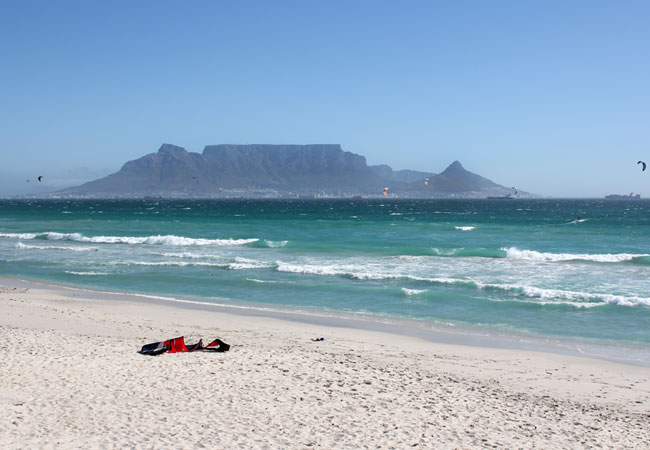 Table Bay is home to a seaside stretch of suburbs situated on the coastline north of Cape Town's city center. Once you travel past the industrial neighborhoods of Paarden Eiland and Milnerton you find numerous picturesque beaches with the most popular destinations being those of Bloubergstrand and Big Bay. Both offer spectacular views of Table Mountain, especially at sunset. It is a popular destination for photographers as well as those looking for one of the most scenic sundowner spots in all of Cape Town.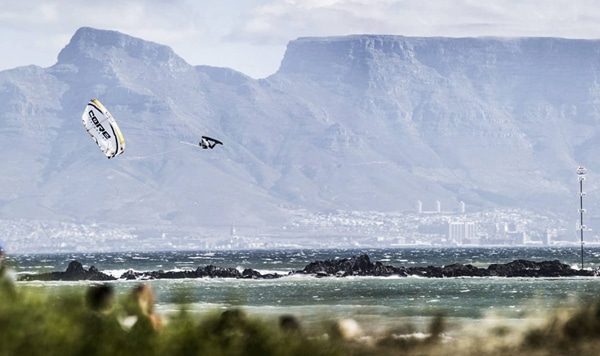 Due to its regular windy days, Bloubergstrand is one of the country's best kite and windsurfing spots. Several operators offer gear rental and lessons for all levels of experience and on windy days you're likely to see the skies filled with colourful kites.
The charming seaside village of Melkbosstrand on the northern outskirts of Table Bay is worth a visit too. Several seaside restaurants offer exceptional seafood while the nearby Koeberg Nature Reserve and Grotto Bay have easy and scenic hiking trails.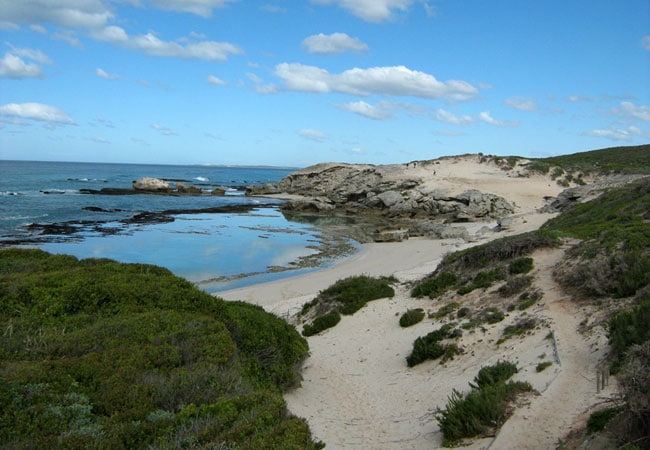 Highlights
The annual Red Bull King of the Air is held at Kite Beach in Table View from end of January through mid-February. The event draws hundreds of the world's best wind and kite surfers and their colourful kites fill up the skies over the beach.
The links-style Milnerton Golf Club is incredibly scenic. Tucked between the Diep River and the Atlantic Ocean, nearly every hole offers scenic views of Table Mountain with the sound of the ocean waves only a stone's throw away.
The South African Foundation for the Conservation of Coastal Birds (SANCCOB) offers behind-the-scenes tours of their seabird rehabilitation centre in Tableview. It offers a unique experience to get up close and personal with these cute seabirds.
Practical Tips
Table Bay is about 30 minutes by car from the nearest airport, Cape Town International. Regular shuttle and taxi services run from and to the airport and public transport connects Table Bay with Cape Town city centre. Renting a vehicle however is a good option if you plan to spend most of your time in Table Bay and surrounds.
If you are coming to surf, kiteboard or wind surf and have a bunch of gear, renting a vehicle is advised. Several car rental companies offer vehicles with roof racks and extra storage.
Table Bay is known for having very windy days as it is exposed to strong 'southeaster' winds, especially during the summer months from October to March. Keep that in mind if you plan to spend days on the beach here!