Cape Town in August
Climate
August sees the last of the winter rains with some wet and windy days, although sunny days with clear skies are not uncommon. Daytime temperatures hover around 20°C/68°F while evenings are chilly.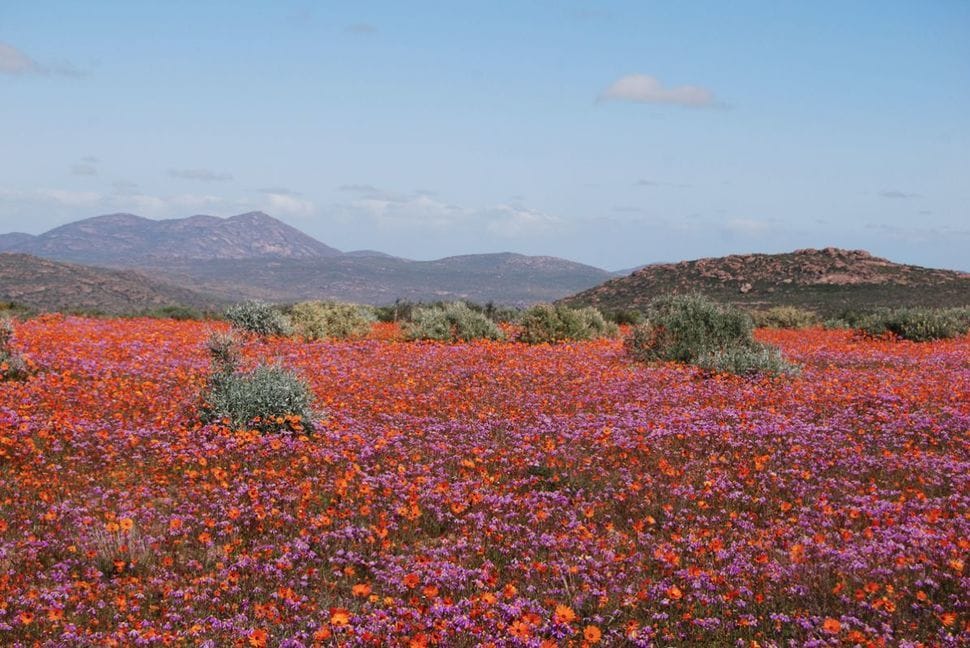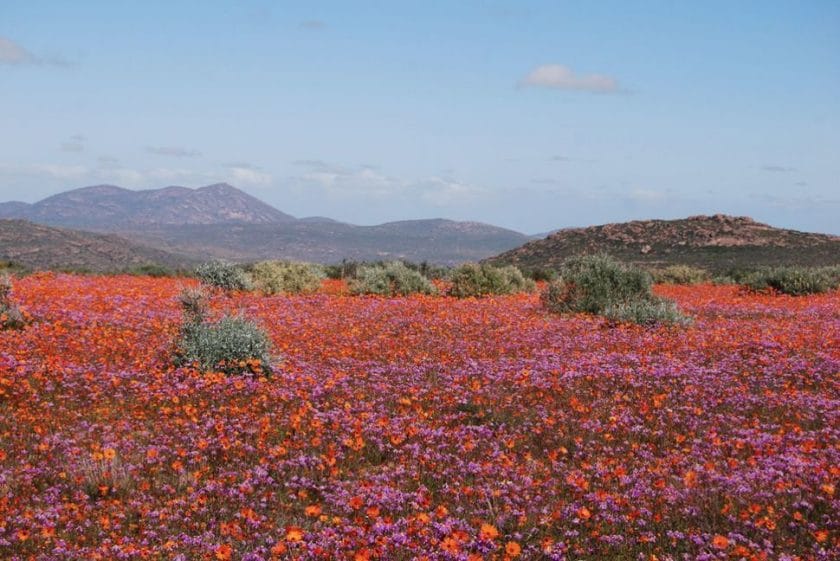 Best Regions
Towards the end of the month, the Flower Season arrives with the first hint of Spring. The best region for seeing colorful wildflower displays is along Table Bay and northward up the West Coast.
Migrating Southern Right, Bryde's, and Humpback whales can be spotted in the waters of False Bay, Gansbaai, or Hermanus (one hour from Cape Town).
Pros and Cons
The weather can be unpleasant, with some days experiencing four seasons in a day. However, August is a quieter time in Cape Town and less populated by visitors, so flights and accommodation are cheaper.