Zanzibar in June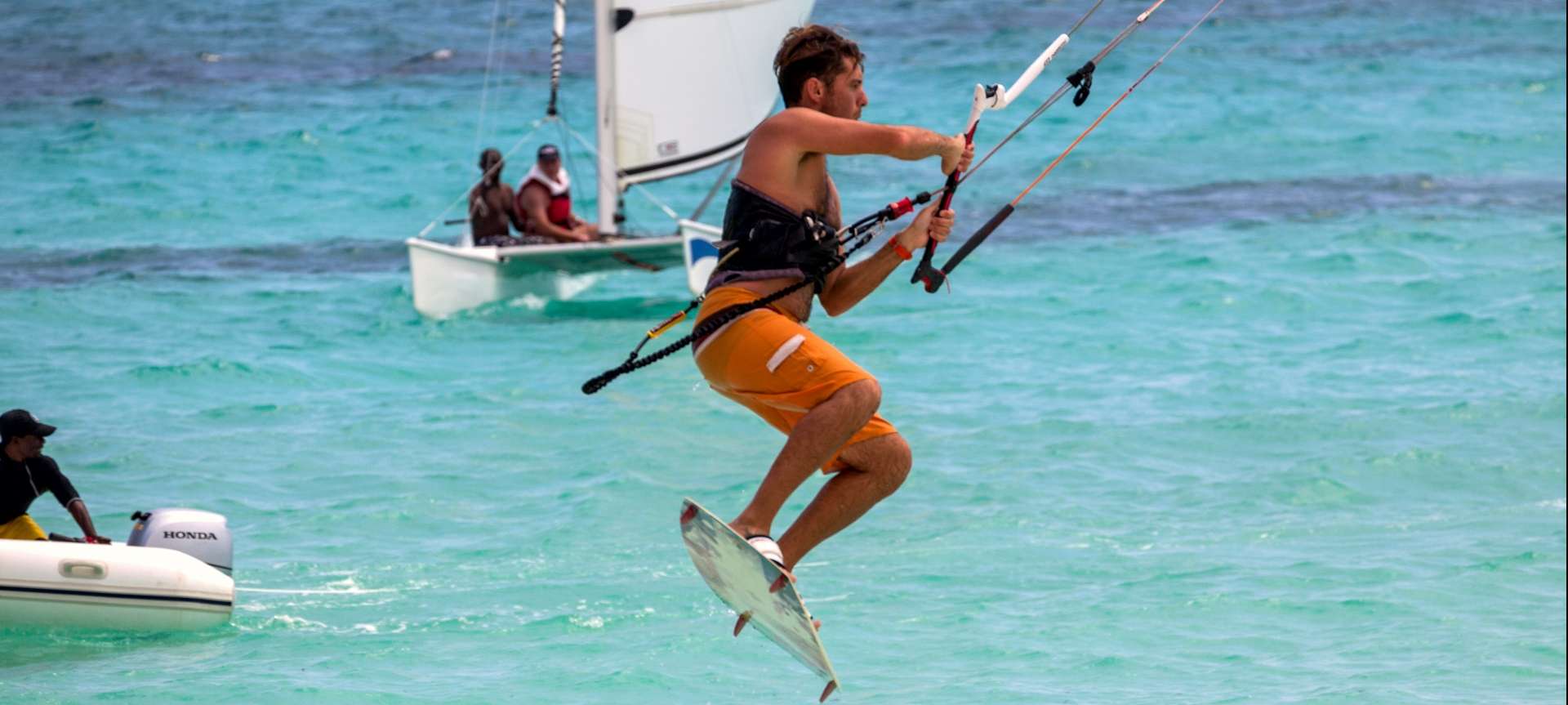 June marks the start of Zanzibar's long dry season, and June itself is often the sunniest, driest month of the year. Daytime temperatures are warm, averaging around 28°C (82°F), with pleasant nights (c. 20°C / 68°F) and generally low humidity. By the middle of June, the southern 'kusi' wind is in full flow, a fresh, steady breeze that can blow hard up the eastern coasts. Wind speeds can get up to around 35 km/h (about 18 knots), which is ideal for kite surfers, but some days may be a bit blowy for beach tanning. Beyond the protected reefs the wind can also whip up the seas, especially along the southern coasts which are at their roughest in June and July.
If you're into wind sports, then Zanzibar Island's eastern shores are for you. Paje is the islands' kite surfing capital, but all the east coast's major centres will offer wind-based water sports too. If it's more relaxed beach time you're after, then June should see you head for the north-facing resorts instead; the northern seas are also usually calmer in June, which is better for diving and snorkelling. That said, if the wind really picks up then even the north can get choppy, and on the whole the best diving is usually later in the year. Around Mafia, diving is only certain in the calmer waters of Chole Bay, but June is also the start of Mafia's turtle hatching season, a major highlight of the southern archipelago.
Travel Tips
One of nature's great spectacles takes place between June and September as thousands of tiny turtles dash for the sea. Juani Island, off Chole Bay, is the best place to see them, and guided boat tours from Mafia Island can be booked with the local turtle NGO, Sea Sense (http://www.seasense.org/).

June is an excellent time to be in Zanzibar, but the strong southern wind can hamper open water diving. Visibility in general tends to be lower at this time of year (although still usually over 10m) and while there's no definite rule, diving tends to be better once the wind drops in September.