Matemwe
Matemwe and Kigomani are the two northernmost villages on Zanzibar's east coast. Matemwe hamlet, a peaceful fishing community hidden behind a modest line of beachside resorts ranging from humble cottages to opulent private villas, is half-hidden behind a modest line of beachfront resorts.
A spectacular beach spills into a narrow, secluded lagoon where dhows and outriggers float on the tide.
Matemwe is a part of the island where the pace slows down, making it ideal for anyone looking to get away from the crowds.
Highlights
Matemwe is one of Zanzibar Island's most tranquil places, with palm-fringed beaches, white sand, and emerald water.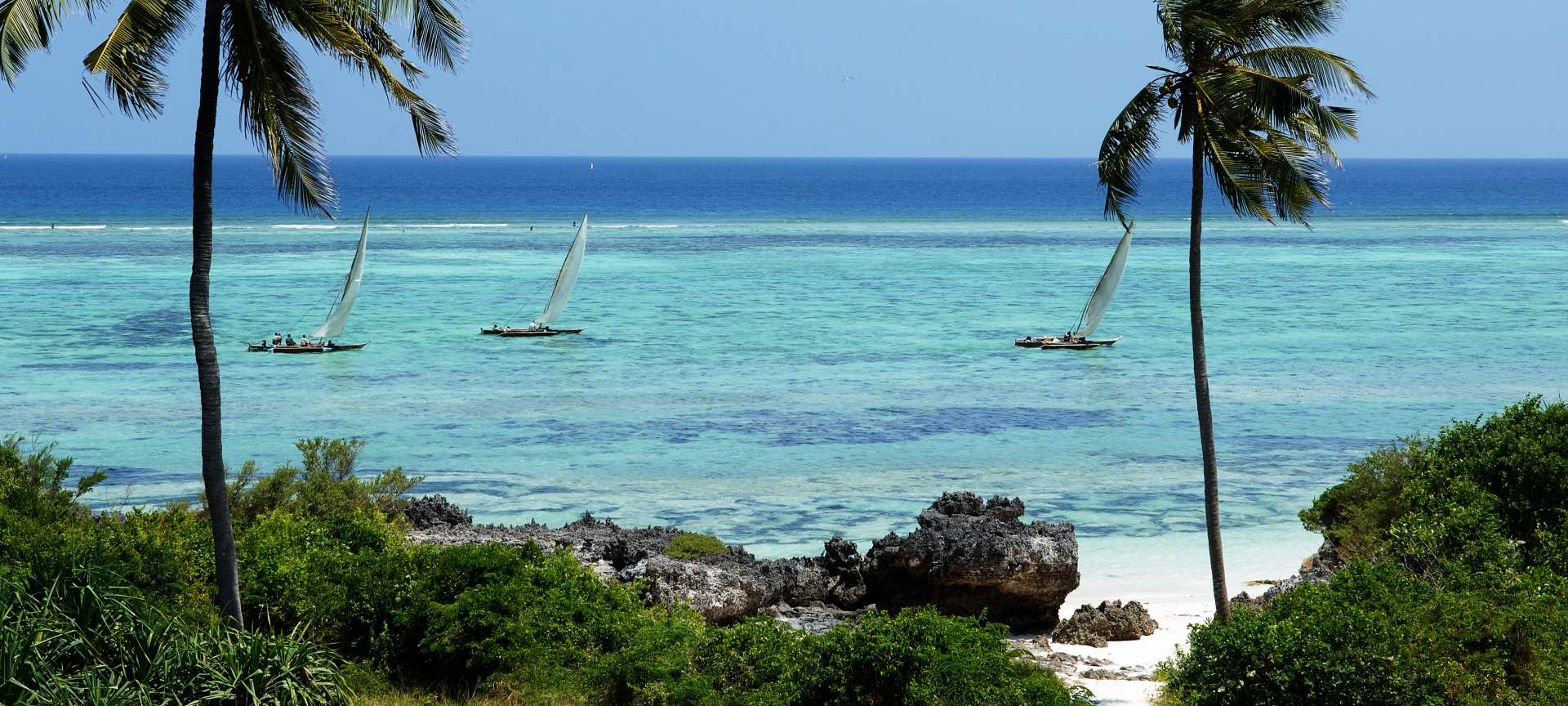 The beaches along Matemwe are among the best and most peaceful on the east coast, and the fishing, snorkelling, and diving are excellent.
Travel tips
Be aware that Matemwe is a working village – fishing and seaweed harvesting are the main industries here and villagers expect to get on with their daily life without camera-toting tourists clicking away.
Although remotely situated, Matemwe is easy to reach. Private transfers take little more than an hour from Zanzibar Town.
Best things to do in Matemwe
Scuba and Snorkeling
Private sightseeing tours
Shore excursions
Food, Wine & Nightlife
Cultural Tours
Cruises, Sailing & Water Tours
---