Southern Safari Circuit in Kenya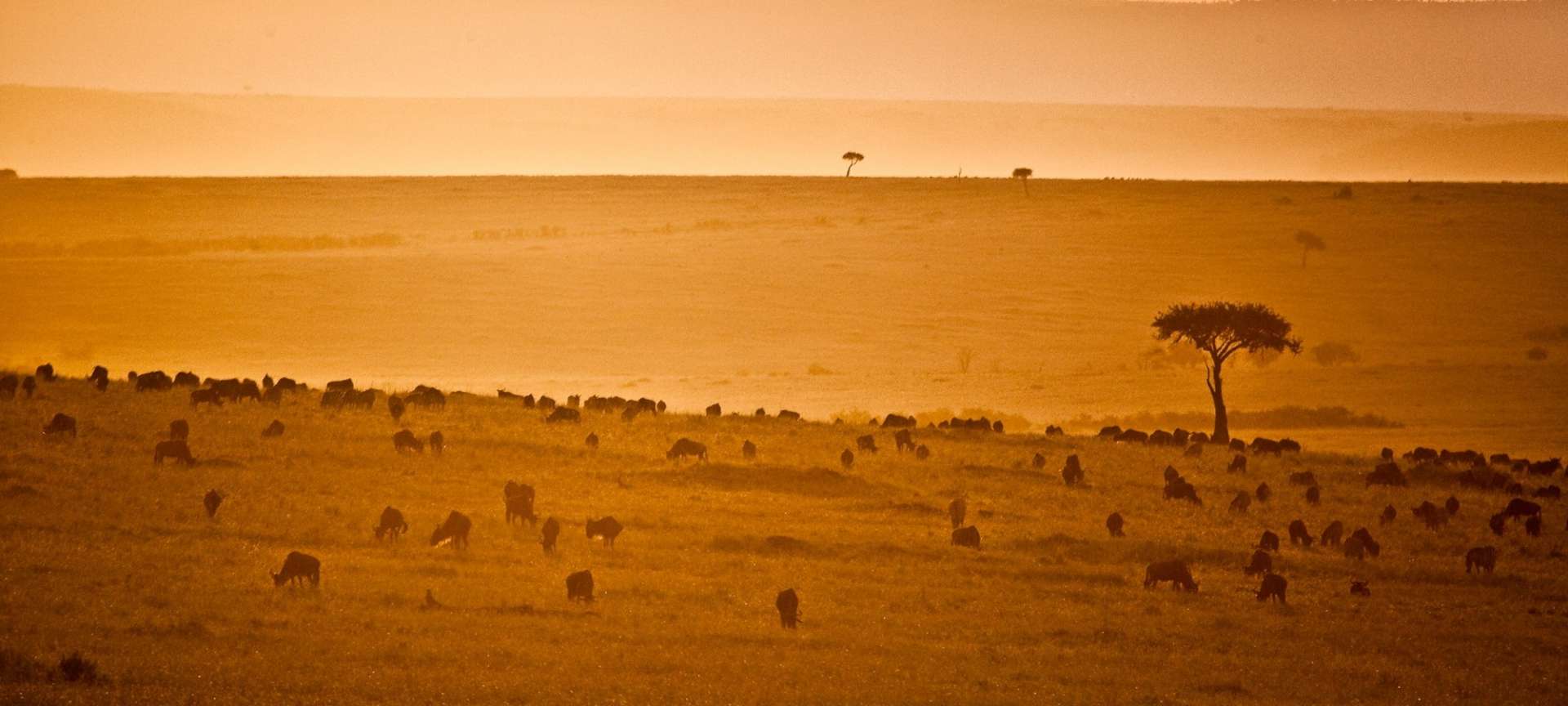 The golden sun sets on the Masai Mara | Credit: Sala Camp
Southern Kenya offers some of the country's finest wildlife viewing. The region is a showcase for three of East Africa's most thrilling safari highlights: the migratory wildebeest that flood into the Masai Mara from the Serengeti over August to October, the equally prolific flamingos that aggregate sporadically in the shallows of Lakes Nakuru and Bogoria, and the elephant herds that sweep across the Amboseli Plains below the snow-capped peak of Kilimanjaro. But while this region forms the core of most safari itineraries through Kenya, it also offers some great goals for independent travel and of-the-beaten-track, with the likes of Lake Naivasha, Lake Baringo, Hell's Gate, Kakamega Forest and Saiwa all being perfectly accessible to self-drivers or those using public transport.
Highlights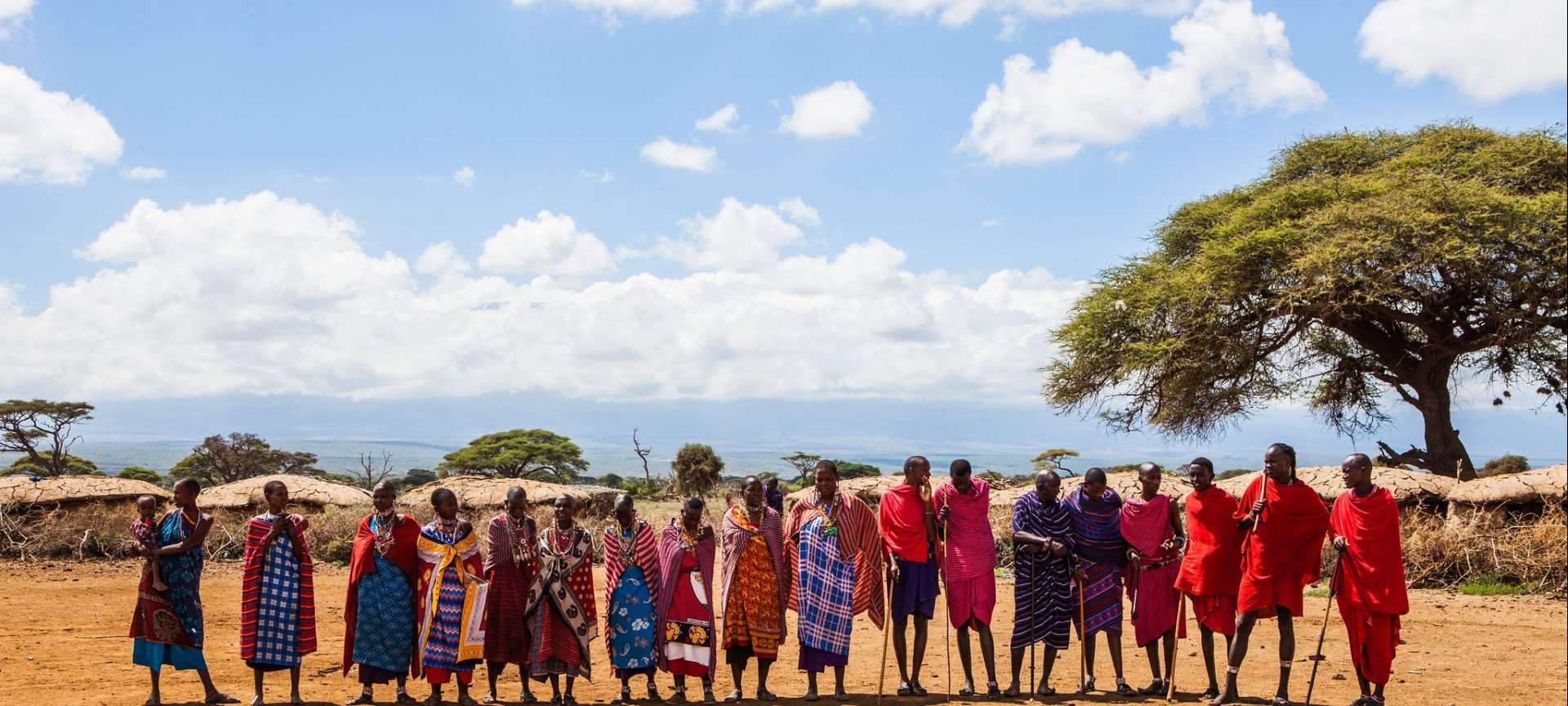 Maasai in the Amboseli National Park
Renowned for its dense population of well-habituated elephants, Amboseli National Park abuts Tanzanian border at the northern base of Mount Kilimanjaro and is the best place to photograph plains wildlife below its majestic and photogenic snow-capped peak.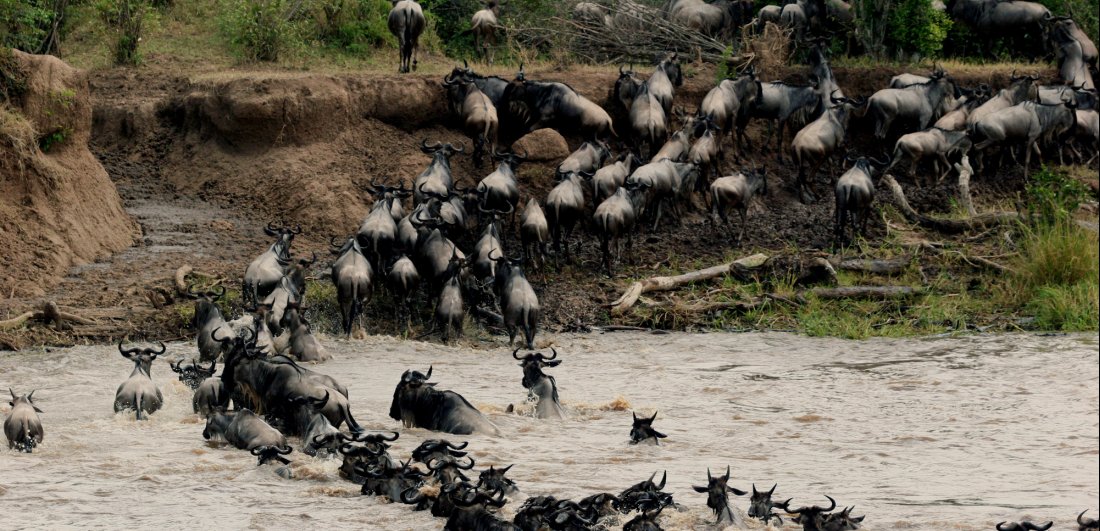 Wildbeest cross the perilous Mara river on their epic journey | Credit: Great Plains Conservation
Kenya's most prominent safari destination is the Masai Mara National Reserve, the most northerly component in an immense cross-border ecosystem that also incorporates the Tanzania's Serengeti Plains and forms the arena for the spectacular annual migration of two million migratory wildebeest. The Masai Mara peaks in popularity between August and November, when the wildebeest cross over from Tanzania, but it offers fabulous Big Five- and predator-viewing all year through.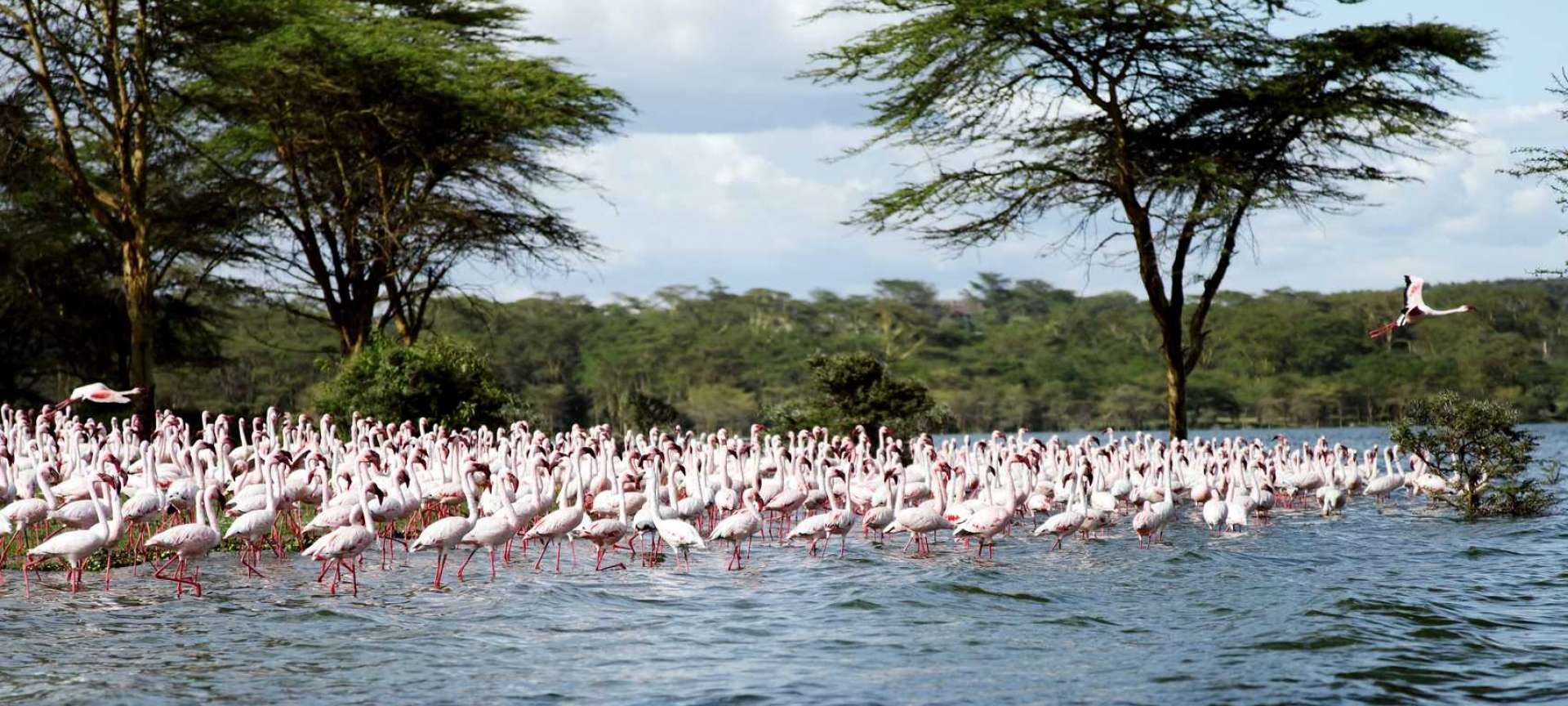 A superb base for keen walkers, birdwatchers and independent budget travellers, scenic Lake Naivasha offers enough activities to keep you busy for a week. You can walk amongst big game on Crescent Island, or in the nearby – and wonderfully scenic – Hell's Gate National Park and Green Crater Lake Sanctuary. More challenging is the hike up the barely vegetated slopes of Mount Longonot, a 2,776m-high volcano that last erupted in the 1860s and whose summit offers fine views in all directions.
Although it is no longer a reliable site for the flamingoes that use to amass in its shallows, peri-urban Lake Nakuru is set within a small national park that offers a good chance of spotting both black and white rhino in the course of one game drive.
Often home to hundreds of thousands of flamingos, Lake Bogoria National Reserve is also noteworthy for the dramatic hot geysers that erupt close to its western shore.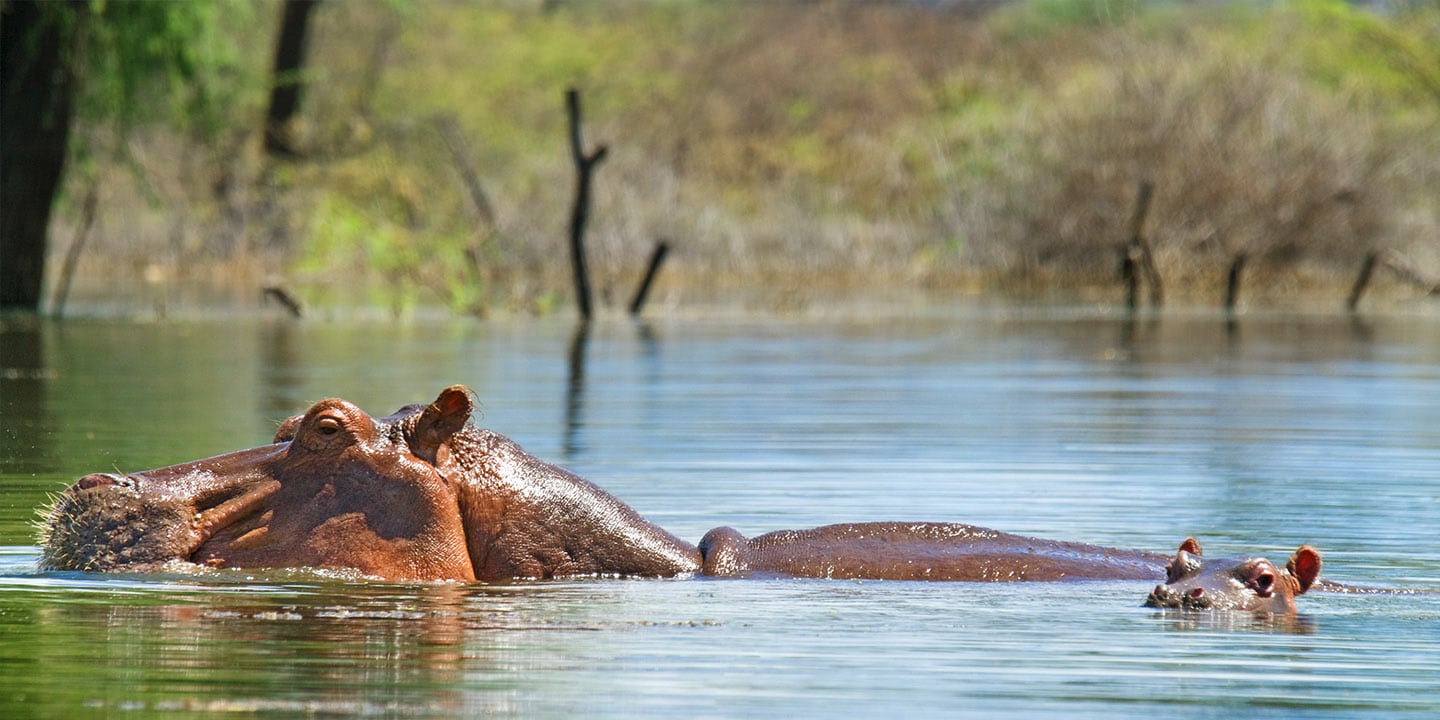 Hippo float in Lake Bogoria
A top-notch birding destination, freshwater Lake Baringo is also home to plenty of hippos and crocs, and has a refreshingly off-the-beaten-track feel.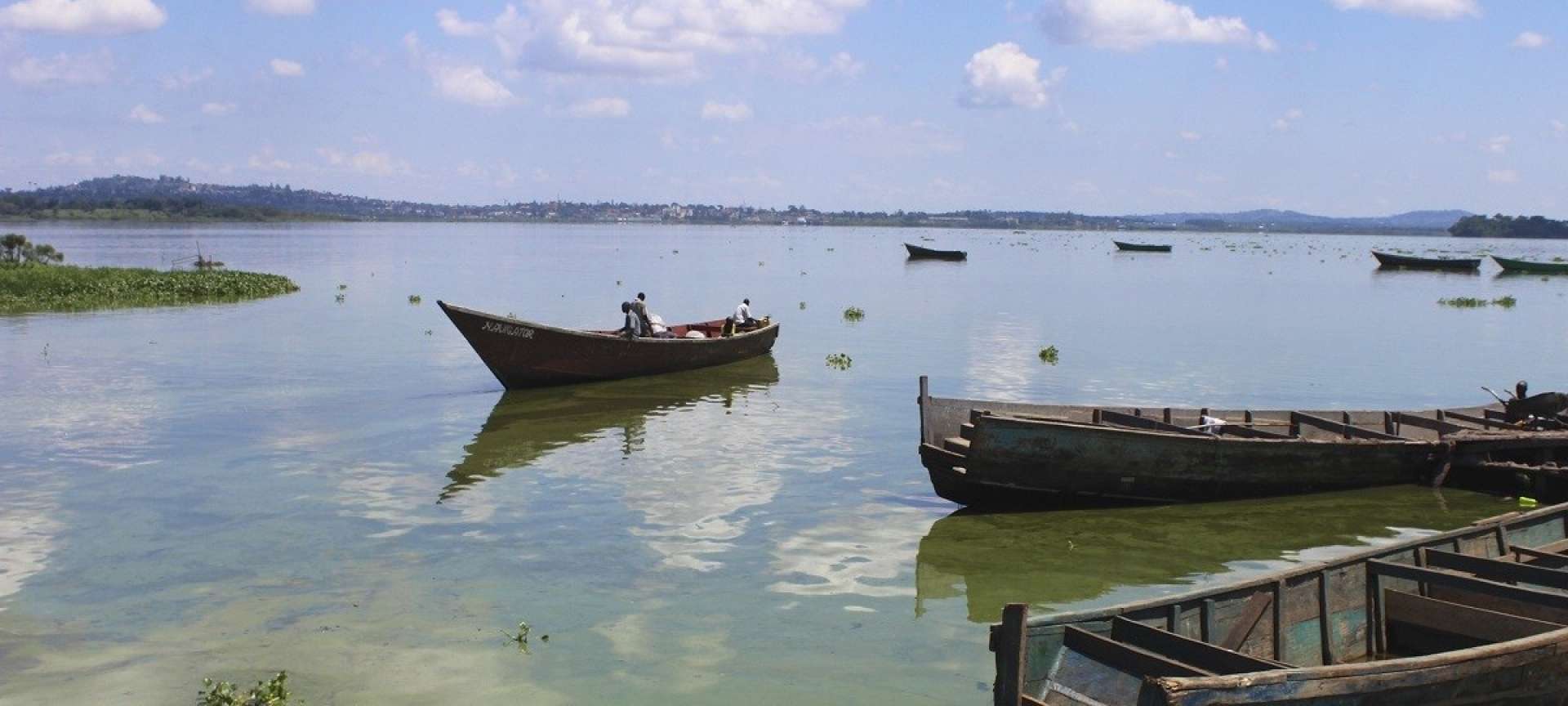 Fishing in Lake Victoria
The southwest of Kenya is occupied by Lake Victoria, which it shares with Uganda and Tanzania. This is the largest lake in Africa at 66,800 km2, but its Kenyan portion is poorly developed for tourism and suited only to aficionados of genuinely off-the-beaten-track travel.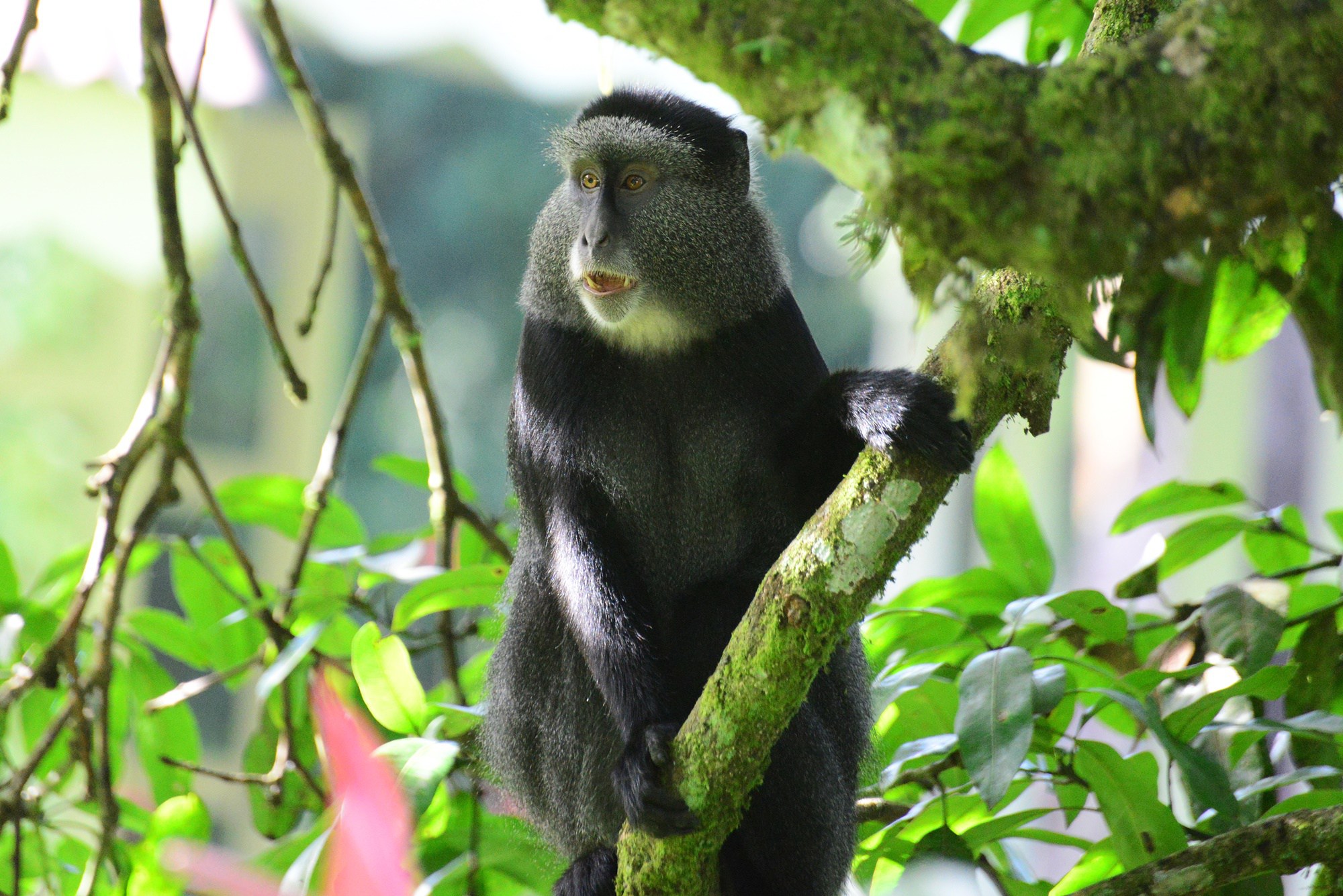 Blue monkey in the Kakamega Forest National Park | Credit: Olonana on Safari
A contender for Kenya's most underrated attraction, Kakamega Forest National Reserve protects the country's largest stand of equatorial rainforest. It is easily explored on foot, and its diverse fauna possess strong affiliations to Central Africa. A tally of seven primate species includes black-and-white colobus, blue and red-tailed monkey, and the nocturnal potto. The checklist of 360 bird species includes more than 30 forest-dwellers found nowhere else in Kenya, among them the spectacular Great blue turaco.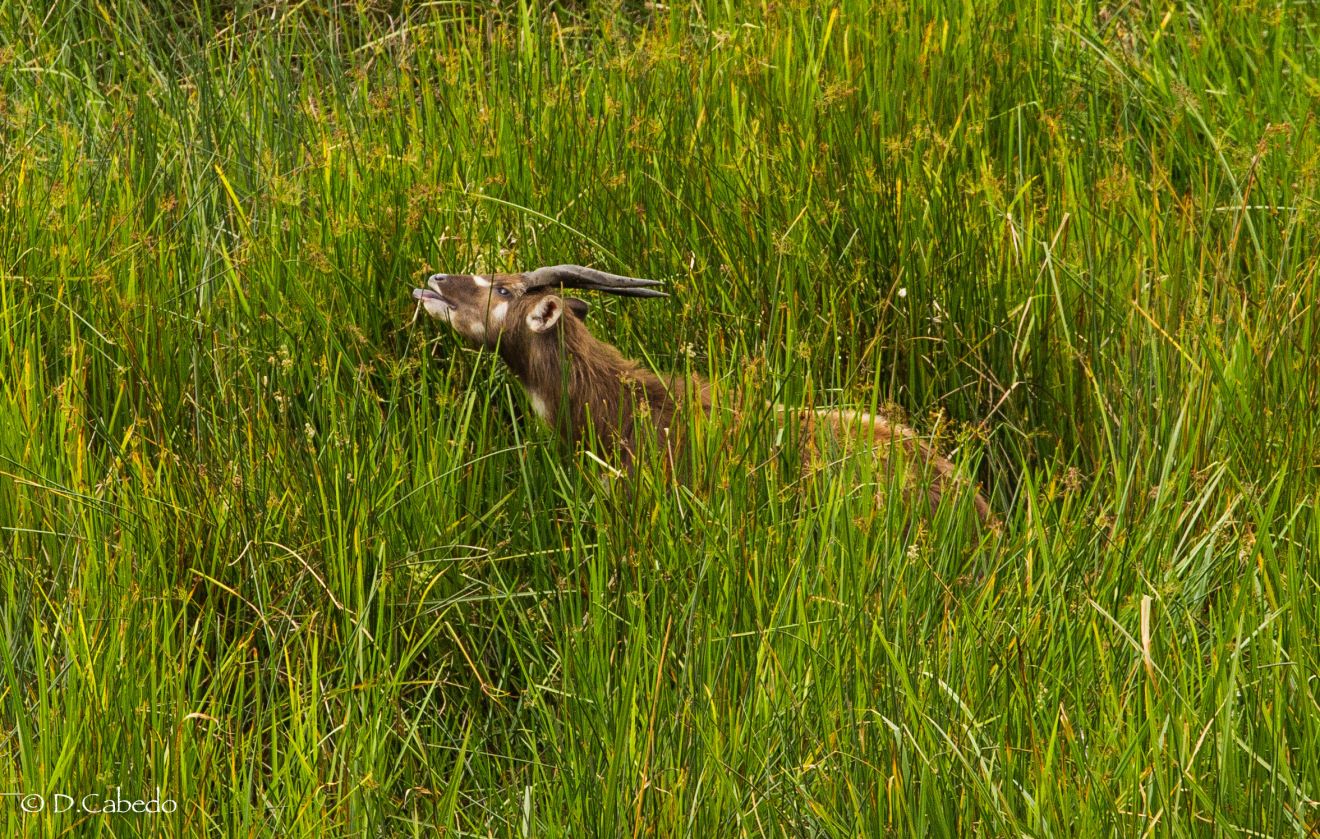 The rare Sitatunga in Saiwa Swamp
Another underrated pedestrian-friendly gem, tiny Saiwa Swamp National Park, traversed by a walking trail that leads to a series of wooden viewing platforms, is possibly the best place in Africa to observe the semi-aquatic Sitatunga antelope and white-bearded DeBrazza's monkey. A long list of forest and swamp birds includes the gorgeous Ross's turaco.
Practical Advice
The most straightforward way to explore the Masai Mara, Amboseli and to a lesser extent Lake Nakuru is on a fly-in safari combining one or all of these destinations with other national parks and reserves elsewhere in Kenya. It is also possible to drive into and between these reserves, a more affordable option that will entail a lot of time spent on dusty roads getting from A to B.

Most other destinations within this region are less remote and quite easily reached by car or by using public transport.

Accommodation to suit most tastes and budgets can be found throughout the region. These range from the exclusive tented camps and larger hotel-like lodges in and around the national parks and reserves to agreeable budget lodgings in more accessible destinations.