Why Go to the Serengeti?
The Great Migration is the most dramatic wildlife spectacle on the planet and there's only two places in the world where it takes place: the Masai Mara in Kenya and the Serengeti National Park in Tanzania. Every year millions of wildebeest, zebra and gazelle make their way from the Ndutu region in the south of the Serengeti, across perilous river crossings and huge expanses of grassy plains, to reach fresh green grass that comes with seasonal rains as they move northwards. For many months of the year, the vast herds can be seen in different parts of the Serengeti: calving at the start of the year, river crossings in the middle of the year, and the return journey from the Masai Mara at year's end.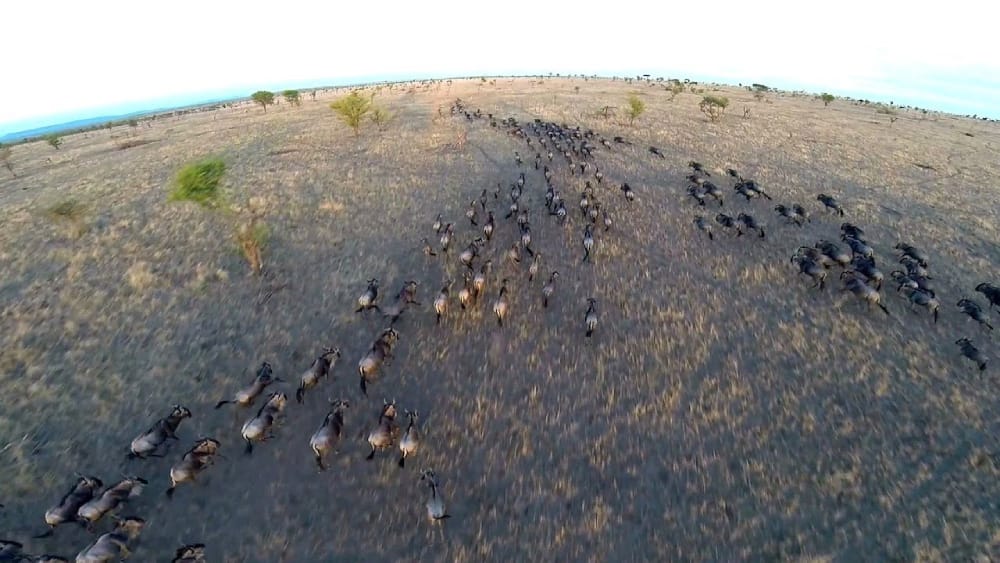 Apart from the drama of the Great Migration, the sheer vastness of the Serengeti makes it stand out from other wilderness areas. Named as one of the Seven Wonders of Africa, the Serengeti is makes up one of the most important ecosystems on the planet, supporting and abundance and diversity of animals and birdlife that is hard to match anywhere else. The national park, which is a designated UNESCO World Heritage Site, is also home to the highest concentration of large predators in the world.