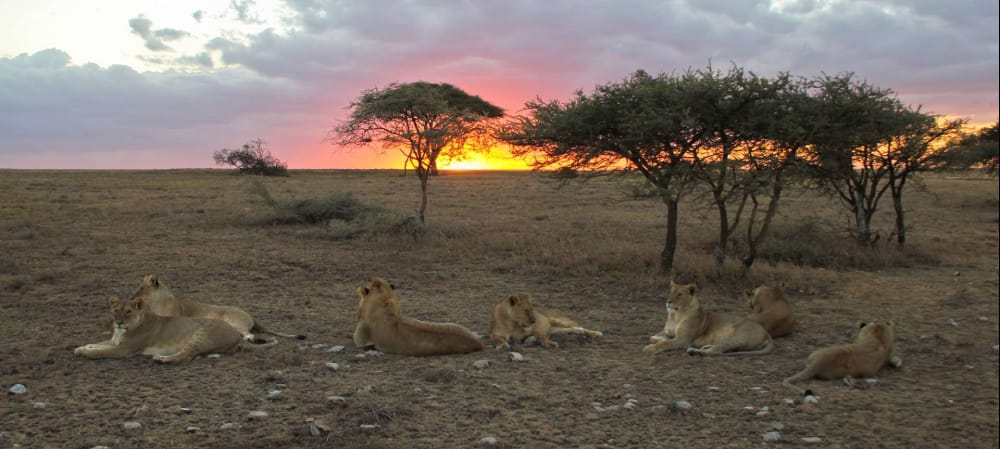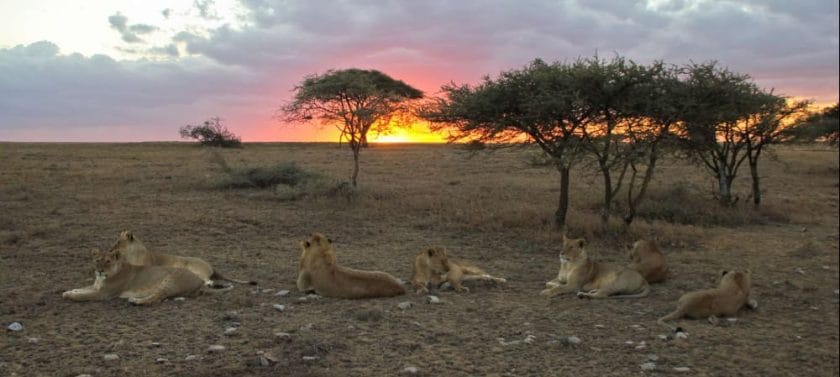 May is less rainy than April, but still one of the wettest months of the year, receiving an average of 18 days of showers in the month. It's slightly cooler than April, with a maximum average of 27C during the day.
The Central Serengeti is the best region to base yourself in for the month of May, as the Great Migration herds are on the move through the heart of the park this month. Towards the end of the month, the herds have moved into the Western Corridor.
Travel Tips
May is very quiet in the park, and it's a good month to travel if you want to get discounted rates at lodges and camps. Game viewing is not its best this month because of the rain and the lush vegetation, but you can still see epic scenes of the herds on the move.