Luxury Serengeti Safari
The Serengeti has much to offer high-end travellers, with a wealth of luxury lodges and tented camps scattered across the reserve and on its outskirts. Permanent lodges – which can be small or have dozens of rooms – have the full range of amenities, from tennis courts and gyms to spas and swimming pools where you can watch wildlife drink from water holes while you cool off. Tented camps, which give you a taste of sleeping under canvas without sacrificing any comforts (think king-sized beds, ensuite bathrooms, antique furniture and butler service). Then there are minimal-footprint seasonal bush camps which are only open during the months of the year when the migration is passing through the area, and exclusive, intimate mobile camps, which move a few times during the year with the movement of migrating herds. Mobile camps are an excellent choice for a Serengeti safari, as they get you close to the action in remote, untouched areas, and you get an experience of being immersed in the bush – but this is a long way away from rustic camping. Luxury mobile camps come with hot bucket showers, flush toilets, private butler service and gourmet cuisine served in dining tents, and some offer private and exclusive game drive vehicles and guides for each part of guests.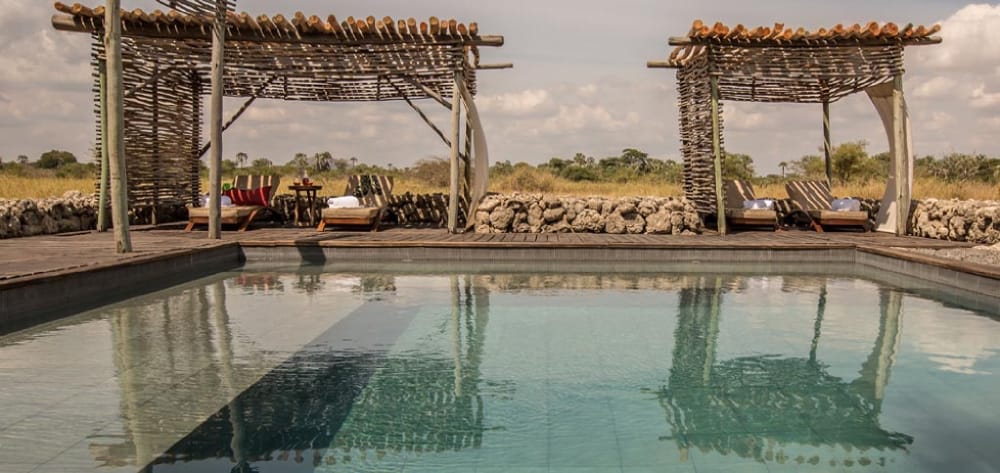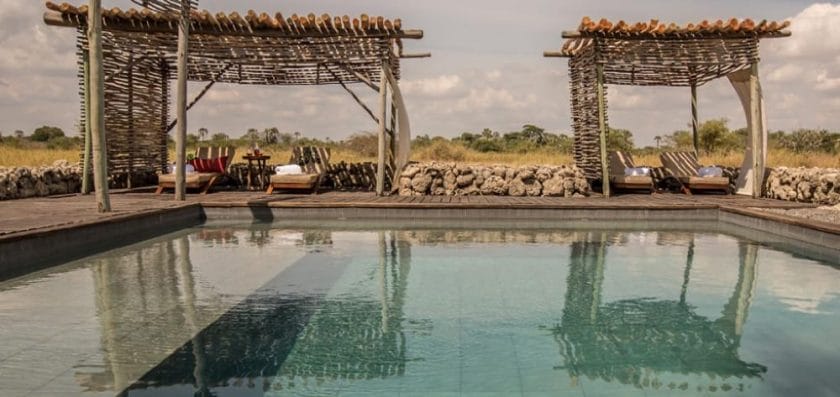 Credit: Chem Chem Safari Lodge
Picking your lodge or camp is a question of when in the year you're travelling, as the park is vast and there are different attractions in each region at different times of the year. If your priority is seeing the Great Migration, then you'll need to book a lodge that closest to the action in the month you're travelling.
You can hire a car, a driver and a private guide from Mwanza or Arusha and travel to the park on your own, or, the much easier and more hassle-free option is to do a fly-in safari, taking a small plane from Arusha to one of the many airstrips located across the Serengeti. Some lodges have their own private airstrips, and a vehicle will be waiting to collect you when you arrive – so your first game drive will be the journey to your lodge. You can also hire a car and a driver and still do a fly-in safari: the driver will travel from Arusha and meet you at the airstrip in the park.