Walking Safari Experience in Tanzania (7 days)
Walking Safari Experience in Tanzania (7 days)
Walking safaris gives you the chance to get closer to Africa's wildlife.
Tanzania National Parks have some great Wilderness Areas for walking safaris. This safari has been designed to allow for 3 days on foot, as well as some standard game viewing by vehicle and of course a visit to the Ngorongoro Crater en-route
Start your journey by exploring the Ngorongoro Crater. Within the crater rim, daily wildlife drama is played out as large herds of zebra and wildlife graze in close proximity to lion, leopard and black rhino. Outside of the crater, a similar drama continues in a more spread out manner with Masai herdsmen thrown into the mix.
Then onto the Serengeti where you start your walking safari experience. Walk in a wilderness area of the Serengeti eco-system, with armed National Parks guides. The safari is fully backed-up, with the support vehicle going ahead and setting up camp in private areas. After a few days on foot, enjoy the remaining days in the camp with game drives allowing you to enjoy game viewing from a different perspective.
Jan
Feb
Mar
Apr
May
Jun
Jul
Aug
Sep
Oct
Nov
Dec
Costing tip: When comparing with other companies, remember most of them only show the low season rate. How pricing works >
What to Expect on This Safari
This popular itinerary can be customised to match your budget and travel dates by adding/removing a few days or selecting different lodges
Welcome to Tanzania
You will have a briefing at your hotel in Arusha before heading off by road to the Ngorongoro Crater passing Lake Manyara en route. You'll be transported to the Ngorongoro Sopa Lodge - where you will spend your first night with lunch and dinner included.
The lodge has the most magnificent views over the crater floor, which is home to vast herds of buffalo, wildebeest, zebra, the rare and endangered black rhino, elephant, cheetah, leopard, lion and herds of gazelle.
Meals: Lunch & Dinner
Transport: Included

Move to the seasonal camp in the Serengeti
This morning, head off early to the Crater floor for game viewing activities, you will also enjoy a picnic lunch here. After this you will be driven to your next destination, the Serengeti National Park - Serengeti Wilderness Camp
If you are looking for an intimate safari experience, without compromising on comfort, then this is the camp for you.The camp is a 'seasonal' camp located in the heart of the Serengeti National Park. Seasonal camps have the benefit of being able to move to some of the best game viewing areas of the park and every three to six months, the camp move to a new location - following the great migration.
The tents each have a shady verandah, where guests may relax and read quietly or perhaps watch birds and animals. Aside from that, enjoy game drives, guided walking safaris, balloon safari and sight wildlife such as the migration, lion, giraffe, elephants and many more.
Meals: Full board and activities
Transport: Included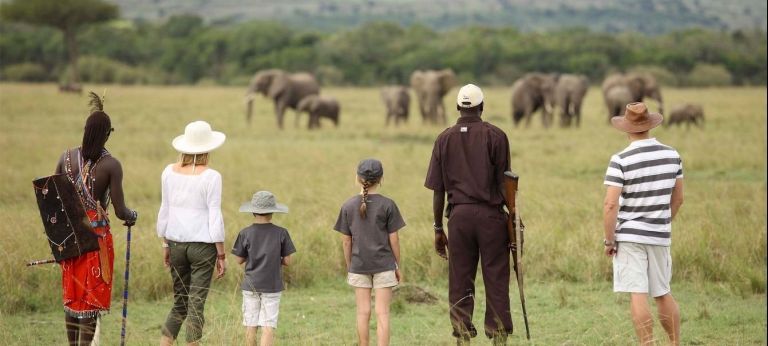 Enjoy the bush experience
Today you start your Walking Safari! You will be accompanied by a trained, armed Parks guide as well as your guide. The daily walks are not long – about 4 to 5 hours a day – and all your supplies, tents, etc are moved forward by your camp crew.
You will start your day with an early light breakfast… and start your walk before it gets too hot, and also to maximise the opportunity of seeing game when it's a little more active, and with good photographic opportunities. Walk for about 3-4 hours in the morning before arriving at the camp and enjoying lunch. The afternoon will be spent relaxing at the camp, before heading off for a shorter walk in the vicinity of the camp. Returning for sundowners and dinner/overnight.
Overnight in a lightweight camp which consists of 2.5m by 2.5m walk-in dome tents, mess tent, bedding and mattresses, chairs, bush toilet and shower, fridge / cool box, and camp lighting.
Meals: Full board and activities
Transport: Included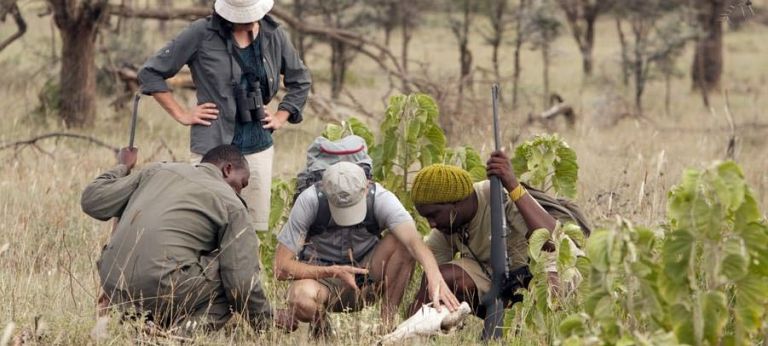 Back to the Wild Frontiers Serengeti Wilderness
This morning, enjoy a final morning walk in the cool of the day. You then meet the vehicle for your transfer back to your camp in time for lunch.
Optional afternoon game drive in the Serengeti.
Meals: Full board and activities
Transport: Included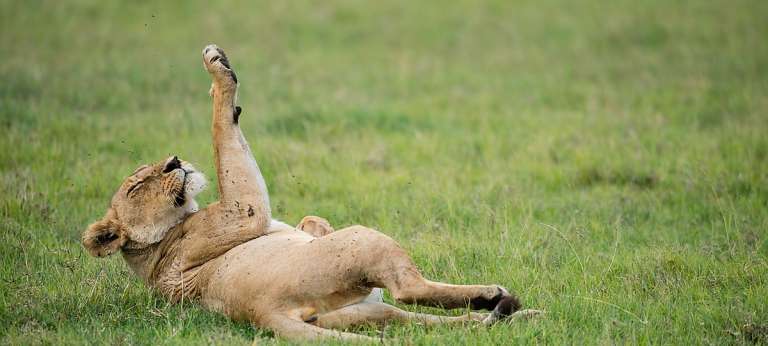 Goodbye - for now
Say your final goodbyes to the Wild Frontiers Serengeti Wilderness Camp before being transferred to the airstrip for your flight back to Arusha.
Recommended Iteniraries and Tours