The Atlantic Seaboard
The Atlantic Seaboard is a narrow band of suburbs sandwiched between the Table Mountain range and the Atlantic Ocean on Cape Town's western coastline. The area's proximity to the ocean and the inner city makes it a well-loved destination for locals and visitors alike.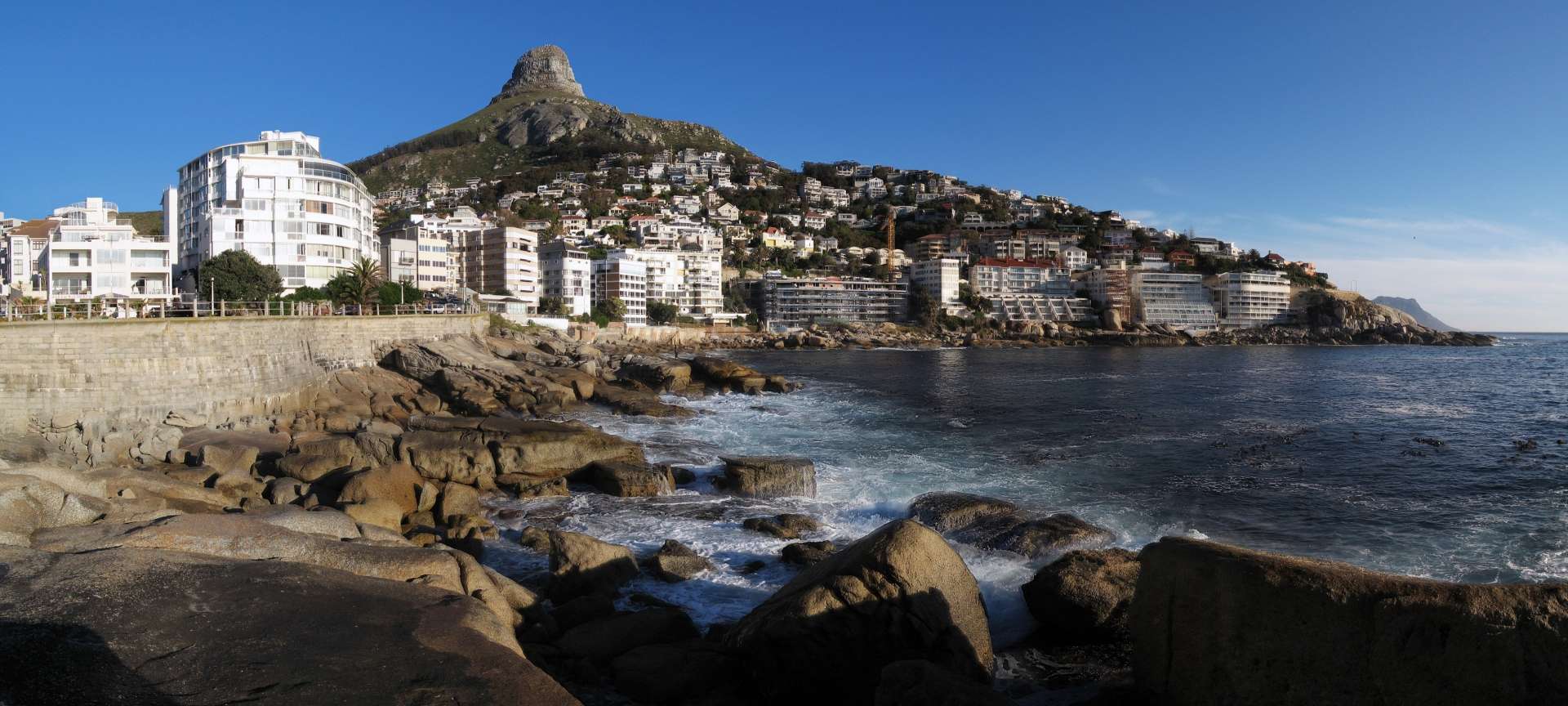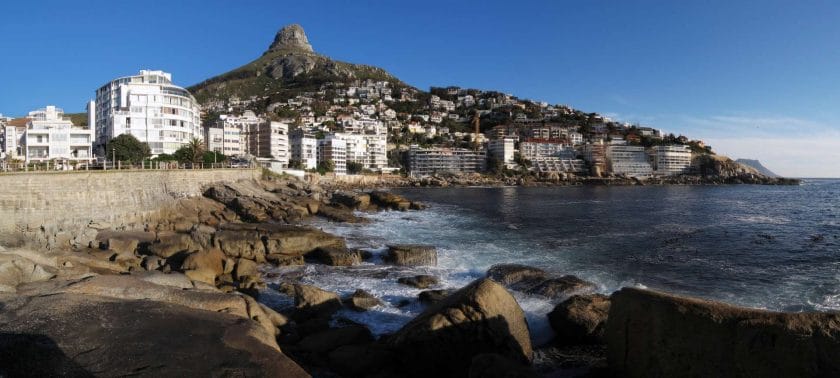 Green Point is closest to Cape Town's city center and is home to a world-class sports stadium, several sports clubs and gymnasiums, a century-old golf course, and a huge public park. Built in 1823, the eye-catching lighthouse at the northern edge of Green Point is the oldest operational lighthouse in South Africa.
Near the lighthouse starts a promenade that runs along the coast leading to the sea-facing suburb of Sea Point. The Sea Point Promenade is somewhat of an institution amongst Capetonians as its wide walkway, and sprawling lawns are favored by casual walkers, joggers, skaters, cyclists, and dog walkers alike.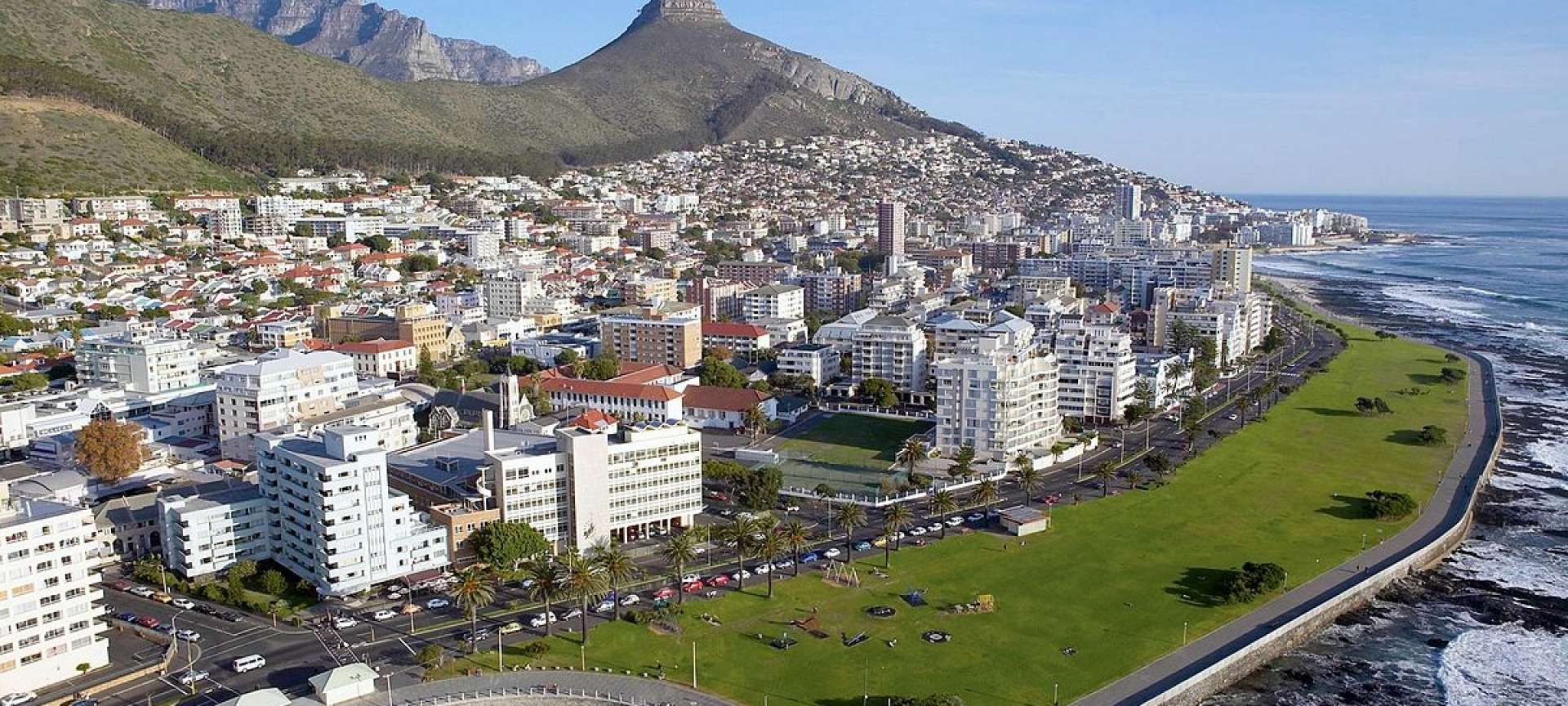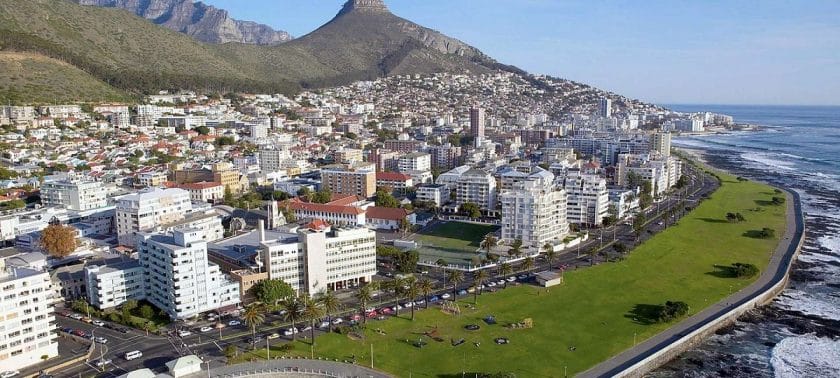 Clifton and Camps Bay's upmarket suburbs are home to the country's most luxurious and expensive real estate and the city's top-ranking beaches. Clifton has four beaches with crystal clear water, named 1st to 4th, shielded from the regular southeasterly wind making it a popular sunset destination. The white sandy beach at Camps Bay is wide and flat and bordered by a bustling promenade with excellent restaurants and cocktail bars.
About 10km (6mi) south of Camps Bay lies the equally upmarket but much more secluded suburb of Llandudno. Steep cliff sides hug a small but beautiful beach popular among surfers and has a much more intimate feel than those further up the coastline. Llandudno is strictly residential, and there are no shops or restaurants to be found, so it's best to bring a picnic basket for a day on the beach.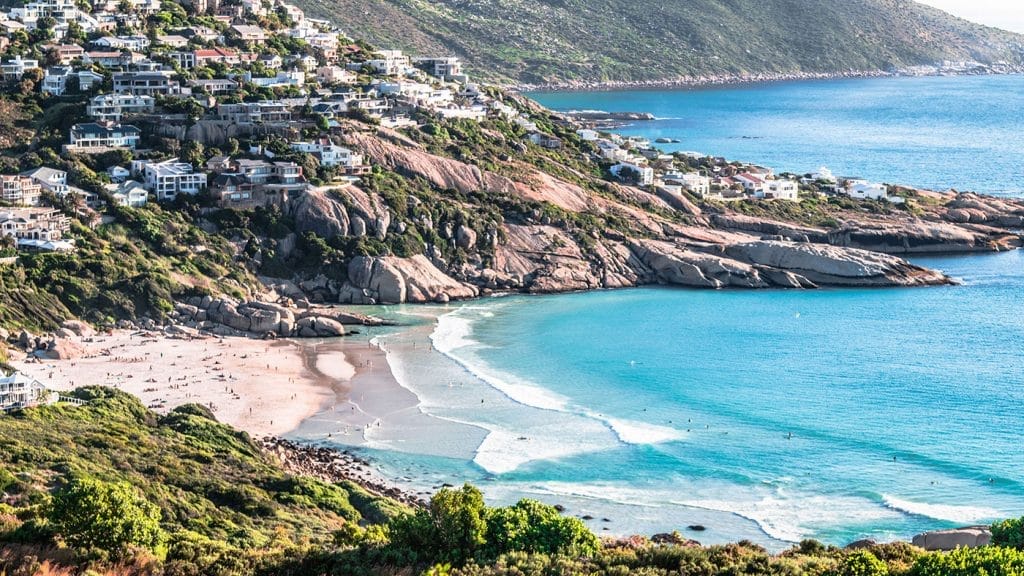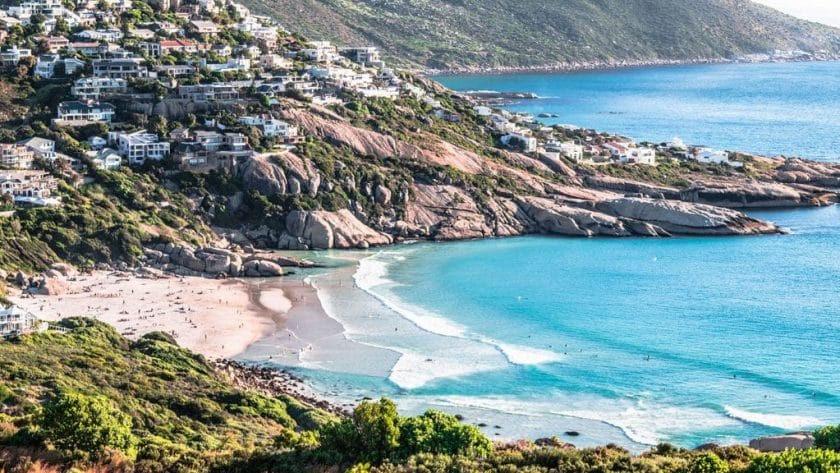 Finally, on the southernmost end of the Atlantic Seaboard lies the historic fishing village of Hout Bay, framed by a sharp mountain peak that juts up into the air like a rhino horn called The Sentinel. Hout Bay means "Wood Bay," so called because much of early Cape Town's construction material was sourced in the area. Today Hout Bay offers visitors an excellent collection of seafood restaurants, bustling weekend markets, and boat trips to Duiker Island, the home of a resident seal population.
Highlights
Restaurants along the Atlantic Seaboard, particularly those in Camps Bay and Hout Bay, offer exceptional seafood menus coupled with quintessential seaside charm.
Cape Town's premier beaches are found on the Atlantic Seaboard. The white sandy beaches and crystal clear waters of Clifton and Camp's Bay are the most popular, but there are also many secluded spots like Beta Beach, Bakoven, and Sandy Bay if you want to escape the crowds.
Accommodations in Camps Bay and Clifton are consistently rated as the most exclusive, luxurious, and scenic in Cape Town. While renting here comes at a premium, you'll experience the very best in accommodation that Cape Town has to offer.
Chapman's Peak Drive, starting on the southern edge of Hout Bay, is world-renowned for its scenic beauty and engineering achievement. Don't forget to bring your camera!
Practical Advice
The Atlantic Seaboard can be reached by a 30-minute car journey from Cape Town International Airport. All major car rental companies have counters at the airport, and regular taxi and shuttle services offer transfers to any destination on the Atlantic Seaboard.
Unless you intend to drive out of Cape Town, renting a car isn't necessary, as getting around on the Atlantic Seaboard is often much more convenient by taxi than searching for parking everywhere you go.
Book accommodation well in advance for the peak holiday seasons during December and January, as the Atlantic Seaboard is a popular destination.