Why Return to the Serengeti?
The Serengeti is so vast that you could never even think of seeing it all on one trip. Each region offers different landscapes and wildlife highlights, as well as varied lodging and activity options. Return visits would definitely make the most of the park's diversity.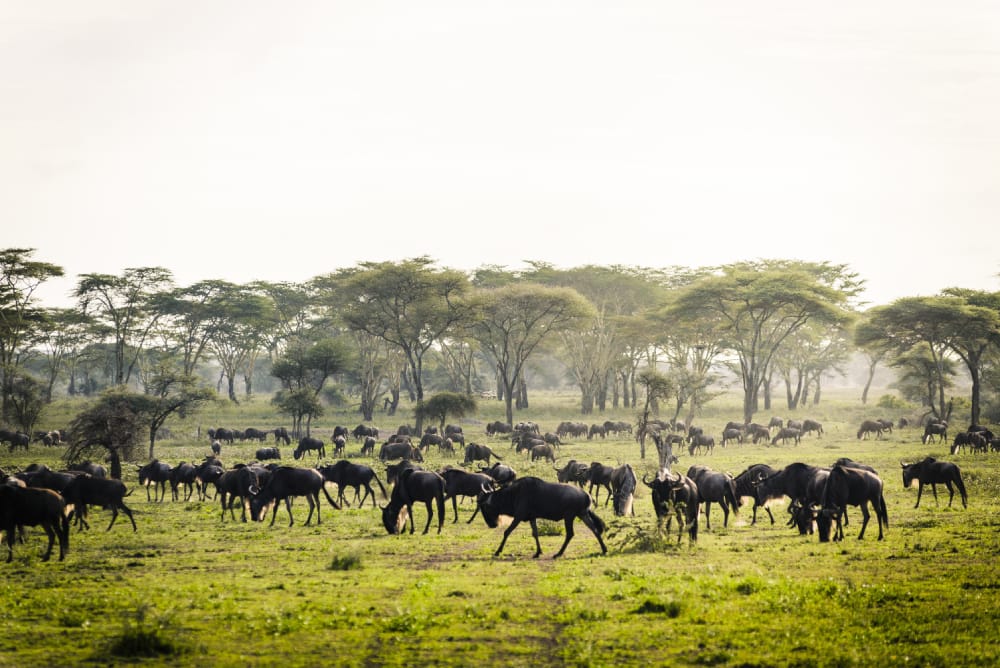 Credit: Sanctuary Kichakani Serengeti Camp
There's also a lot of seasonality to the park and its wildlife, and different regions of the park have different things going on at varying times of the year. It would definitely be worth visiting in the peak months of the Great Migration, to witness this incredible wildlife spectacle – the vast herds, lion kills and river crossings – and then returning to the park at a quieter (but no less exciting) time of year, such as for wildebeest calving in the south of the park in January and February.
With the varied lodging options, return visits would allow you to experience the breadth of what's on offer, from permanent lodges to mobile tented camps, as well as multi-day walking safaris where you stay in small camps each night.