Okavango Delta Honeymoon
The Okavango Delta is probably the world's premier safari destination for honeymoon couples, with stunningly designed, intimate lodges and some of the best wildlife viewing in Africa.
Okavango delta lodges have a reputation for exceptional, personal service and many cater specifically for romantic holidays and honeymoons. Here you'll find tented suites like villas, with sparkling plunge pools, outdoor showers and candle-lit baths.
And at night, raised walkways lined with warm, glowing lamps as you make your way down to dinner under the stars. Not all Okavango camps offer the same level of luxury, but standards are high just about everywhere you look. The focus is firmly on small-scale, personal experiences. Quality not quantity is the emphasis here for your Okavango Delta honeymoon.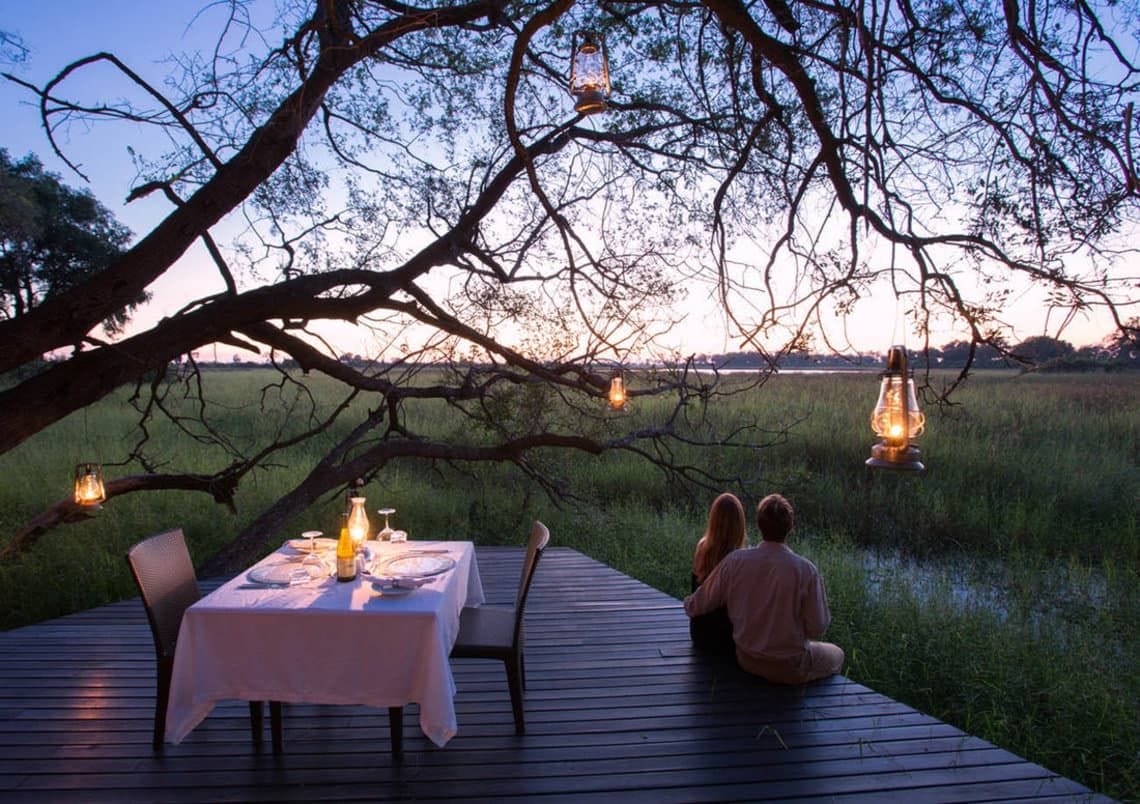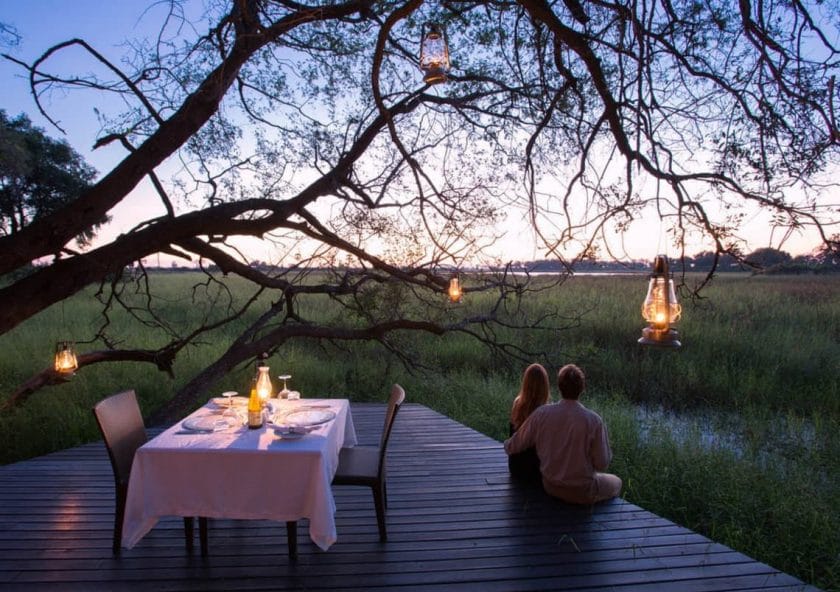 There's no one region that's especially good for an Okavango Delta honeymoon, it'll depend entirely on your budget and what you want to do.
There are beautiful, intimate camps and lodges scattered throughout the Okavango, but keep in mind that local conditions vary widely and the same camp can be very different at different times of year. Arrive from late April to the end of August and you'll find the Delta flooded and green.
Many camps and lodges will be surrounded by open water, perched high on wooden stilts over an endless magical lagoon. But a few months later and the same area may be dry and bare, great for game viewing and a more traditional safari, but very different from earlier in the year.
That said, many lodges will offer a range of activities regardless of the season, even if transfers or other arrangements may need to be made. Make sure you're aware of what's available when you visit. You may need to pick your season carefully to fit your preferred activities in for your Okavango Delta honeymoon.
Highlights
Mokoro excursions are one of Okavango's most special experiences and they can be incredibly romantic, especially with a private guide. When the floodwaters are high enough it may be possible to start right from camp – a real sense of exploration for more adventurous couples.
Many central Okavango lodges can only be reached by air and just flying in to camp is an adventure in itself. Longer sightseeing flights can also be arranged – in light aircraft, helicopters or hot-air balloons. But perhaps the most romantic experience is just to be in the Delta together. A honeymoon safari to the Okavango is the holiday of a lifetime and one neither of you will ever forget.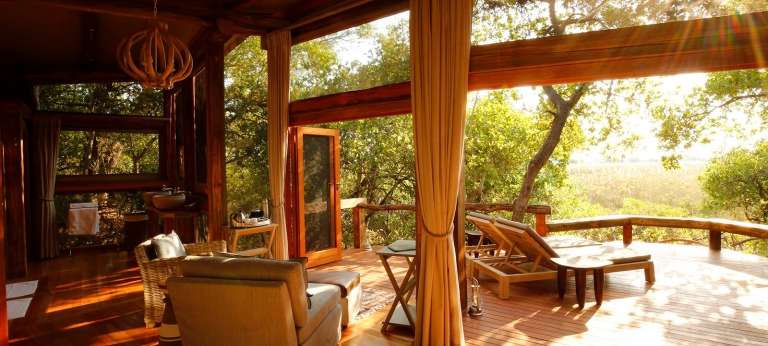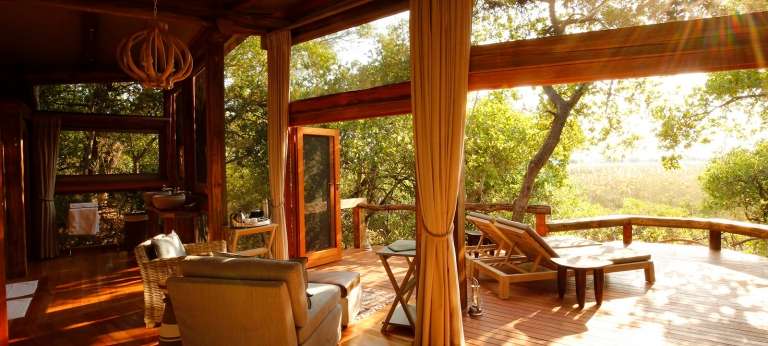 Travel Tips
The Okavango's top lodges are all excellent for an Okavango Delta honeymoon, but if you prefer a holiday without children then look out for those with strict minimum age rules. There are a number of camps that don't allow kids under 12 so there's plenty of choice if you prefer adults only.
That said, most camps are well-designed and well-spaced out, and some have the added feature of private sundecks and plunge pools. April and May tend to have good weather, while being less busy, although early April may still see some late rainy season showers. Late May into June/July is also the best time for mokoro trips, although the Okavango's camps and lodges do get busier as the flood season progresses.