Okavango Delta in January
Climate
January is the Okavango Delta's wettest month, with regular spectacular thunderstorms that usually arrive in the late afternoon. Mornings in January often begin bright and clear, turn suddenly violent and then clear again overnight. It's rare in the Okavango to see consecutive days of persistent rain, but in January and February there's always that chance. In general, however, you can expect brief, heavy downpours with a few days of partly-cloudy weather mixed in between. The northern concessions and Panhandle tend to see the biggest storms, but it's impossible to be precise except to say that some rain will fall. Daytime temperatures in January average over 30°C (86°F), and can climb above 36°C (97°F) when the sun comes out. Night-time minimums are seldom below 20°C (68°F) and humidity is high all across the Delta.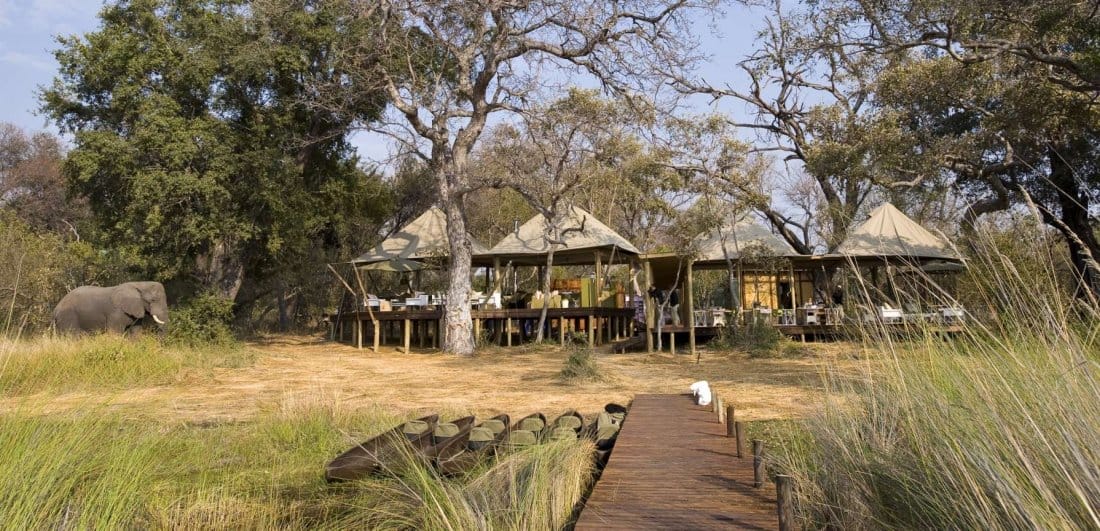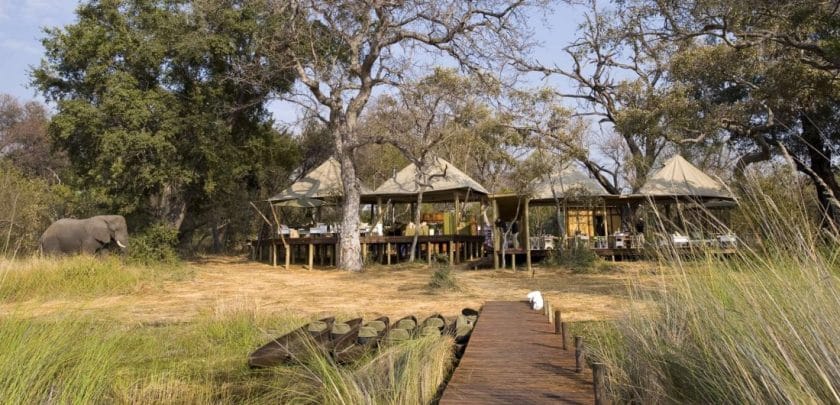 Best Regions in January
Although the rains are at their peak, the Delta floodwaters have yet to arrive and January sees some of the lowest water levels across the Okavango. Motorboat and, especially, mokoro trips may not be possible in certain areas and only lodges with deep-water access are able to offer water-based activities. In fact, most Okavango Delta lodges used to close completely during January, but many now stay open year-round, offering motorboat transfers to the deeper channels or more traditional land-based activities such as walking safaris and game drives. Driving, however, can be difficult at this time of year as the heavy rains turn the dirt tracks to mud. Moremi Game Reserve is especially notorious and although off-roading in the mud can be fun, some experience is required and it's essential to travel with more than one vehicle.
Highlights: Because of the rain, January is seldom recommended as the best month in the Okavango, but nevertheless it is a beautiful time to visit. The birdlife is excellent and the Delta comes alive with their song – it seems there's always something calling out, throughout the day and deep into the night. As so few people visit during January the camps and lodges also tend to be very quiet. Guests are treated to an even more intimate experience than usual, with the added benefit of significant discounts – as much as 50% off the standard rates.
Disadvantages: The major disadvantage in January is the rain. Some rain will almost certainly fall, but if you get unlucky a whole week may be drowned out. January is also not the best time for water-based activities – not just because of the weather, but for the low water levels too. If you visit in January, then keep your expectations realistic. If you go for the overall ambiance you won't be disappointed.