Wildlife in Okavango Delta
Official counts vary, but it's generally thought that the Okavango Delta supports at least 2000 major species. Over half of these are plants, from giant hardwoods to waterlilies, with huge reed beds and grasslands and thick riverine forests. In the midst of the Delta you'll find wild date and fan palms, clustering on low islands between the fig and waterberry trees. Take a look at a satellite image and you'll see just what an anomaly this is – a lush hand of vegetation reaching south into the sand.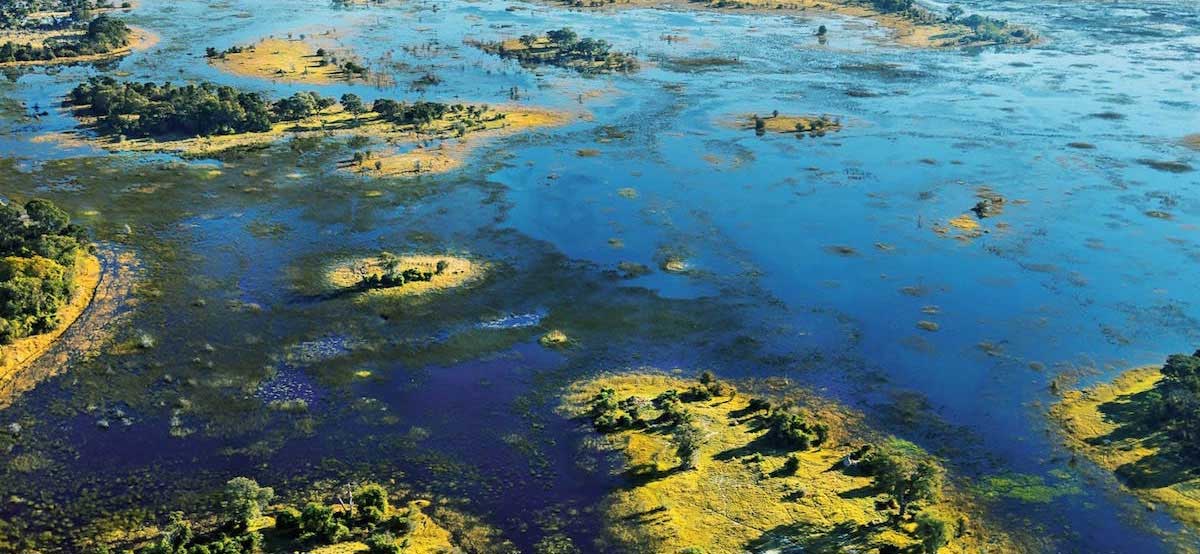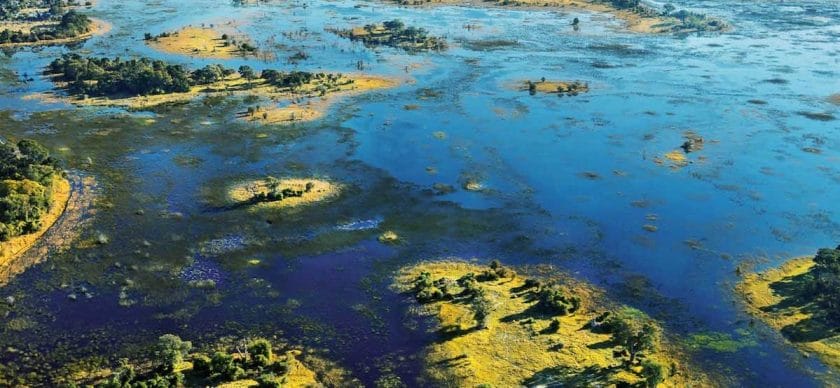 Up close in the channels, beneath the waving papyrus, painted reed frogs can be seen clinging to the stems. Around 30 amphibians have been recorded in the Delta plus 60-odd reptiles and around 70 species of fish. In fact, many visitors come especially for the fishing and 'catch and release' fishing lodges are popular along the Panhandle. The ferocious-looking tigerfish is the most sought after prize, plus bream and huge catfish, up to a metre-and-a-half in length.
The Okavango Delta never drains completely and the best way to experience it is by boat. Whether you're fishing or not, a boat excursion is essential, either by flat bottomed motorboat or local dugout canoe. Called 'mekoro', these canoes are polled through the narrow waterways – an ideal way to discover the Delta's 400-plus species of birds. Expert guides will skirt around the pods of hippos, as you silently soak in one of the world's last great open-air aviaries.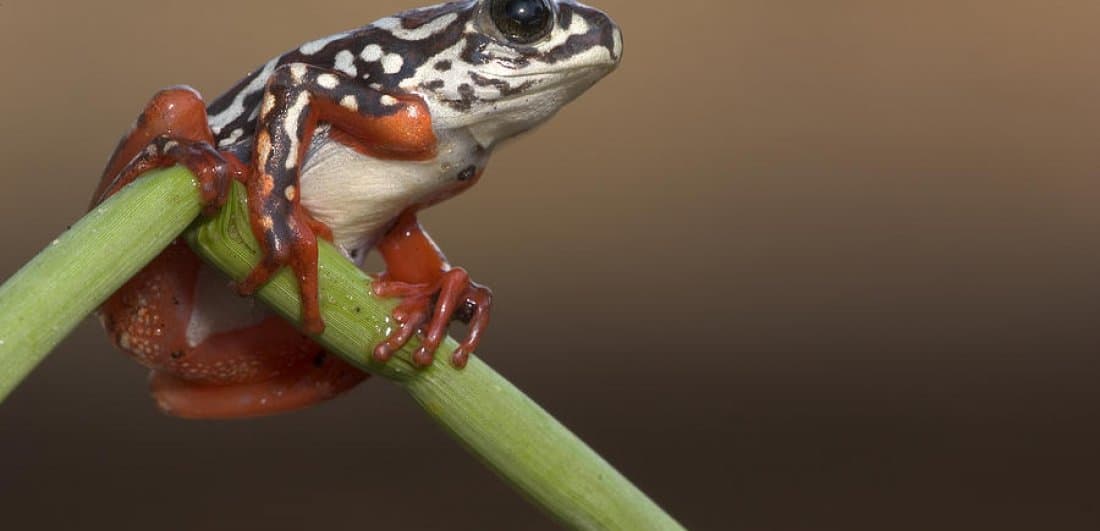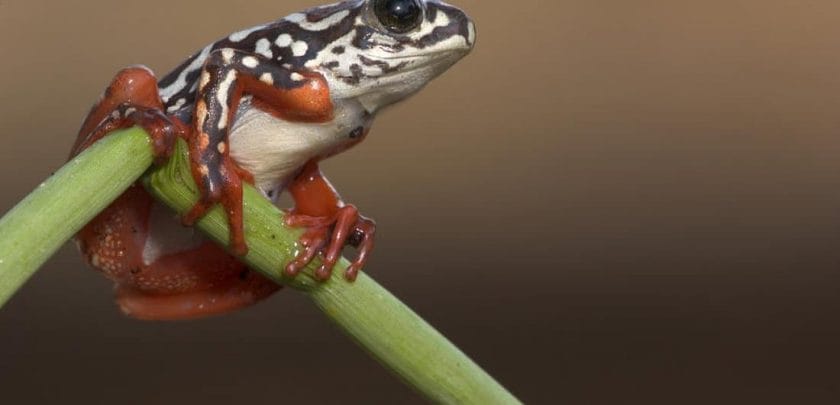 On the islands and floodplains Africa's iconic megafauna awaits – over a third of the continent's elephants move through the Delta each year. All of the Big Five are found here in good numbers, including black and white rhino which have been recently reintroduced. While predator sightings are never guaranteed, there are few places left where so many come together. Lion, leopard and cheetah are relatively common, as well as wild dog, hyena, jackal and the smaller wild cats. These prey on the many thousands of herbivores who are drawn to the Delta's water and abundant food. The rare sitatunga and red lechwe are both adapted to the swamplands and you'll also find the stunning roan and sable antelope with their scimitar-curved horns.