Okavango Delta in September
Climate
The long, dry winter continues into September and by now there's been no rain for about five straight months. The Okavango Delta is now an essential source of grazing and water, and as the annual flood gradually recedes, the pressure builds and competition increases along its drying waterways. Both night and daytime temperatures rapidly increase, averaging 15°C (59°F) to 35°C (95°F), with some hot days up to 40°C (104°F). The shallow pools and floodplains evaporate quickly in the heat and the surrounding vegetation thins out even further, with the only strips of greenery sitting tight against the channels.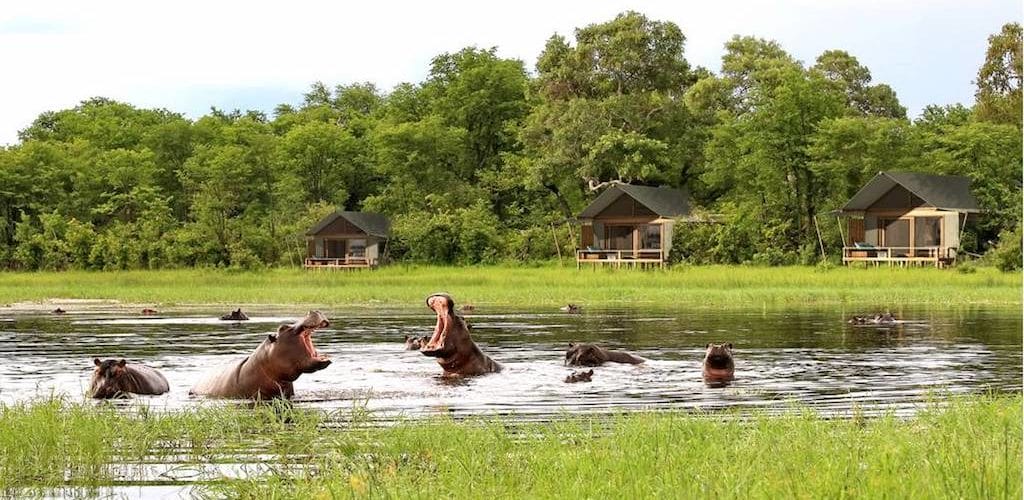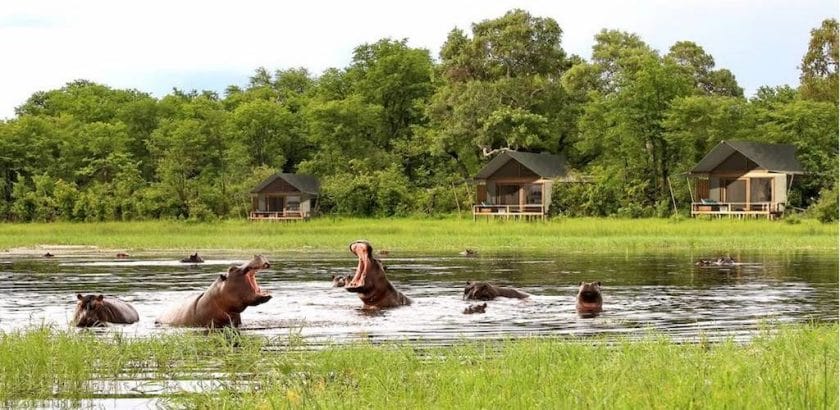 Best Regions
The floodwaters recede in the northern and western regions first, triggering the annual catfish run which starts in the Panhandle and spreads southeast. It's a wild feeding frenzy that's a sight to behold and well worth a visit even if you're not interested in fishing. For those who are keen anglers it's an ideal time for tigerfish and many come to the Panhandle specifically for this reason. Elsewhere in the Delta, September is one of the best months for wildlife viewing and a good time for walks in the northern concessions and horseback safaris in the south. As the month progresses, the ebbing flood can have an impact on mokoro trips. The southwestern regions tend to dry up first so head north and east for the best conditions.
Highlights: As the shallower waterways slowly dry up, they strand thousands of fish in ever decreasing pools. These attract hundreds of storks, herons and birds of prey, who squabble among themselves over the easy meal. September and October are traditionally the best months for predators, which are much easier to spot through the now very dry vegetation. Both predators and prey congregate on the channels, the only source of water for miles in any direction.
Disadvantages: September is still peak season, which means peak rates across the Okavango, and bookings need to be secured up to a year in advance. It also gets quite hot and dusty by the end of the month and boating and mokoro safaris may not be optimal along the Delta's fringes.