Okavango Delta in February
February is another wet month in the Okavango Delta, but like January, the rain and clouds are usually interspersed with a few fine, bright days. These summer months are always highly unpredictable however – there may be sunshine for over a week and then four or five days straight of cloud and afternoon storms. A thunderstorm over the Delta is one of Southern Africa's most awe-inspiring sights: incredible towering clouds and sudden jagged lightning; reflections bouncing off the water towards the wild, distant horizon. It's almost worth the risk of a rained-out safari, which is always a possibility, even though persistent rain is unusual. When the clouds do clear, the temperature can easily hit 36°C (97°F), though it's typically closer to 30°C (86°F), and around 20°C (68°F) at night.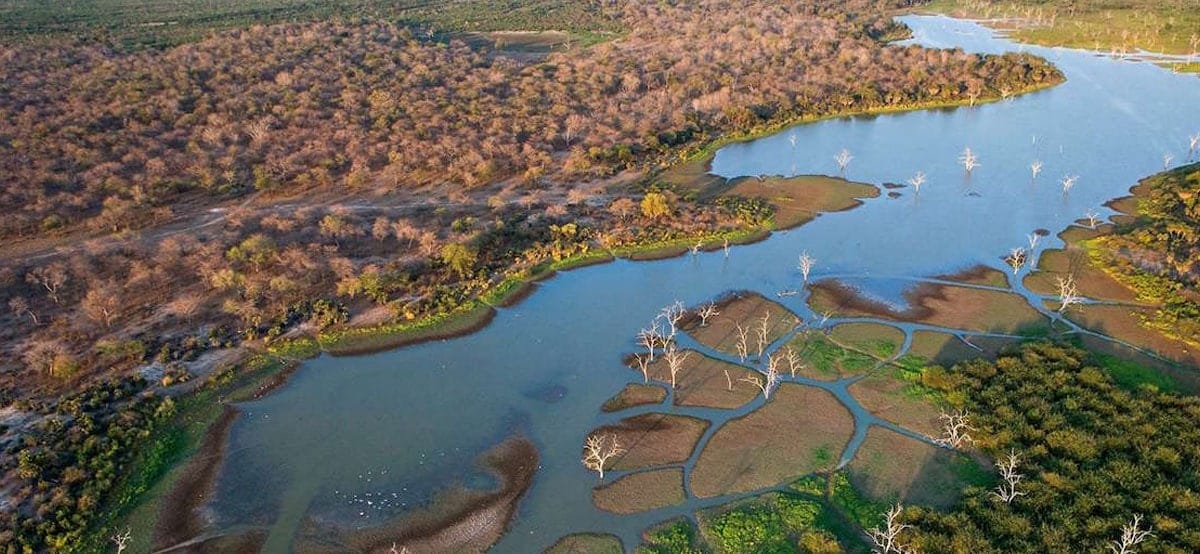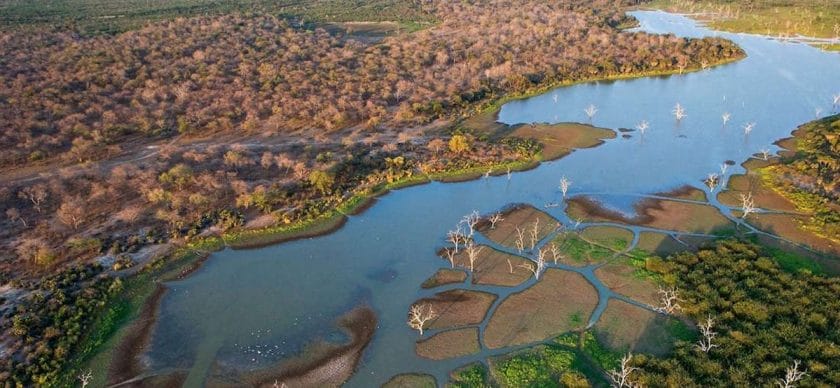 Where to Go
In Moremi Game Reserve, and all around the Delta, the frequent heavy downpours take their toll on the dirt roads. February is perhaps the muddiest month in Moremi and you'll need two or more vehicles in case one gets stuck. If the rains have come early, the Panhandle may already be filling as the first surge of floodwater pours down from Angola. The rest of the Okavango will still be very low, however, and water-based activities may not yet be available further east. Lodges on the deeper channels – in the central Delta and northwest – can be great for birding at this time of year. Many species will be in their breeding plumage and the reed beds and vegetation in general is at its verdant best.
Travel Tips
Highlights: February is not known as a great time to see predators, but just because it's raining they don't disappear. The thicker vegetation tends to make animals harder to spot, but when you do see them the lush bush and stormy backdrops can make for some wonderful and unusual photographs. Like January, February is usually fairly quiet in terms of visitors, despite many lodges offering up to 50% off their usual rates.
Disadvantages: Although the vegetation is at its greenest and most beautiful, the birdlife at its best, and the herbivores well-grazed and in excellent condition, the risk of rain still keeps many people away. With water levels still at their lowest across most of the Okavango, water-based activities are also not always possible and the dirt roads everywhere are at their muddiest at this time of year.