Questions about the Migration is probably the most asked question that we deal with as a safari consultant. "We would like to be as close to the migration as possible" is perhaps the most common request with a Migration safari quotation. The answer is easy, yes we can but also tricky because we can't guarantee where the migration will be in the future.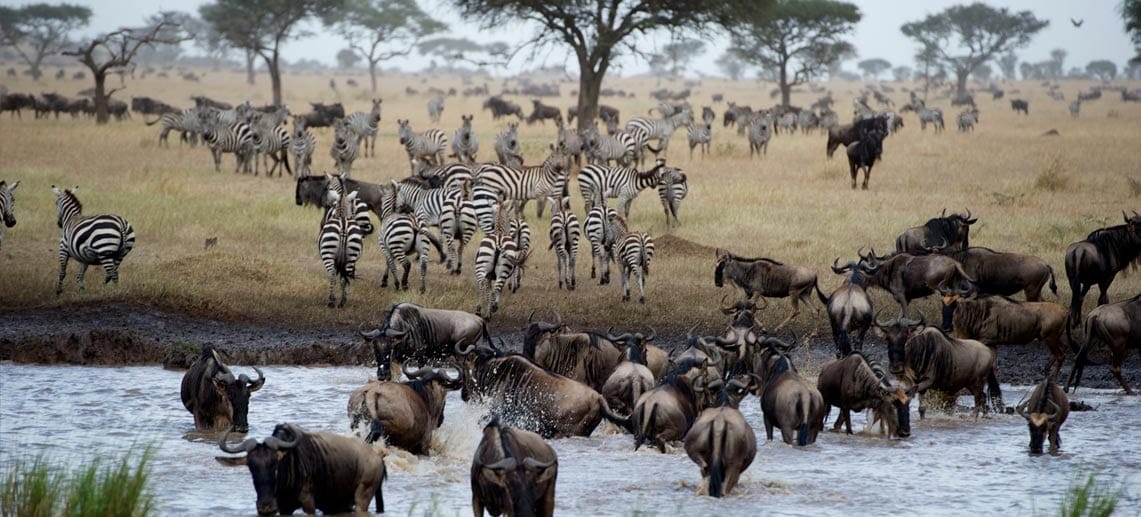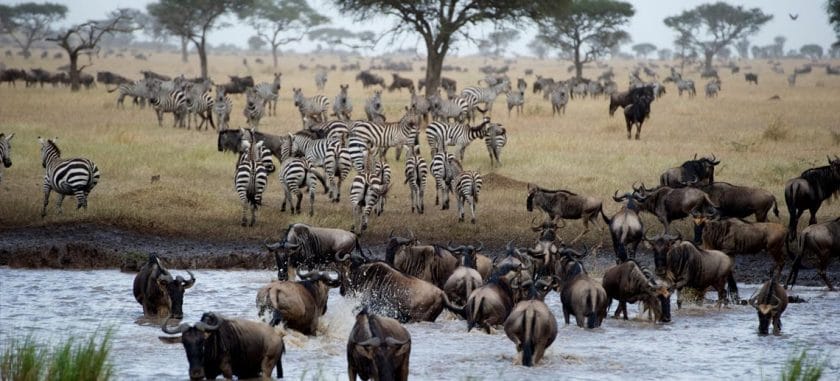 There are a few factors that we have to take into account, such as the wild nature of the animals and also the fact that the migration herds follow the rain that provides food. If the rain is early or late, then that might have an impact on where the migration herds are going to be at a certain point in time. There are two big events on the migration calendar, which attract the most attention, which I will go into more detail below.
January to March – calving season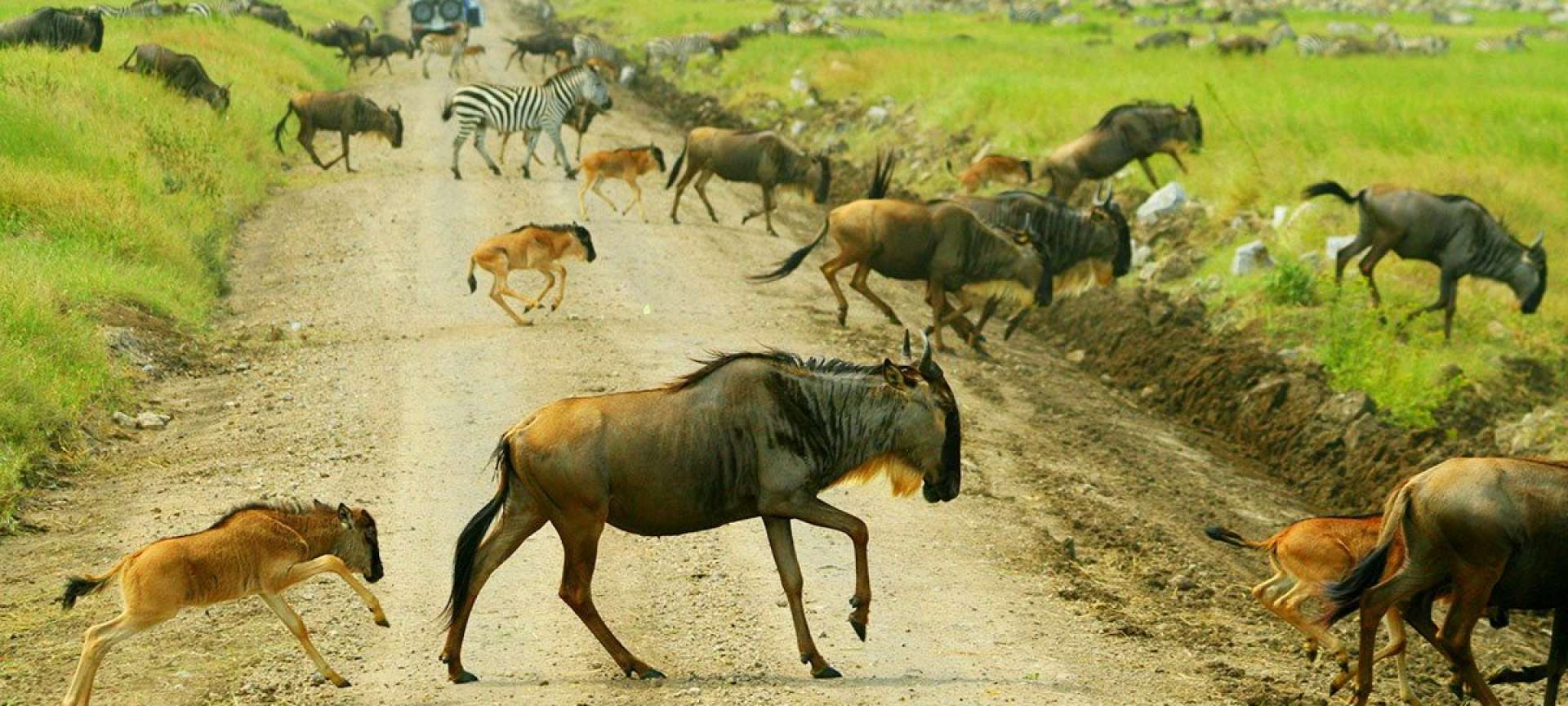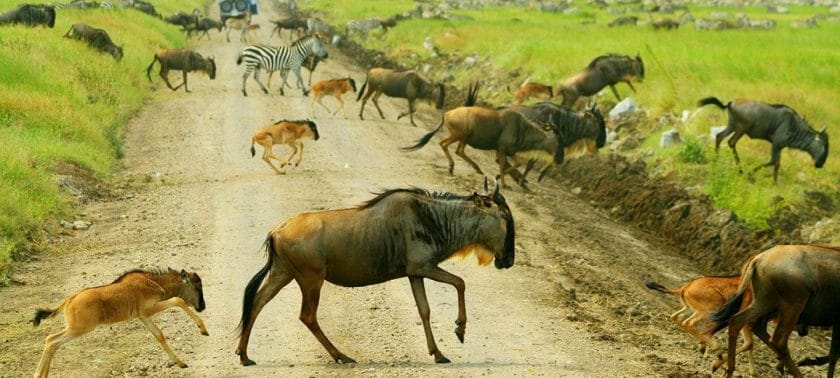 January to March is when you will find the concentration of the migration herds in the Southern Serengeti close to Lake Ndutu, all nicely bunched up in one region. This is the calving season, and with the calving season comes to the excitement of all the "little ones" running around as well as the predatory action, which makes this one of the highlights of the migration.
July to August/ September – River Crossing and Masai Mara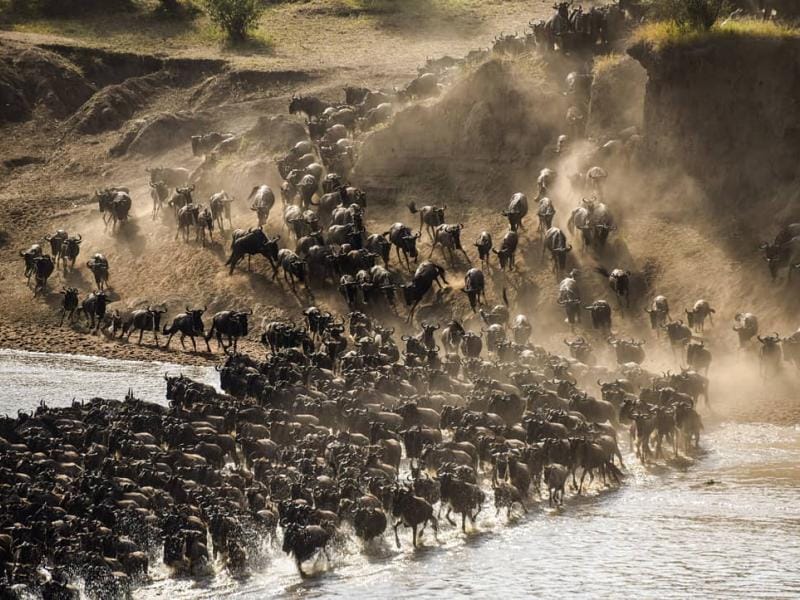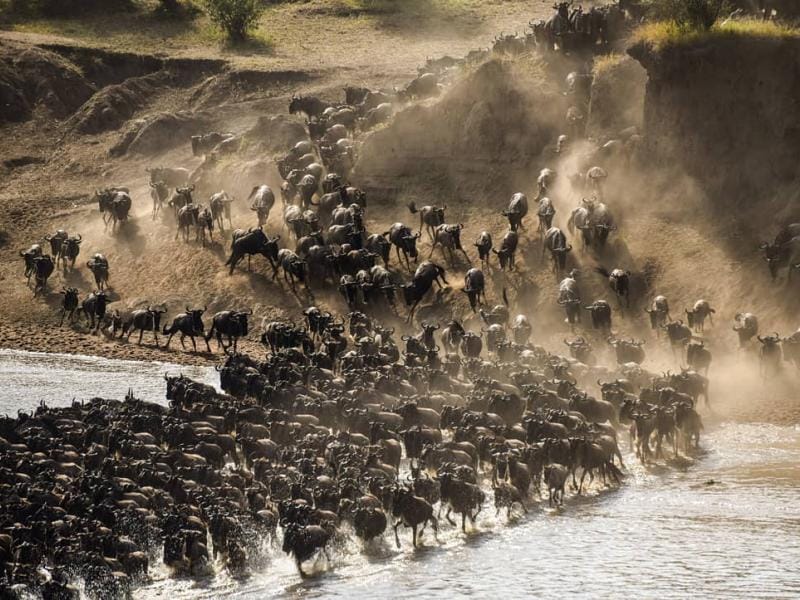 The Mara river crossing, this is the number one attraction and the most requested time of the migration calendar. July to August is the primary crossing season where an estimated amount of over 2.5 Million zebras and wildebeest makes their way across the Mara River and into the Masai Mara region before returning to the Serengeti. The Mara River crossing is probably the most documented event of the migration and what most people want to see.
Rest of the year
The rest of the year is when you will find the migration animals moving from the Northern parts of the Serengeti back towards the Southern part of the Serengeti for the calving season. The migration herds spread throughout the savannah, and you will encounter the various "pockets" of zebras and wildebeest as you drive along within the Serengeti.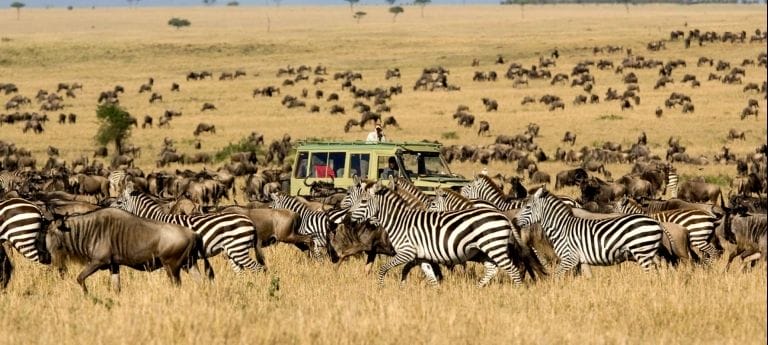 The migration consists of thousands of smaller "pockets" of zebra and wildebeest herds, and the animals are spread out throughout the savannah plains. To answer the question, "How far is the Migration" is a little bit more complicated and it all depends on what time of the year it is. It is not uncommon to see the migration herds from the Southen Serengeti, all the way to the Northern Serengeti.