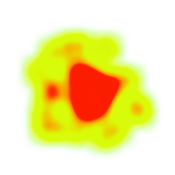 October is a good time to see the wildebeest herds move back into the Serengeti.
October is a hot spring month in Tanzania's Serengeti National Park, with average temperatures ranging from 15°C (59°F) to 28°C (82.4°F). October will be milder as the dry season draws to a close. Early thunder is also possible in the Masai Mara and Serengeti.
The wildebeest herds are currently in the Masai Mara but will begin to migrate back into the Serengeti in the coming weeks, passing through Loliondo in the east.
Crocodiles and lions are among the predators encountered.
Wildebeest will once again come face to face with the flowing waters as they prepare to cross the Mara River on their route south.
The Masai Mara is the finest area to camp if you want to watch the wildebeest herds. A migration safari may be enjoyed at both the Kuria Hills in Lemala and Nomad's Lamai.