The Wildebeest Migration in November
What to Expect in November?
Weather: November brings cooler weather, as the early rains start to fall in the Serengeti.
Wildebeest migration movement: The wildebeest herds are now in the Serengeti, stationed in the Lobo, Mbuze Mawe and Seronera Valley areas where water is abundant.
Accommodation options: The south-eastern Masai Mara itself, combined with north-eastern Serengeti is where you need to be. Sala's Camp & the Lobo mobile camps are two authentic migration safari accommodations.
When is the best month to view the Great Migration?
Travel with Peace of Mind
Plan your safari with confidence. Refundable deposits and flexible rebooking terms standard on your African safari.
Refundable
Rebookable
Flexible
Authentic
Planning a trip to see the wildebeest migration, but not sure when or where to go?
Find out where the herd will be, and what to expect each month of the year, using our migration map with monthly predictions.
Our experts predict how the wildebeest migration will move based on previous years migratory patterns and real time updates received from pilots, rangers and safari guides in the Serengeti.
View Migration Map and Monthly Prediction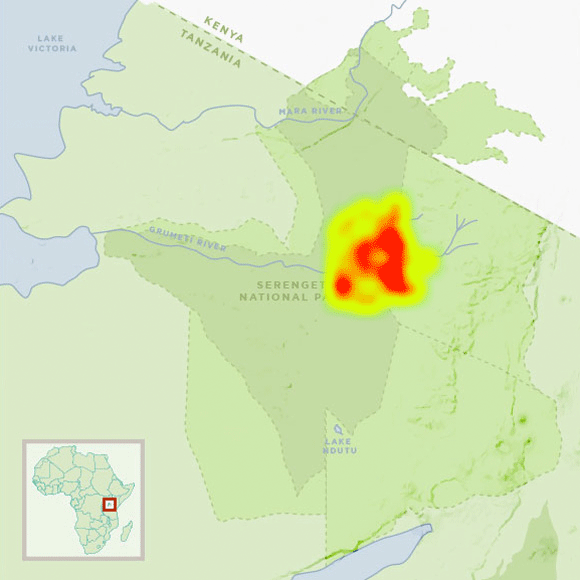 Find out where the wildebeest migration is right now with HerdTracker
HerdTracker is a real time Google map showing weekly updates of the wildebeest migration's precise location.
The updates are accurate, sourced weekly from pilots who fly over the Serengeti, safari guides on the ground, Tanzania National Parks Authority rangers and lodges in the Masai Mara in Kenya.
Learn More About Herdtracker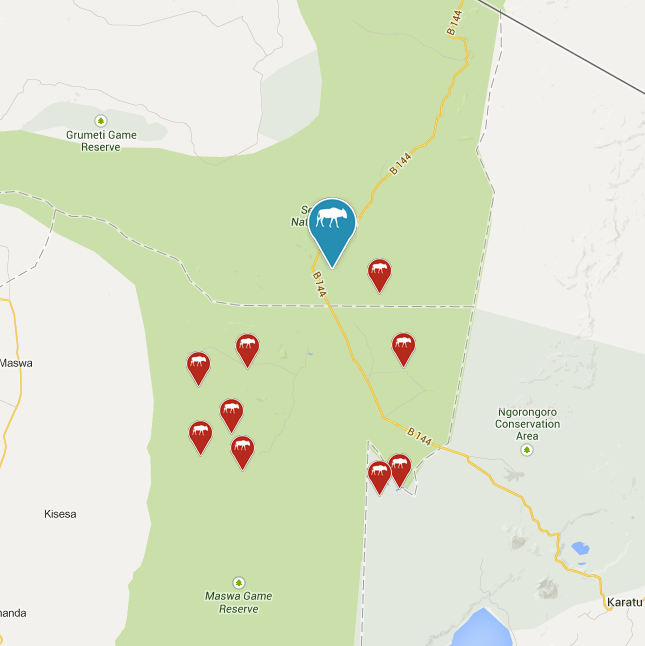 ---
Why travel with us?
Recent reviews from travellers who planned and booked their Africa trips with Discover Africa Safaris
© Copyright Discover Africa Group