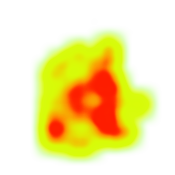 January is a tough month to predict. There's a lot of movement from north to south as the herds await the first Serengeti rains.
Weather and wildlife
January, like June, is a hard month to predict because the herds' movements depend on when it starts to rain on the southern plains.

Female wildebeest are carrying calves and are almost ready to give birth. The herds move swiftly, in search of favorable grasslands to provide sustenance for the arrival of their young.
Where to stay in January
The herds could move all the way from Lobo in the north to Ndutu in the south in just a few days. We recommend staying as central as possible and then move north or south from there, depending on the circumstances at the time.
With a bit of luck, you'll be right where you need to be, for your migration safari to the Serengeti in January.