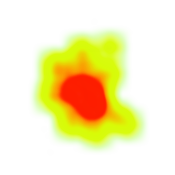 March is the last month that the mobile camps operate in the Serengeti. Use them to stay close to the action.
Weather and wildlife
March can be fairly wet. Grasslands are lush and green, providing much needed sustenance to the large wildebeest herds.
The herds move slowly and predictably, as the one-month old calves are fed constantly. The glut of calves make easy prey for predators. Expect lots of lion and leopard encounters.
Where to stay in March
We suggest you stay in the Ndutu region during March. We favour the northern Ndutu camps because they are located within the Serengeti National Park, which has slightly cheaper daily park fees than the Ngorongoro Conservation Authority area which is home to the southern Ndutu camps.
The Kusini- or Maswa-based mobile camps operate during March, providing a great opportunities to stay close to the herd throughout your March Serengeti migration safari.