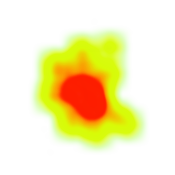 The mobile camps will be operating in the Serengeti for the last time in March. Hang near to the event by using them.
Weather

In Tanzania's Serengeti National Park, the first month of fall, March, remains warm, with average temperatures ranging from 28°C (82.4°F) to 15°C (59°F). March has a reputation for being a rainy month. The meadows are lush and fruitful, providing vital nourishment for the large herds of wildebeest.

Wildebeest Migration

The Serengeti's Ndutu and Kusini Maswa districts are home to the Serengeti's wildebeest herds. They move slowly, due to numerous newborn calves being fed.

Predatory encounters

Predators see calves as easy prey since there are so many of them. There will be a lot of lions and leopards to see.

Accommodation options

We recommend spending March in the Ndutu area. Mobile camps in Kusini and Maswa operate during the month of March, providing wonderful possibilities to be close to the herd during your Serengeti migration safari.